This former tax consultant now makes people happy with artisanal chocolates
Entrepreneur Jolyn Yong stumbled upon a business idea while creating chocolates that wouldn't trigger her acne.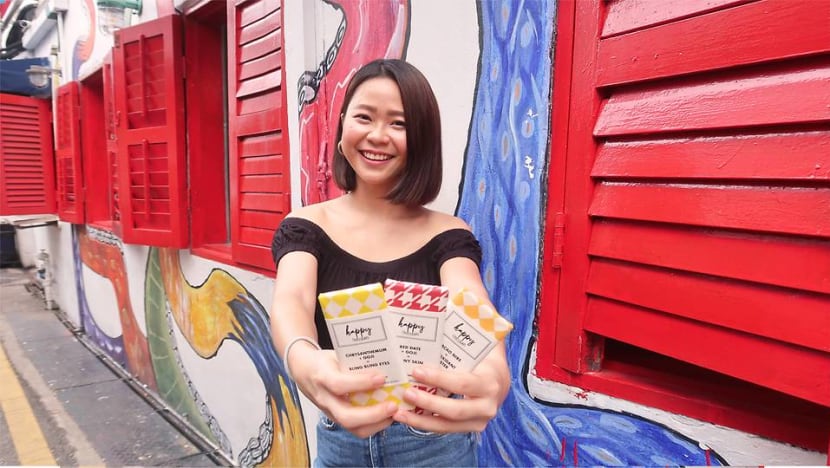 29-year-old entrepreneur Jolyn Yong is today a pretty happy person. Her two-year-old artisan chocolate company has been earning rave reviews from customers and her customer base seems to grow exponentially. Customers are constantly referring new possible patrons to her.
But just a few years ago, Yong was feeling lost. While good at her job, it was not what she wanted to do for the rest of her life. She was also suffering from really bad skin conditions that caused her embarrassment as well as an enormous amount of discomfort.
Thankfully, a diet change, which serendipitously seeded the idea for her business Happy Cioccolato, has given her purpose.
TELL ME ABOUT YOUR LIFE BEFORE HAPPY CIOCCOLATO. WHAT DID YOU DO?
In my past life, I was a senior tax consultant with Deloitte. Like most Singaporeans, I grew up thinking that the definition of success was to ace my exams, work in a reputable firm, get married, have kids before 28 and lead a comfortable, stable life with a walk-in wardrobe full of clothes, shoes and designer bags.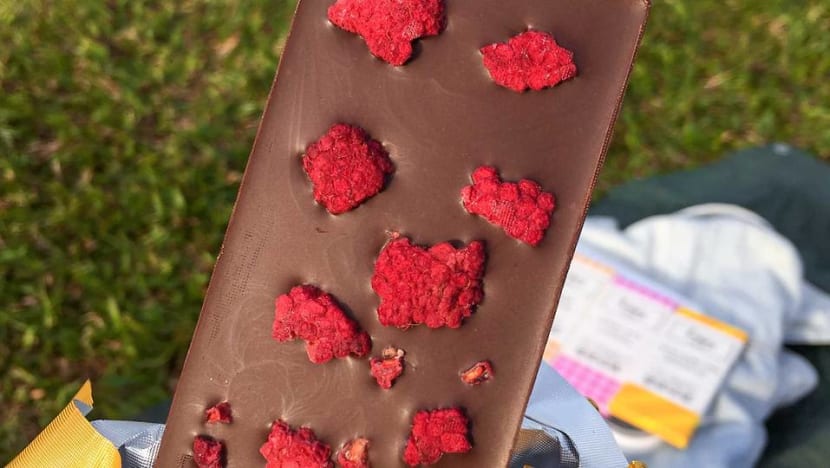 But when I turned 25, a series of misfortunes – freak deaths of peers, a painful breakup and illnesses – made me question my purpose. I had always wanted to be a fashion designer but chose to study accounting and finance as that was the "safe" choice. Working in Deloitte was great and it allowed me to pursue my interests in French, salsa and yoga, but I was not happy.
A friend suggested I should get away – travel across Europe for six months – to find myself. It was daunting but I did it anyway. I travelled across Asia and Europe with only a tiny cabin-sized suitcase, hung out with strangers and even couch-surfed. It was such a liberating and eye-opening experience. But even through all of that, I did not manage to find my "calling".
An opportunity to work and travel in Australia came up and off I went in search of my purpose in life. It was by far the most challenging year ever and also the year I grew the most as a person. It was winter when I arrived in Melbourne. I did not know anyone, did not have much money, and had neither a confirmed job nor permanent housing. It was freezing cold and I was crying every day because I was so stressed and so alone. I was almost homeless twice; it was scary. I never had permanent housing so I was moving almost every month and when I had nowhere to stay, I travelled.
Now, when I look back, while it was a tough time, it was also the most memorable year of my life because I pushed myself out of my comfort zone, made so many friends, created lasting memories, experienced unexpected kindness from strangers and also fulfilled my dream of working in luxury fashion.
When I came home, I was still feeling lost and out-of-place. I decided to pursue a Master's degree in Paris or Berlin as a form of escape. One day while I was studying for the GMAT, I took out a bar of chocolate that my friend in Melbourne had given me as a farewell gift and I thought, maybe I could make my own healthy chocolate, too. So, I started teaching myself how to make chocolates. The obsession of wanting to perfect that chocolate became a passion and the rest is history.
DID YOU EVER DREAM ABOUT STARTING YOUR OWN BUSINESS WHEN YOU WERE YOUNGER? WOULD YOU CONSIDER YOURSELF ENTREPRENEURIAL?
I think I have always been a  dreamer. Having my own business and being my own boss was definitely one of the dreams. In fact, when I was 15, I made my own jewellery and sold it online. Back then, online shopping was still very new. I was even asked to create a bespoke necklace for a first-time customer and it was so much fun. When I was 18, in my first year of university, I launched an online store selling women's apparel and accessories. It was a shopaholic's dream come true as I would travel to Hong Kong, Thailand and Korea to do my sourcing. Eventually, I had to shut the store to concentrate on my studies. So, yes, I guess I would consider myself entrepreneurial.
WHAT WAS THE INSPIRATION FOR HAPPY CIOCCOLATO?
Happy Cioccolato started because I wanted a bar of chocolate with simple, natural ingredients that would fit my restrictive diet and not cause my skin to break out – something I was unable to find at that time in Singapore. You see, several years ago, I suffered from severe acne. I would wake up to a new zit every single morning. It was huge, red, swollen, painful cystic acne.
I paid for facials and tried different products but nothing worked. It was an extremely traumatising period for me as I used to have clear, flawless skin and suddenly one zit came and brought its friends along to build an army on my face. Family, friends and colleagues started staring at my face and asking what had happened. My self-confidence was at all-time low and I dreaded going out as I had to apply three different types of concealers to cover the redness, yet the bumps were still visible.
Then, I chanced upon a YouTube video of an American who changed his diet and cleared his face in 30 days. I was inspired by that and eliminated dairy, gluten, peanuts, soy, sugar, processed food, meat and most fish from my own diet. Basically, I was eating mostly vegetables. There was nothing I could buy from supermarkets and nothing I could eat when I was out, and friends commented, "Why don't you stay home, since there's nothing you can eat?" I felt really deprived and left out.
When my skin healed, I still kept to my diet because I did not want cystic acne to plague me again. Stemming from my own personal experience, inclusivity is a big part of our brand values. We strive to be allergen-free and gut- and skin-friendly as much as possible. Our chocolates and bakes will never contain gluten, dairy, refined sugar, nuts, soy, additives or emulsifiers.
WHAT GAVE YOU THE CONFIDENCE AND COURAGE TO START THE COMPANY?
I have personally witnessed how short, fragile and unpredictable life is and so, I did not want to live life with regrets. I'd rather try and fail than never try at all and wonder about the "what ifs". If I fail, I can always do something else. There were of course naysayers when I first broached the idea. They would say, "Are you sure? Can you make any money? Why not do it as a side passion project for fun?"
HOW LONG DID IT TAKE FROM CONCEPTION TO LAUNCH? TELL ME ABOUT THAT JOURNEY.
From zero to launch, it took about five months. My self-taught chocolate-making journey started in late July 2019. I followed several YouTube videos that said "just mix cocoa powder, coconut oil and coconut sugar, pop it into the fridge for two hours and you'll get chocolate". It was really terrible and I fell sick. I didn't realise I would not react well to coconut oil. Then, I started looking at chocolate labels and realised there's an ingredient called "cocoa butter" in all of them. I never knew of its usage in food – only in beauty products. I began reading up more on what chocolate really was, where it came from, how it was processed and made. It was fascinating!
At the same time, I was practising every single day, trying to perfect the "tempering" stage, which is super crucial. In layman terms, "tempering" is the process in which we raise the temperature of the chocolate so that the cocoa butter fat molecules are free to roam about and then slowly lower the temperature to the optimal point where the fat molecules come together to form a really strong bond, so the chocolate won't melt when you touch it and it gives a good snap. I was over the moon when I finally tempered my chocolate properly after two months of intense practice! It was really difficult as I was making chocolate entirely from scratch, and I did not have an instruction manual on the different temperature curves to follow, which is usually provided when you buy couverture from the store. Everything was based on trial and error.
This entire business is a one-man show. Apart from product development, I had to learn how to launch a proper business, from deciding on the name, which took two months, to photo-taking, editing, designing the logo, packaging, website and social media pages, etc. I know nothing about graphic design, branding and marketing so I took several online courses. It was a steep learning curve but I eventually made it, and our website went live on 31 December 2019. It was so surreal finding it on Google search.
WHAT WAS THE VERY FIRST PRODUCT?
I launched seven chocolate flavours at the same time, but the very first would be our CLASSICO 80 per cent dark chocolate that is made with just three ingredients: Cocoa, cocoa butter and organic coconut sugar. I had to perfect this classic one before creating the rest.
HOW DID YOU LAUNCH ON THE MARKET? WAS IT HARD TO FIND CUSTOMERS?
I started via word of mouth, through my friends and ex-colleagues. I remember meeting my mentor for lunch one day and she spontaneously asked if I wanted to go back to Deloitte to say hi to everyone, and so I did. I had my prototypes with me so I let everyone sample them and gathered feedback, and at the same time, piqued their interest. Initially, I had wanted to launch only after my website and Instagram account were ready, but my friend did an IG story on our photoshoot – a behind-the-scenes look – and that prompted me to do a private pre-launch sale for Christmas. My friends and ex-colleagues were super supportive and brought in new customers. Most of our sales are through referrals. I am blessed to have supportive customers who help to spread the chocolate joy to their family, friends and colleagues.
HOW WOULD YOU DESCRIBE YOUR USP? IN OTHER WORDS, WHAT SETS YOUR BRAND APART FROM COMPETITORS?
Because I healed my acne through food, I strongly believe that we are what we eat. I am very particular with the ingredients I use so as not to cause my skin to break out. While other craft chocolate makers focus on the taste profile of different cocoa beans, I focus more on the health and beauty aspects, bringing in inspiration from Traditional Chinese Medicine and using ingredients such as red dates, goji berries, chrysanthemum and black sesame. Instead of using cane sugar, I use only organic coconut sugar that is lower in the Glycemic Index. In addition, I do not wish to exclude anyone from the joy of eating chocolates and so, I do not use any dairy, gluten, soy or nuts in our products. Our chocolates are definitely one-of-a-kind in Singapore and perhaps in the world.
ARE YOUR CHOCOLATES CONSIDERED VEGAN AND DOES SAYING YOUR PRODUCT IS VEGAN SOMETIMES MEAN HAVING TO WORK HARDER TO CONVINCE SOME CUSTOMERS TO TRY IT?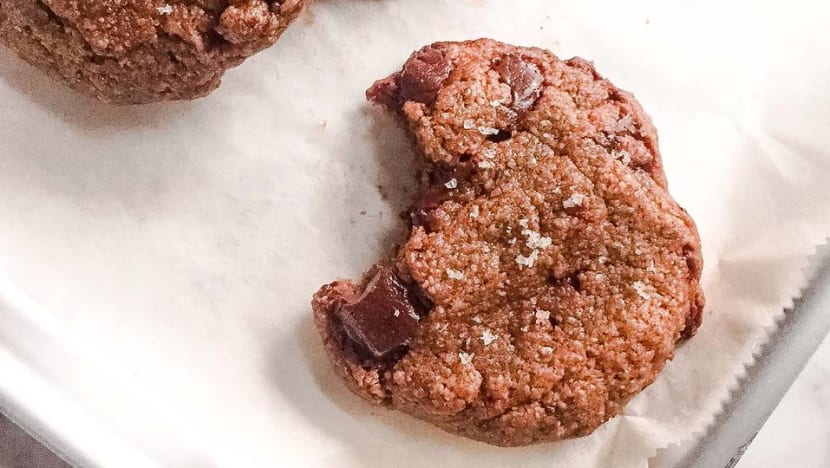 The majority of the population is not vegan and most people think that vegan food is not delicious. Similarly, many have the impression that vegan chocolates taste like coconut. In fact, they get turned off by the word "vegan".
I have a customer whose mum initially did not want to try my chocolates because they are vegan but after she took her first bite, she loved them and almost finished the entire stash, leaving close to nothing for her daughter! I guess I would say that I am lucky that I did not need to do much convincing as most of my customers have come through word of mouth. Most of the new customers who find me through social media are curious and open to trying new things. Also, being transparent with my ingredients and having customer reviews available on Instagram saves me from having to convince anyone.
WHAT IS A TYPICAL DAY LIKE FOR YOU?
No two days are the same as this is a one-man show. I'm involved in all parts of the business from production to customer service, social media and delivery, etc. I usually plan each day based on what I want to achieve, but I typically start my day replying to emails and customer queries, followed by the main tasks of the day. I end the night interacting with my customers on Instagram.
WHAT PART OF YOUR WORK DO YOU ENJOY THE MOST?
This is a tough one as I really love what I do but I would say product development is my favourite because it is so awesome seeing my ideas become reality.
WHAT HAS BEEN THE HARDEST PART OF STARTING YOUR OWN BUSINESS THAT YOU DIDN'T EXPECT?
I would say dealing with unexpected events such as the pandemic. While most people used the circuit breaker to slow down and take a breather, it was so stressful for me and I had to move even faster. Instagram was suddenly flooded with so many IG live videos, posts and adverts. FOMO (fear of missing out) was real and I had to think of how to attract and retain the attention of my existing and new customers. Supply chains were also affected due to lockdowns, increasing freight and raw material costs. Self-collection was no longer possible so I had to make deliveries personally. There was also uncertainty about whether I could continue to operate. We had to ask if Happy Cioccolato was considered an "essential service" or not.
WHAT ARE ONE OR TWO OF THE MOST REWARDING MOMENTS FOR YOU SINCE STARTING THE COMPANY?
There have been so many rewarding moments that I feel so thankful for. Happy Cioccolato is still a baby but so many great things have happened to us. Just to name a few: I was invited to School of the Arts Singapore (SOTA) to run a pop-up; I have held a chocolate and rum Masterclass with Destination Beverage; we have had our rum truffles tasted by one of my favourite local fashion designers Keith Png; we've been approached by NTUC Enterprise for their new Foodfolks store; and we've also been asked by FarEastFlora to do a Christmas collaboration.
But the most rewarding moments always involve my customers. When they say, "I can finally eat chocolates again", or, "Finally there's someone who can understand my difficulties with food", it makes me feel like I've done a good deed and this gives so much more meaning to my work. I feel really honoured when customers see me as their friend and confide their problems in me. These close relationships and the community that we're building is so precious. I really love my customers a lot and want to be there for them.
WHAT HAS BEEN YOUR HERO PRODUCT?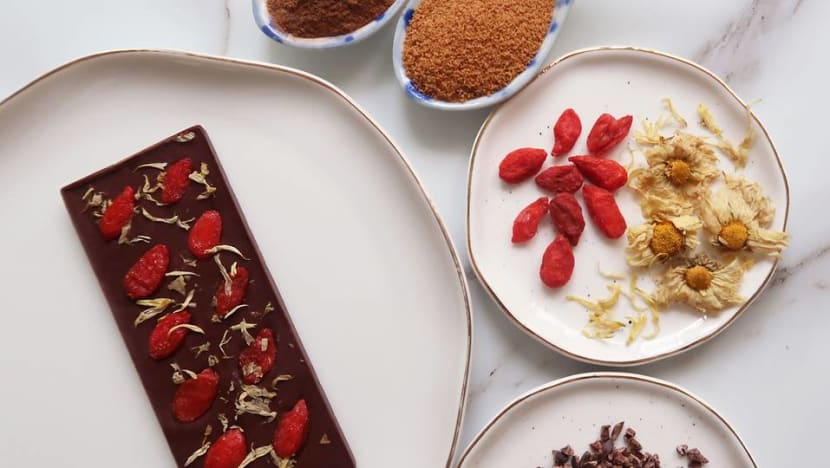 BLING BLING EYES. It's an 80 per cent dark chocolate made from ethically sourced cocoa from the Philippines, infused with chrysanthemum and garnished with goji berries and chrysanthemum petals. I named it BLING BLING EYES as the combination of chrysanthemum and goji berries is good for the eyes from a TCM perspective. Customers were initially intrigued as they had never heard of chrysanthemum chocolate before, but they kept coming back for more.
WHAT'S YOUR VISION FOR HAPPY CIOCCOLATO?
I would love to make a positive contribution to this world using Happy Cioccolato as an avenue to inspire and empower people, especially women, to be brave and love themselves more, and to build a kind, harmonious and empathetic community together. I would love for Happy Cioccolato to go international, and to eventually own a female-run cocoa farm to empower local women and educate people on cocoa, sustainability and the environment.