You can soon watch Phua Chu Kang, Growing Up and more Mediacorp content on Netflix
More than 1,000 hours of Mediacorp's multilingual content will be up on the streaming giant's Singapore, Malaysia and Brunei markets from Aug 1, to celebrate Singapore's birthday month.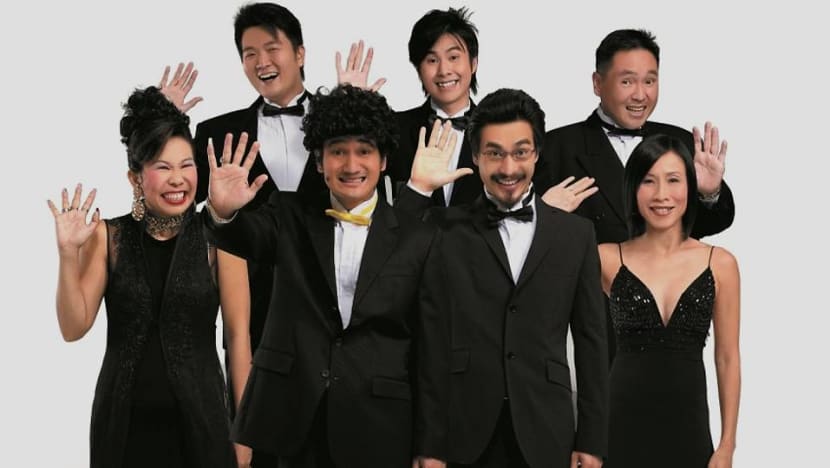 Singapore's favourite TV contractor Phua Chu Kang can soon be seen in JB (and the rest of Malaysia) and even Brunei when the sitcom comes to Netflix in August.
Fifty-five Mediacorp titles – totalling more than 1,000 hours of content – will be up on Netflix's Singapore, Malaysia and Brunei markets beginning Aug 1, with different titles being made available throughout the month. 

The English, Chinese, Malay and Tamil titles will be displayed in a dedicated "Singapore, Now Streaming" row on the Netflix interface.
Actor Pierre Png, who starred in Phua Chu Kang, said in a statement that he had many fond memories from his time filming the sitcom. "I cannot wait to relive those moments whilst watching the episodes over the National Day weekend with my family and fans from the region," he added.

Apart from the Best of Phua Chu Kang, viewers can also catch classics such as Growing Up and the Best of Under One Roof.
For Chinese content, there's The Unbeatables, Return Of The Condor Heroes and The Legendary Swordsman, among others, while Malay viewers can look forward to historical saga Bunga Tanjong and comedy Aduh Bibikku. Tamil titles include three seasons of police procedural Vettai.
Said Raphael Phang, Manager, Content Acquisition at Netflix: "By making these titles easily accessible through Netflix, we hope that it will reignite the joy they've brought to many Singaporeans over the decades, but more importantly introduce these great works of art by some of the best local filmmakers to the younger generations."
Jesslyn Wong, Vice President of Content Distribution, Mediacorp, added that she's confident "Netflix users will be captivated by our curation of Singaporean tales told by Singaporean talent."