How to Singapore-proof your open-concept kitchen
Helpful design tips to maximise your new BTO cooking space – without your cooking ruining everything.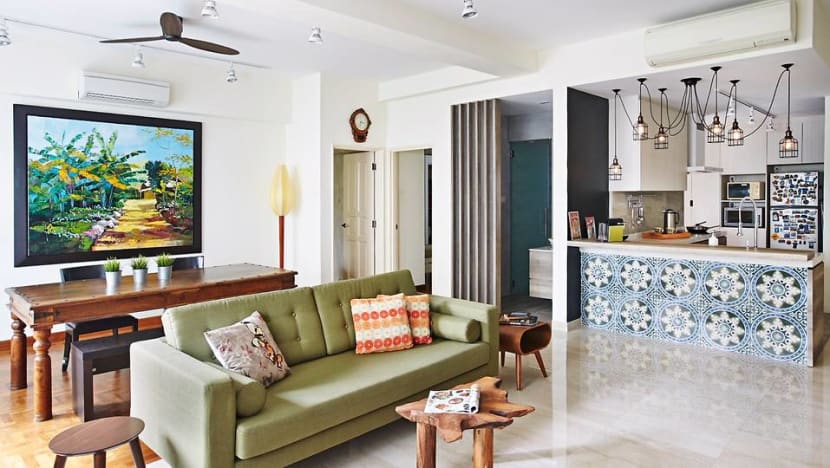 Take a virtual tour through the many dream abodes posted online and you'll get the drift: Get fewer but multifunctional furnishings. Build concealed storage. Use colours and prints to draw the eyes upwards. Anything to leverage the average Housing and Development Board (HDB) space of 90 sq m.
Which is why some local home owners have taken to removing the wall partitioning the kitchen from the living room completely to create an open kitchen. This renovation hack is so popular that the HDB has now made open kitchens part of its new Build-to-Order (BTO) projects. 
It's easy to see why seven out of 10 homeowners opted for this design concept when the HDB tested the waters back in 2012. You invite more light into the kitchen, you can interact with guests while you cook, and you can still keep an eye on the young ones whether you're washing the dishes or making a cup of coffee.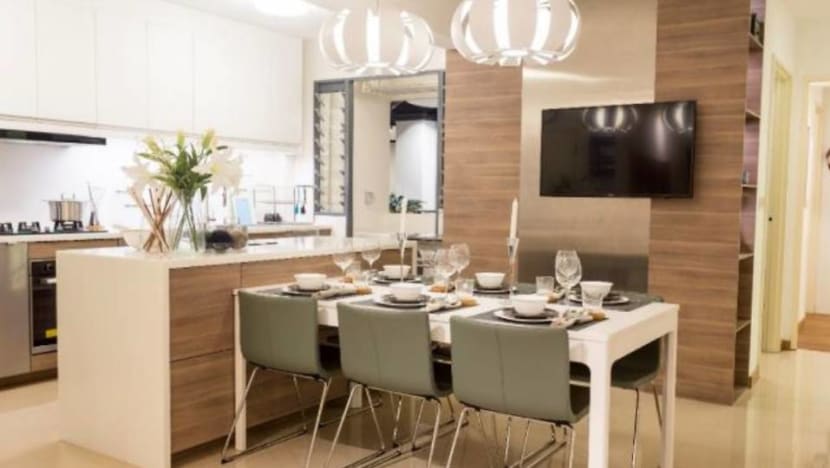 But, just as many homeowners welcome the more fluid socialising that open kitchens encourage, others may not be so keen on the interaction of another kind: Cooking grease and odours mingling with the living room furniture, curtains and display items.
Let's face it: We're Singaporean, and preparing belachan or rempah, and deep-frying fish or vadai isn't exactly "light cooking".
Here's how to best manage your open-concept kitchen in Singapore.
FIND A GOOD HOB SPOT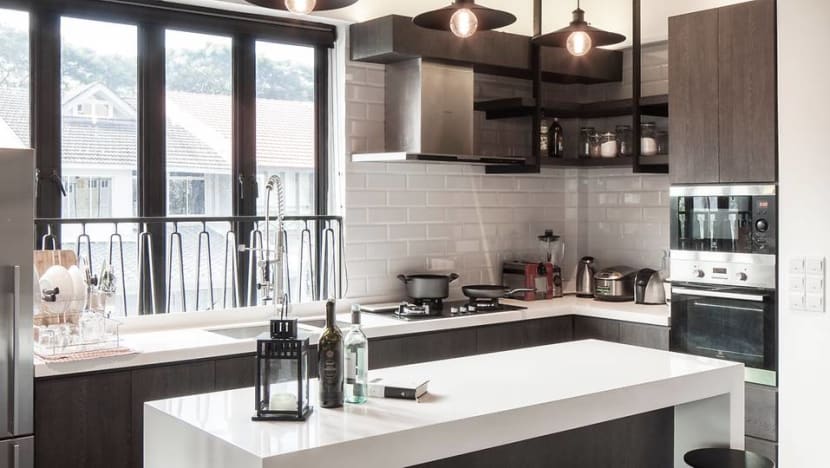 Grease containment is key, which is why it's best to place your cooking hob next to a wall, not on the kitchen island, said Chin Kean Kok of Envelope Architects. That way, you can create a backsplash to contain oil splatter when cooking. A tiled surface will also make cleaning up easier. "The island is for food preparation, light cooking like instant noodles and heating up food," said Chin.
IF YOU MUST HAVE A PARTITION, TRY GLASS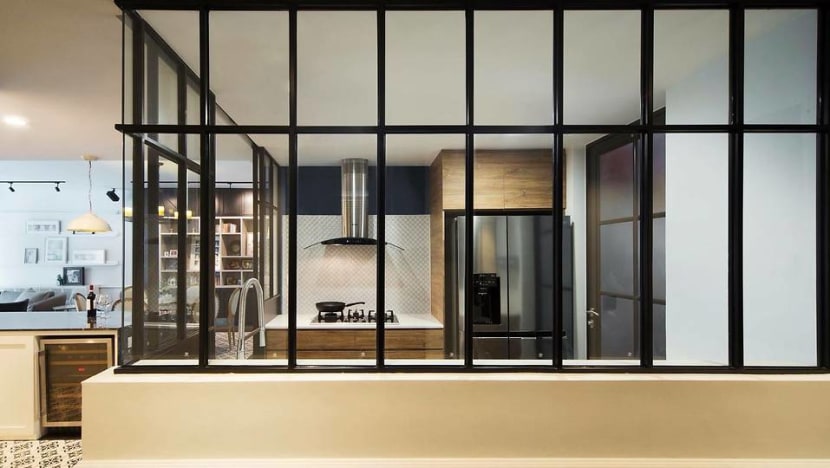 If you feel more at ease with some form of divider between the kitchen and the living area, JD Tan from Fuse Concept suggests a low wall topped with glass panels. "The wall will hide the countertop appliances."
For frameless fixed glass panels that use silicone and concealed U channel supports to hold the glass in place, you can expect to pay about S$1,200 to S$1,700 for 3 metres. There's also the option of using frames made of aluminium or mild steel to hold up the panels, said Tan.
For the same length of 3m, the mild steel frame can cost between S$2,000 and S$4,000, depending on the glass height. Aluminium frames that span 3m can set you back by S$2,000 to S$3,000 – again, depending on the glass height. Mild steel frames may cost more but you can achieve a sleeker profile with it than aluminium, said Tan.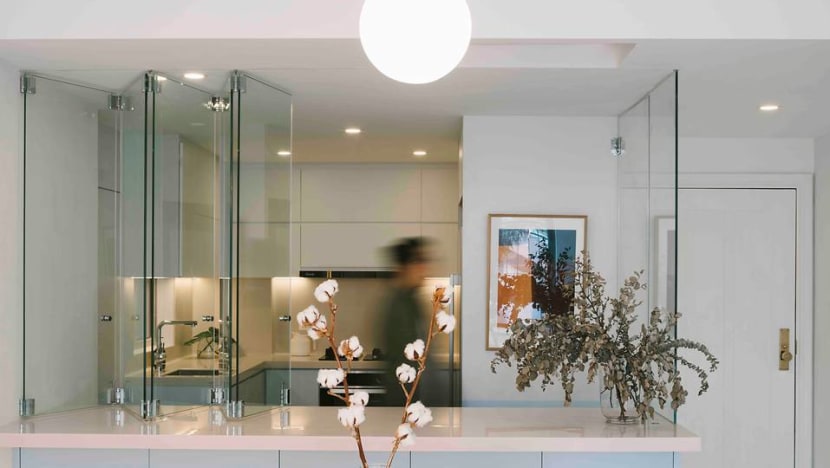 You can also consider collapsible glass panels. "They give homeowners the flexibility to close up the kitchen when cooking Asian dishes," said Mikael Teh of The Monocot Studio. Such a design, along with the hidden tracks for moving the panels, can cost about S$3,000, he said.
In either case, ask for larger glass panels to minimise the use of joints, said Tan. "Fewer joint lines will make the design look sleeker. Ensure the glass is tempered or laminated for safety reasons," he said. 
However, bear in mind that the bigger the glass panels, the more expensive they will be. Also, panels that are taller than 2.4m may not fit into the HDB lift. Your contractor may charge you more than S$30 per floor for the labour required to carry the glass to your apartment, said Teh.
Where you use the glass panels matters too. Tan cautioned that the silicone holding the glass panels together can deteriorate faster when exposed to moisture and direct heat in the kitchen. If aluminium frames are used to hold the glass panels, do not locate the hob too close as the rubber seal in the joints can corrode with prolonged exposure to direct heat.
CREATE A MINI WET KITCHEN
Typically defined as the area where the heavy cooking is carried out, a mini wet kitchen can be carved out of the new space created by combining the kitchen and dining area, according to Shawn Shum from Museworks.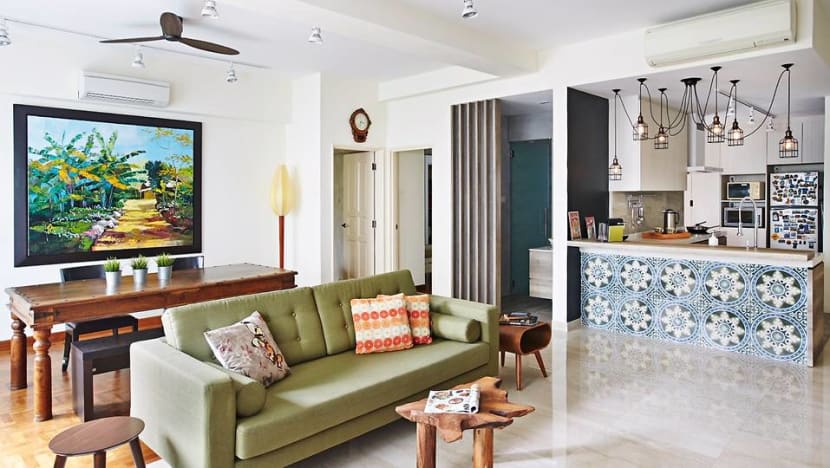 For instance, glass panels can be installed just around the hob to retain the kitchen's openness. But note that the direct heat from the hob may affect any silicone used in the joints. To make cleaning up easy, Shum recommends steel for the countertop around the hob. Steel can cost between S$65 and S$125 per square foot.
INSTALL A COOKER HOOD
Unless you only boil water in the kitchen, you'll need a range cooker hood to help reduce smells and greasy fumes. Prices can range from below S$200 to more than S$400 at major electronic goods retailers.
Powerful hoods have air extraction rates of more than 600 cubic metres, and most fight against grease and odours with a carbon filter system. Some brands even employ ultraviolet light and ozone technology to break down the grease, said The Monocot Studio's Teh.
Extraction power aside, Chin of Envelope Architects recommends you listen out for the noise level as well. "Some heavy-duty hoods sound like a jet engine when switched on. It doesn't help that the hard surfaces in the kitchen will amplify the noise."
Ducted hoods, on the other hand, move cooking fumes out of the kitchen – and don't just recirculate the air that has been filtered like the range hoods. Unfortunately, ducted hoods are not allowed in HDB flats, said Jade Kwok from Fuse Concept.
Another option to explore if you're installing the hob on an island, said Kwok, is the retractable downdraft hood. It can function as a barrier between what's splattering in the wok and the living room floor. "It will minimise the grease splatters past the countertop after every cooking session." 
USE EASY-TO-CLEAN MATERIALS FOR THE LIVING ROOM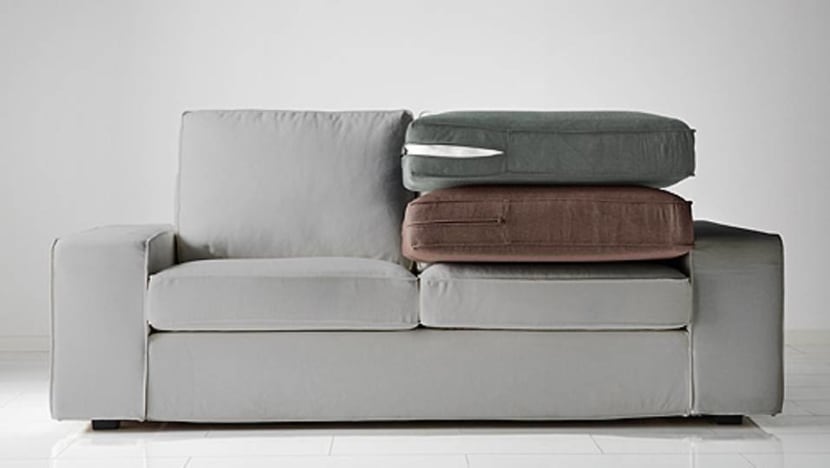 "Consider painting the living room with paints that can be wiped clean with just a damp cloth, like Nippon Paint's Easy Wash range," said Kwok. 
To tackle food smells that linger on soft furnishings such as the sofa, cushions and rugs, make sure their outer coverings can be removed or the items themselves can be thrown into the washing machine. 
Teh suggests using a fabric protector such as Scotchgard to keep odours and grease away from your furniture.
KEEP THE SERVICE YARD'S DOORS AND WINDOWS
Food smells that permeate freshly laundered clothes are not just a waste of resources but also frustrating. For this reason, Fuse Concept's Tan suggests retaining the original bi-fold doors and louvered windows that separate the kitchen from the service yard. 
However, if you prepare food that produces heavy odours, such as sambal belachan, you're still going to need to move your laundry away from the service yard before cooking.
KEEP THE MESS OFF THE COUNTERTOP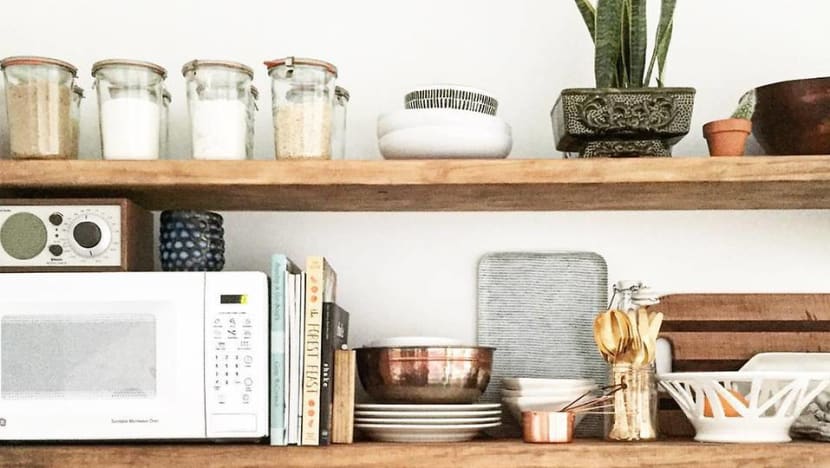 Buy only what you will use, said Chin. "Other than kitchen appliances like the rice cooker, how many times will you use that waffle iron?" But if you fancy displaying your designer kitchen appliances and even pots and pans as part of the kitchen's decor, just make sure they look good.
Otherwise, build or place a tallboy storage unit against the wall to keep your cake mixer, air fryer, ice cream machine and other kitchen toys off the countertop, said Chin. "The other option is to leave the appliances on the countertop and have sliding kitchen doors to conceal them when guests arrive," he said.
To minimise the number of bottles and jars of sauces and seasonings cluttering the countertop – a major contributor to a messy open kitchen, said Fuse Concept's Kwok – is to have a storage unit that is within easy access when cooking.
THINK BIG WHEN IT COMES TO STORAGE SPACE
"Consider locating the fridge and tall unit with built-in oven or microwave oven outside the conventional kitchen boundaries," said Kwok. "This creates a cohesive dining/kitchen space where family members and guests can dine and mingle."
For more storage space, consider a customised ceiling-mounted rack above the island to capitalise on the airspace without compromising the feel of an open kitchen, she said. An overhead rack about 1.8m long can cost about S$1,600 to S$2,000, depending on the number of dividers and shelving units, she said.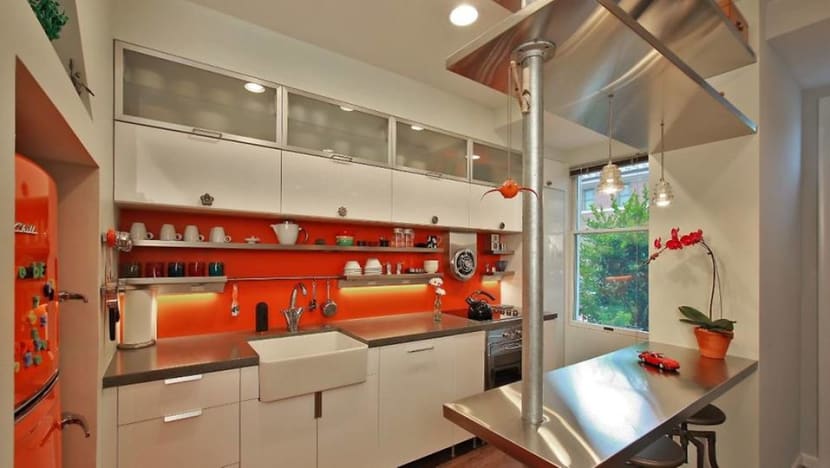 Teh suggests making the internal shelving of your cabinets adjustable. "This way, you will never waste any vertical space and maximise the storage volume within the cabinet."
He also recommends building a storage ledge around the sink for the dishwashing sponge and detergent. If you have a kitchen island, make it deeper so you can have storage on both sides of the island.