JJ Lin, Stefanie Sun have a new English song and you'll get to hear it during NDP 2020
The song, called Stay With You, is the English version of the Mandarin track previously released in January. They'll perform it at this Sunday's (Aug 9) National Day Parade during the Evening Show.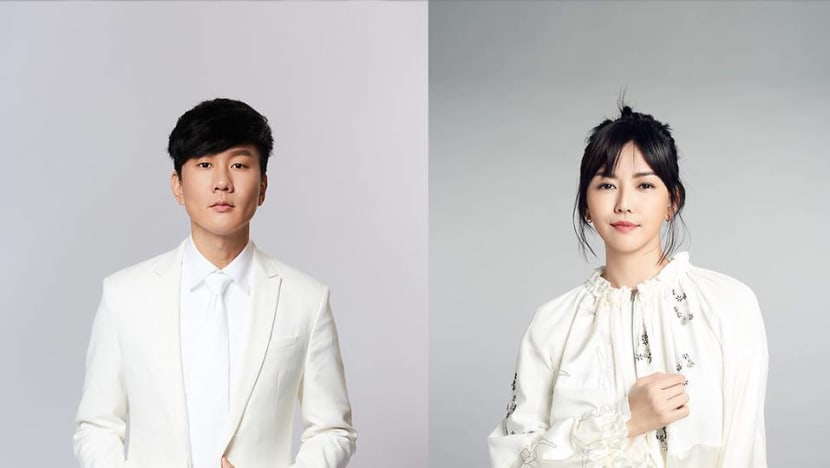 Singapore singers JJ Lin and Stefanie Sun are releasing a brand new English single just in time for the National Day celebrations this year.
They will also be performing it in a special segment during the National Day Parade 2020 (NDP 2020) Evening Show on Sunday (Aug 9) via remote connection with Lin in Taiwan and Sun in Singapore.
The song, Stay With You, was originally written and recorded in Mandarin and released in January this year to pay tribute to the frontliners fighting COVID-19. For that version, Sun wrote the lyrics, while Lin wrote the tune and mastered the track at his studio in Singapore.
With the nation's 55th birthday in mind, the duo have written an English version of the track with the goal of encouraging the nation to persevere during these challenging times.
The single will also be available from 10pm on Sunday on all digital platforms. 
Lin commented on the track in an Instagram post, saying that he hoped the special rendition of the song "can kindle a sense of togetherness no matter where we are."
Sun added on her own Instagram post that the song was a way for Lin and herself to show appreciation. She wrote: "To the people who have stayed where they are most needed and kept us safe, thank you. Together, we are stronger."
This marks the first time that Lin and Sun are releasing a track together, as well as their first joint performance during NDP.

This year's scaled down National Day celebrations is themed "Together, A Stronger Singapore", and is set to pay tribute to frontline fighters, essential workers and community heroes for their resilience in the fight against COVID-19.
There will be two parts to the celebrations: The Morning Parade, which kicks off at 10.20am at the Padang, and the Evening Show, coming to you live from The Star Performing Arts Centre at 7pm. You can watch them on Mediacorp's platforms, including Channel 5, Channel 8, Suria and Vasantham.