Tay Ping Hui on turning 50 and current goals: 'More ripped, less char kway teow'
In the second season of our podcast series House Party For 2, actor Tay Ping Hui talks about midlife crises and how getting older won't be a big deal if you've always felt old.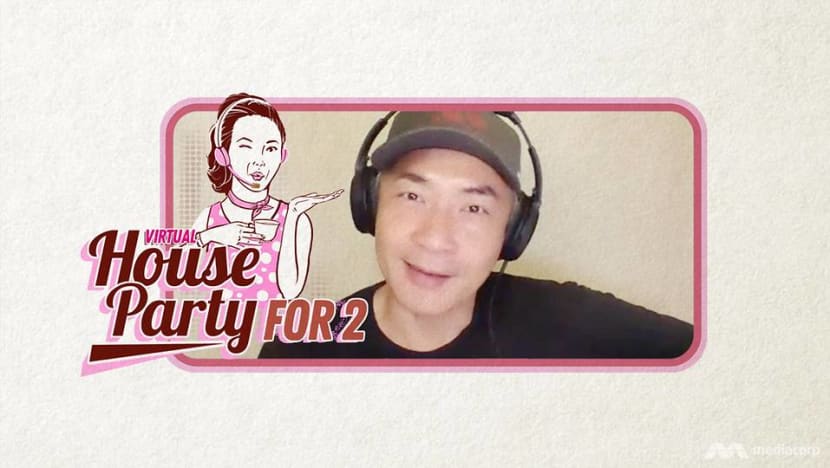 It's a very significant year for Tay Ping Hui as he's celebrating what he calls his "silver jubilee": In about a month and a half, he hits the big 5-0.
And I, of course, couldn't pass up the opportunity to tease him about how people on set already call him "Uncle Tay" anyway.
Tay Ping Hui on turning 50 and why he won't be having a midlife crisis
Just one year after his official debut in 1998 though, he snagged a Best Supporting Actor Star Award for his iconic role in the period drama Stepping Out, and now, he's on a the cusp of a successful acting career in China with roles in highly-viewed dramas, so even if the world lost an economist, it gained a leading man.
But, back to how he's always felt older than his age – this is why he won't be going through a mid-life crisis when he hits 50, thank you.
"I think I went through my midlife crisis when I was like 35, or maybe at the big 4-0," he chuckled. "I'm not going to, I don't know, buy a red sports car."
He then commenced a short ramble: "Some sports cars have to be in red, not any other colour, right? You know, for example, if you have a 1968 Alfa Romeo Duetto Spider, it has to be in red. You cannot have it in green. If you have it in black, it's weird. It has to be in red. Right? And all chrome."
I pointed out that he'd obviously put much more thought into this than he was admitting to – at which point he confessed that he had actually considered buying said car during his premature midlife crisis. 
But these days, "I think as I'm getting older, I'm increasingly simplifying my life – getting rid of things you thought were important in the past but are not really essential. I'm becoming more and more agreeable to the idea of 'less is more'.
"Like I've always said, simplicity is the ultimate sophistication. I ultimately, hopefully, will become a sophisticated person, not just in my outlook, not just in the things I have and the things I use, but also intellectually, spiritually and emotionally."
There is one thing he's a little conflicted about, though: He thinks the way he looks "can be improved". "Bit chubby – can be a bit healthier. You know, more ripped, less char kway teow."
This could be a problem as you'd think he would want to celebrate his birthday with his favourite food and "lots of hum" or cockles. But, oh, well – you only turn 50 once.
Listen to the full House Party For 2 podcast to find about about how Ping Hui lives in a house full of bats, the worst on-set "diva" behaviour that he's witnessed and casually having lunch in a noodle shop dressed in full period robes while filming in China.
New episodes of House Party For 2 are published every Sunday at cna.asia/podcasts.