YouTuber Jake Paul's Los Angeles home raided by FBI, firearms seized
The 23-year-old Paul was not at home during the raid, which is connected to a May incident where he was seen at an Arizona mall that had been looted.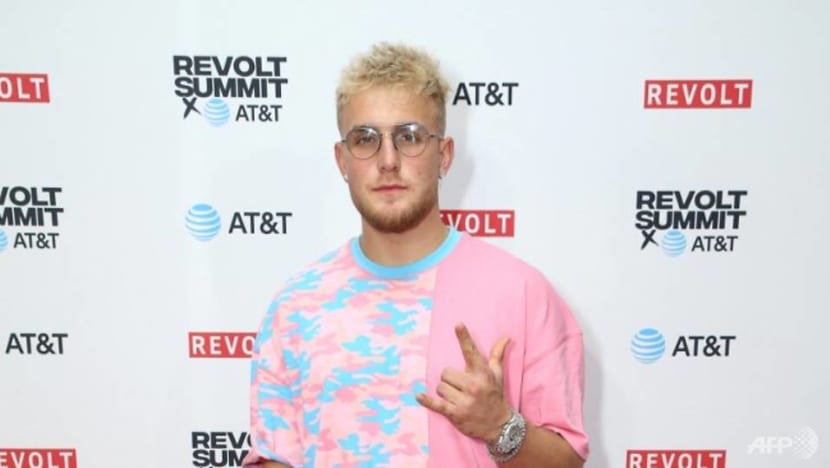 YouTube star Jake Paul's home in the Calabasas neighbourhood of Los Angeles was raided by the Federal Bureau of Investigation (FBI) on Wednesday (Aug 5).
US news outlet ABC7 reported that several guns were found around the property and were taken by authorities, including a long firearm that was propped up against a hot tub in the backyard.
The FBI also confirmed that the search warrant was part of an ongoing investigation related to "allegations of criminal acts surrounding the incident at Scottsdale Fashion Square in May 2020."
Paul faced criticism in May for filming in the Arizona mall mentioned after it had been looted by protestors. He said at the time that neither he, nor anyone in his group, had engaged in any looting or vandalism.
He was charged with criminal trespass and unlawful assembly in June for the incident because he was found to have been in the area after police had ordered rioters to leave.
Paul was also called out for throwing a party in July during the COVID-19 pandemic where guests were spotted without masks and they were not social distancing.
The 23-year-old YouTuber's lawyer told E! News: "We understand that a search warrant was executed at Jake's Calabasas home this morning while Jake was out-of-state. We are still gathering information and will cooperate with the investigation."