Rare Sips: Top Bordeaux vintages, an old Macallan, and two very limited drams
Partaking in some of the rarest ambrosias available at Changi Airport at the recent DFS Masters of Wines and Spirits event.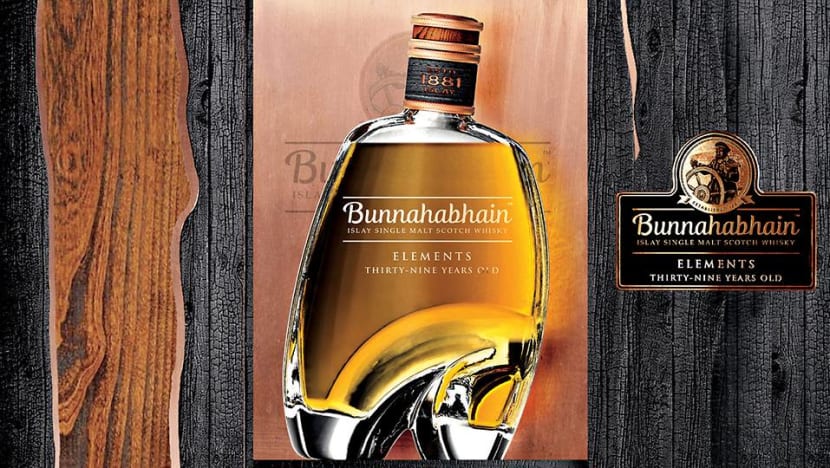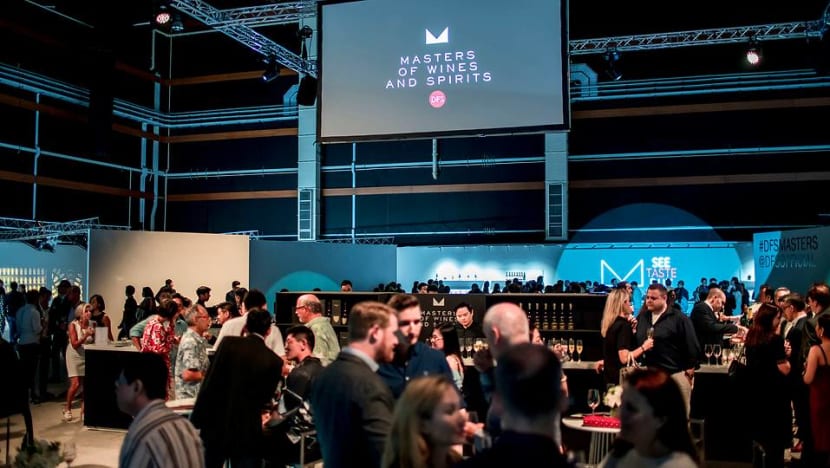 CHATEAU MOUTON ROTHSCHILD MAGNUM COLLECTION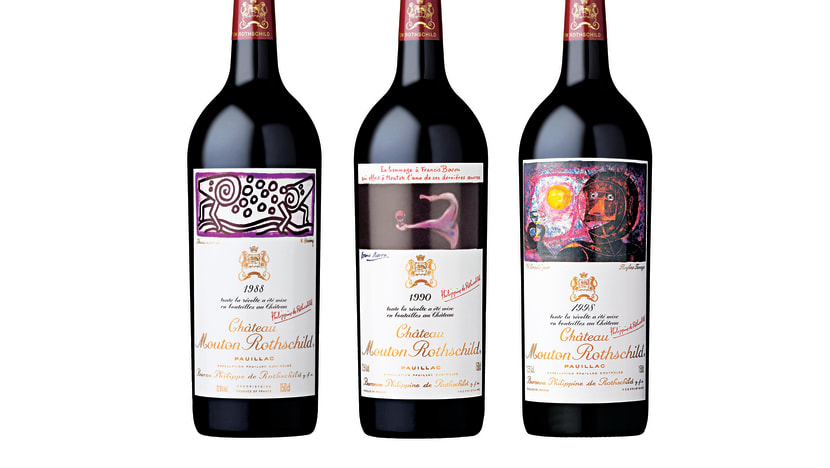 The Chateau Mouton Rothschild Magnum Collection is a sextet of vintages: 1988, 1990, 1998, 1999, 2008, and 2009. Unless you are very chummy with the Rothschild family, it is not easy to land your hands on six top vintages from this Bordeaux First Growth estate at one go, not to mention having each bottle in a Magnum (1.5 L) format.
"We don't buy from open markets. We worked directly with [Chateau Mouton Rothschild's] cellars to put these vintages together," explained Fraser Wotzke, wine and champagne merchandise manager of DFS. "This special collection represents a journey, with landmark vintages that allow the collector to do a comparison between the wines."
Each bottle also comes with a different label that is painted by a renowned artist, who, in return for his or her artistic contribution, receives a case of wines from Chateau Mouton Rothschild. A fair barter, if you ask us.
THE MACALLAN 72 YEARS OLD IN LALIQUE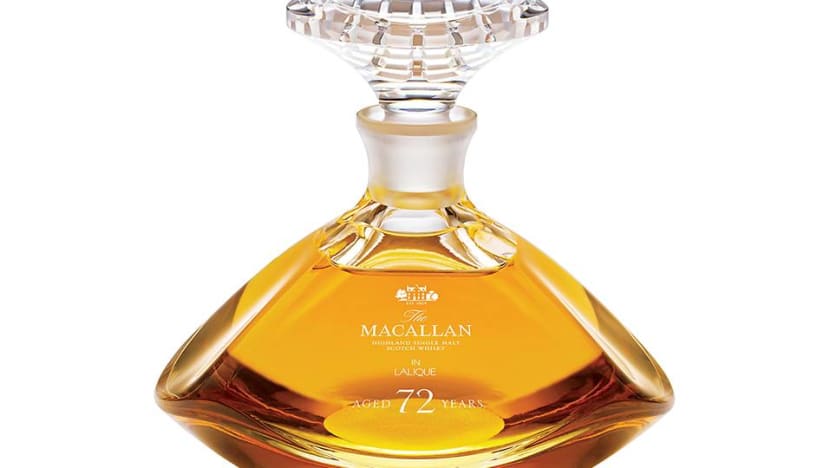 The Macallan continues its charm offensive, this time with its oldest whisky ever released, The Macallan 72 Years Old in Lalique – The Genesis Decanter, which was distilled in the 1940s.
We'd wager that this dame of a dram, which is limited to only 600 bottles, would be making headlines in the near future. After all, a Macallan 60 Year Old 1926 broke auction records last year when it sold for US$1.1 million (S$1.49 million) at Bonhams in Edinburgh.
The 72 Year Old's crystal decanter, handcrafted by Lalique, is a stunner, too, trading the rounded lines of a conventional vessel for an angled, tear-drop flask design. Sarah Burgess, The Macallan's whisky maker, considers it "the most beautiful whisky in the world".
Taste-wise, we can only rely on Burgess to feed our imagination. "Looking at its light [golden] colour, you'd think this 72 Year Old is going to be a light-flavoured whisky, but that is not the case," she said. "You'd get layers of sweet oak; delicious flavours of rich, dried fruits, spices and ginger; and wisps of peat and smoke."
PORT ELLEN 39 YEAR OLD
Islay-based Port Ellen distillery also released its oldest whisky, a 39 Year Old. Port Ellen, which shuttered in 1983, is currently owned by alcoholic beverage company Diageo, which plans to reopen the distillery in 2021. But until then, the elusiveness of Port Ellen whiskies means the brand remains one of the most sought drams by whisky cognoscenti.
Only 1,500 bottles are available for the 39 Year Old. "When Port Ellen was running back in the late 1960s to 70s, most of the whisky it made was used in other whisky blends. Only very small amounts of their whisky continued to be matured [in casks], and we have limited stock remaining," said Ewan Gunn, Diageo's global Scotch whisky master. "For this 39 Year Old, which was distilled in 1978, we had only 10 casks."
The Port Ellen 39 Year Old is blended from ex-Bourbon and ex-Sherry refill casks, and bottled at a cask strength (undiluted from the cask) of 50.9 per cent ABV. We found it to be a rich, dreamy sip: There's a salty smokiness reminiscent of a coastal sea spray, which gives way to notes of mandarin orange, raisins and chocolate. A little splash of water helps bring out its subtle vanilla and mint aromas.
KARUIZAWA SINGLE CASK 1995 'THE CROWNING CASK' #5038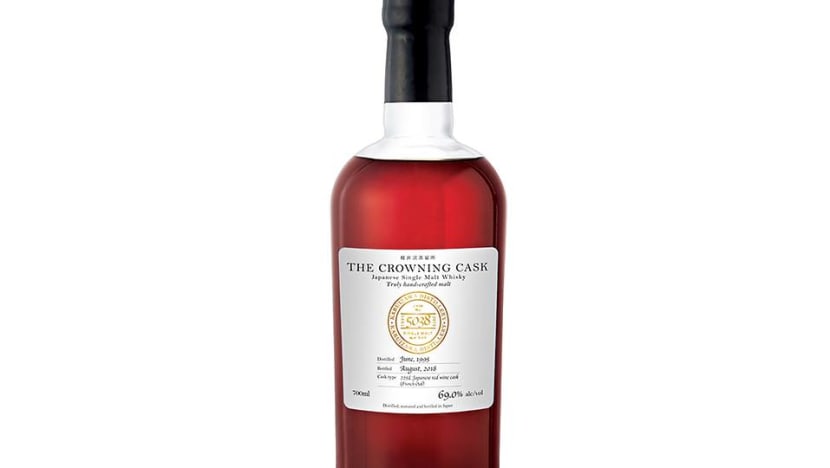 Like Port Ellen, Karuizawa is another secret handshake between whisky acolytes; a cultish whisky label from a defunct distillery in Nagano.
With only 124 bottles produced, the Karuizawa Single Cask 1995 'The Crowning Cask' #5038 is reputedly the last ever cask of single malt bottled by the Japanese distillery. What drew us to this whisky was its deep, ruby hue – the result of spending 23 years of maturation in a Japanese red wine cask. According to DFS, when the whisky stocks were purchased from Mercian Corporation, a beverage group that owned Karuizawa, the cask records were a little incomplete, leaving the identity of the red wine cask somewhat of a mystery.
But we'd hazard a guess. Mercian Corporation owns Chateau Mercian, a winery in Japan's Yamanashi region. We believe the cask once held the fruity Muscat Bailey A, one of Chateau Mercian's signature red wines. Remember, you heard it here first.