We ask Singapore restaurateurs: What wines do you drink at home?
We talk to The Lo & Behold Group's Wee Teng Wen, Spa Esprit Group's Cynthia Chua, il Lido Group's Beppe De Vito, and The Cicheti Group's Liling Ong to find out.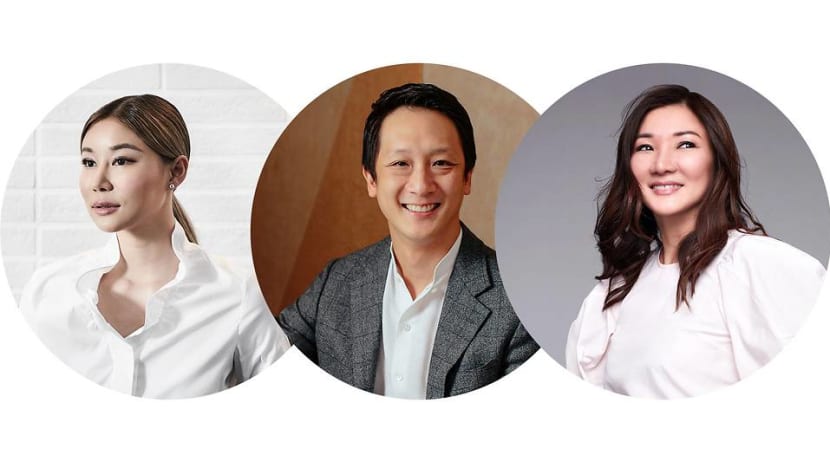 As it turns out, the wine choices of Singapore's top restaurateurs range from the inspirational to the eclectic, from a Loire natural wine to a Bordeaux red from a Japanese winemaker.
Pick up some tips for your next vino session from these influential tastemakers.
BEPPE DE VITO, RESTAURATEUR-CHEF, IL LIDO GROUP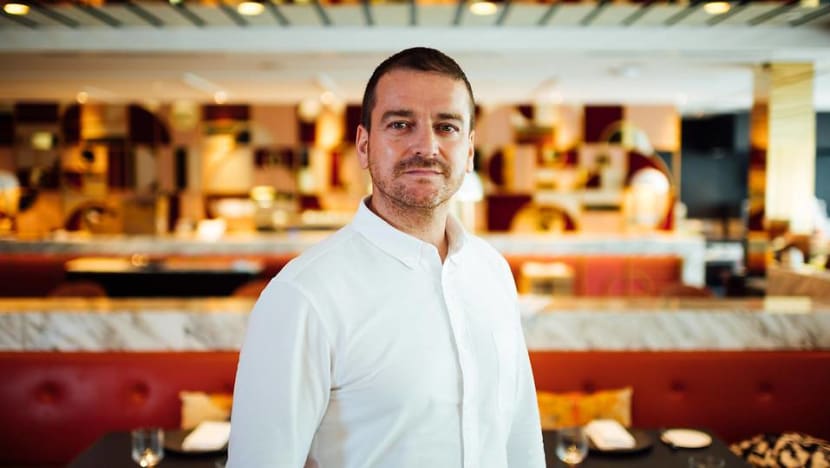 Domaine Michel Gros, Vosne-Romanee, Premier Cru, Clos des Reas 2009
I don't usually drink at home unless we are hosting good friends. For such occasions, we always turn to the classics, such as a Pinot Noir from Domaine Michel Gros in Burgundy's Cote d'Or.
Michel Gros' wines are timeless and spot-on for any occasion. The Pinot Noirs are delicate and elegant. One of my favourites is the Domaine Michel Gros Vosne-Romanee, Premier Cru, Clos des Reas 2009.
Gros runs this sixth-generation winery with a level of craftsmanship and attention to detail that I respect. They have a reliable range of wines, from entry-level wines to fine sips that you serve on special occasions – all of which are always of excellent quality.
CYNTHIA CHUA, FOUNDER, SPA ESPRIT GROUP
Lise et Bertrand Jousset, Vilain P'tit Ch'nin 2018
Ever since I discovered natural wines a few years ago, I was hooked. I can taste the life, energy and terroir in them – they are very different from your conventional wines. I love the fact that they are made with minimal human and chemical intervention.
I'm lucky to have access to a great selection of natural wines since we launched the natural wine shop Drunken Farmer in 2019. I'm always exploring new labels but there are a few staples I enjoy.
The Vilain P'tit Ch'nin 2018 from winemakers Lise and Bertrand Jousset in Loire, France, is a light yet rich Chenin Blanc with minerally aromas and notes of citrus, pear, honeysuckle, and fine herbs.
When we visited the Joussets, I was stoked to have the opportunity to experience their harvesting and winemaking process. I love their profound respect for nature: They believe in a balanced relationship between plants and animals in the vineyards.
Domaine Christian Binner, Si Rose 2017
We also admire what Christian Binner is doing for natural wines in Alsace: He helps small producers with winemaking and distribution. We fell more in love with his wines after visiting him and watching his craft.
Binner's Si Rose 2017 is an "orange" wine made from Pinot Gris and Gewurztraminer. I enjoy its beautiful aromas of roses, grapefruit, blood orange, and its fresh, juicy taste with a hint of spice.
LILING ONG, DIRECTOR, THE CICHETI GROUP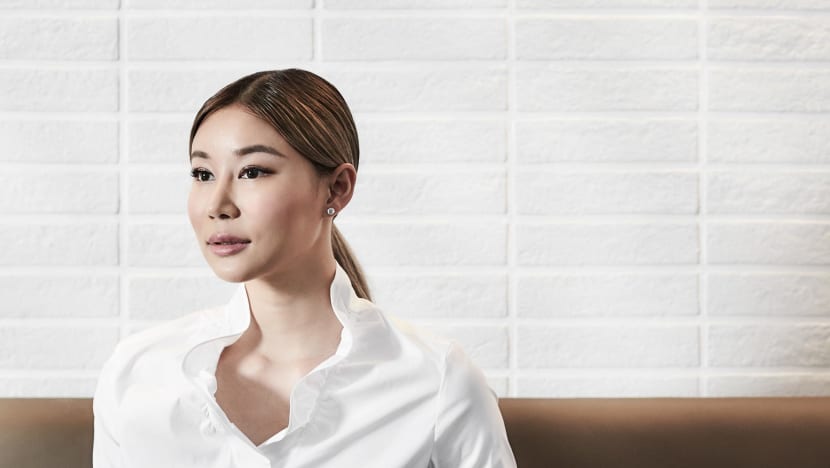 R. Pouillon & Fils, Solera, Extra Brut
I enjoy the Solera Extra Brut from R. Pouillon & Fils, a grower champagne producer (one who makes champagne from grapes harvested from his or her own small estate or vineyards).
The champagne is blended via a Spanish system called solera (wine barrels of different vintages are stacked on top of each other. Those in the bottom row are the oldest, while those in the highest row are the youngest. Each time wine is drawn from the oldest barrels, they are refilled with a fraction of the wines from the barrels above).
Uchida, Melodie 2019
Having spent the colder months in Hong Kong, I've gravitated back to drinking older, classic Bordeaux wines; labels that were typically not top of my list a few years ago. Their heavier structure complemented the cold weather better when compared with some Burgundy labels I would have normally leaned towards.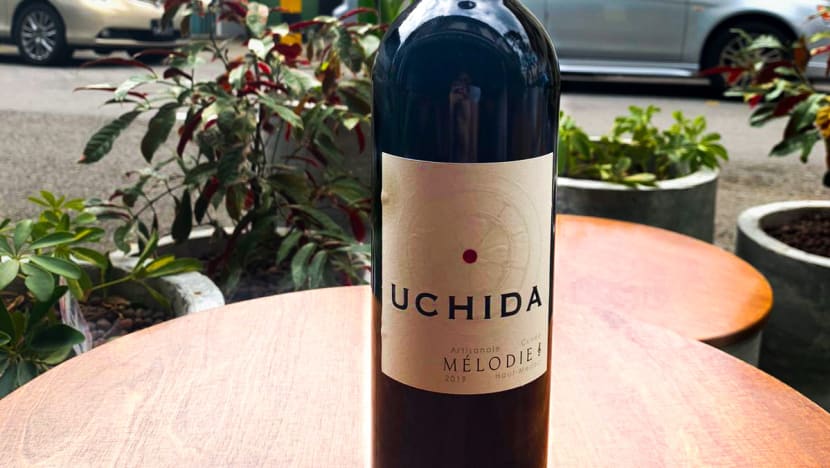 One of my choice bottles now is the Uchida Melodie 2019, a red Bordeaux, which we carry at Bar Cicheti. Osamu Uchida, the Japanese winemaker, is a small batch producer who takes a sustainable approach towards winemaking.
His vineyard is not far away from Chateau Mouton Rothschild, a Bordeaux First Growth. His parents were wine merchants and they encouraged him to pursue his dream of being a winemaker. Uchida is fast gaining recognition and praise for the quality of his wines.
WEE TENG WEN, MANAGING PARTNER, THE LO & BEHOLD GROUP
Mee Godard, Morgon "Corcelette" 2017
It's been great to host at home (during the pandemic) as no cut-off time looms, and we can relax over long evenings and a few bottles. That being said, I have greatly enjoyed going out to the venues I love with friends and family.
From Clink Clink – our online bottle shop featuring wines picked by sommeliers – I have a standing order for the Global Sommelier Series when the new edition is launched every month. I've been drinking a lot of Beaujolais recently: Mee Godard's Morgon "Corcelette" 2017, which is part of master sommelier June Rodil's selection, was a new discovery for me.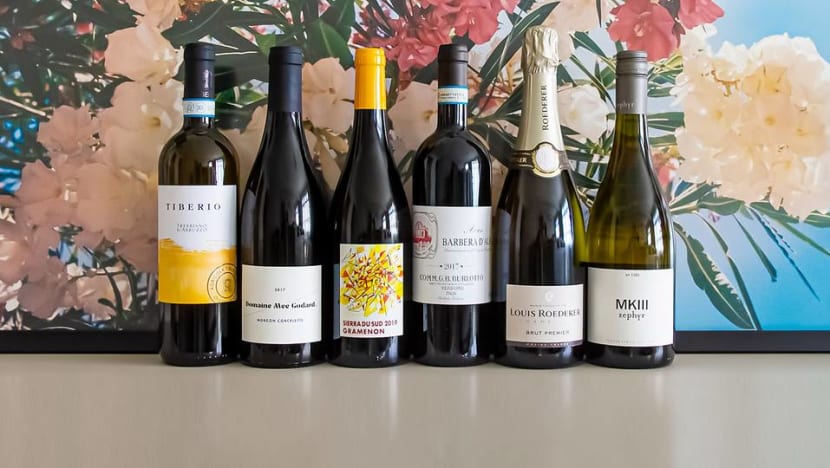 With Godard's wines, it was rare to see such concentration and elegance from Beaujolais. The balance was quite a wow moment for me and changed my perception of wines from that region. I've put a few bottles of the Morgon "Corcelette" in the cellar to enjoy in the future.
Envinate, Benje Blanco 2018
Until recently, I'd never heard of the grape variety Listan Blanco, so tasting Envinate's Benje Blanco – a white wine made in Spain's Canary Islands – from master sommelier's Michael Engelmann's selection was a delicious revelation.
The wine has a bright acidity and is very light on its feet, with a slight briny character. It has a rare balance of taste and texture that I haven't found in most other wines. It pairs really well with seafood and fresh, bold flavours, and is also best enjoyed while sitting by the water.