Being stricken with cancer and surviving the battle to overcome the Big C, more often than not, changes the life of person. So the last words a cancer survivor would want to hear is "cancer recurrence". 
Once a cancer has gone into remission, how is it possible for cancer to recur?
"The whole purpose of cancer treatment is to try to eradicate all the cancer cells so that patients are cured of the disease", explains Dr Ang Peng Tiam, Medical Director and Senior Consultant of Medical Oncology at Parkway Cancer Centre.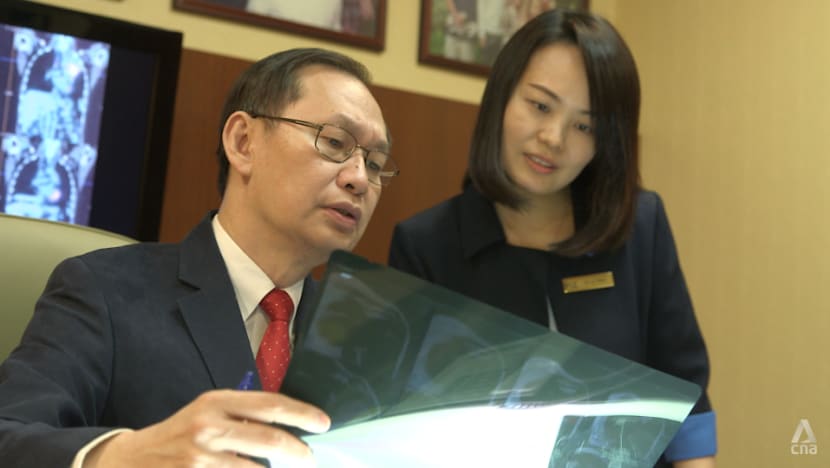 "Unfortunately, despite our best efforts, sometimes these cancers cells escape detection and can remain dormant in the body for a long time." 
A cancer recurrence can mean the same cancer coming back after some period of time. In rare cases, survivors can be diagnosed with a new cancer completely unrelated to the first. This is known as second primary cancer.
Treating a Recurrent Cancer
According to Dr Ang, there are two factors that will impact the chances of a patient achieving a cure. 
The first is the type of cancer. Some forms of cancers are chemo-sensitive such testicular cancer and lymphoma.
"There is still a pretty reasonable chance that we can cure the patient… depending on the type of cancer" says the veteran oncologist.
The second factor is the extent of recurrence.
"If it's just a local recurrence or very limited recurrence, we are sometimes able to combine chemotherapy along with local treatment in order to achieve a cure", explains Dr Ang.
Once in remission, it is possible for cancer to recur in a person. Dr Ang Peng Tiam explains cancer recurrence and the steps that both patients and families can take.
"In rare instances, we may still deploy some form of local therapy… what we call local elective therapy to destroy the tumour even though it has spread."
However, in most cases of where cancer has spread to other parts of the body, cure isn't an option.
In the opinion of Dr Ang, "we are often talking of just using medicines to control the disease, to kill the cancer cells, to control the disease, preserve the quality of life (and) extend the quality of life, rather than curing these patients."
The Strength from Within
"Obviously, it comes as a big disappointment and shock for patients, regardless whether it recurred after one year or after 13 years", says Dr Ang of a cancer recurrence.
"There's always that initial shock and disappointment. But in the large majority of patients, they often draw upon their inner strength and they go to battle again, optimistic and hopeful that they can beat the cancer the second time around."
Even though there are no preventive measures patients can take to ensure the cancer doesn't recur, regular exercise, stress reduction and a healthy lifestyle is still important, advises Dr Ang. 
"As a survivor it is important to live life to the fullest and not worry about cancer recurrence, but to make sure that every day counts."


Produced in partnership with Parkway Cancer Centre