Controlling Cancer like a Chronic Disease
New treatment options like immunotherapy and targeted therapy increase the chances of managing cancer like a chronic illness.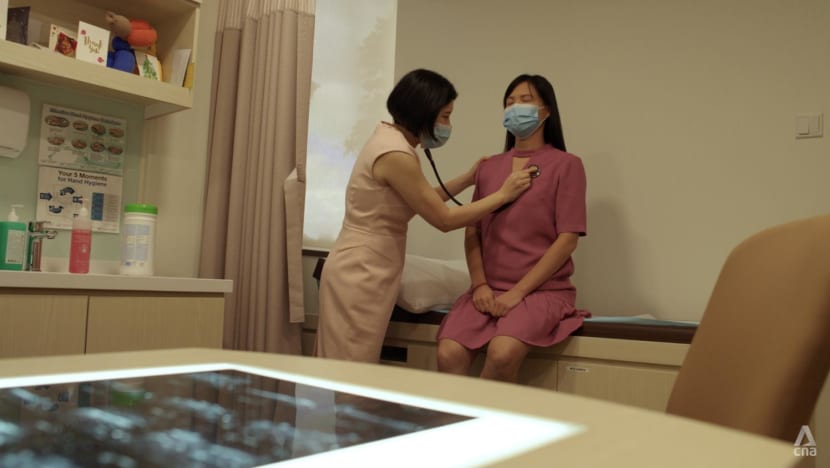 Singapore, like most modern, developed countries, has been battling an increasing incidence of cancer. While numbers remain high, the cancer survival rate in Singapore has correspondingly increased.
When the Singapore Cancer Registry (SCR) began tracking population-based cancer trends in 1968, the cancer survival rate was some 18 per cent. Today, the cancer survival rate has grown to almost 60 per cent.
"The advancements in cancer treatment over the last few decades have been remarkable. Some patients with metastatic disease, where cancer has spread to other parts of the body, survive for more than five years, sometimes even up to 10 years", says Dr Wong Chiung Ing. "That's something we would not have expected when I started as a doctor more than 20 years ago."
Medical oncologist Dr Wong states that the new weapons available in the fight against cancer, such as targeted therapy and immunotherapy, are primary reasons for the increase in survival rates.
Targeted Therapy and Antibody-Drug Conjugates
The Singapore cancer data base also found that the 5-year survival period was higher for women, even in the later age group, where breast and lung cancer are the most common.
In treating breast cancer these days, Dr Wong says the focus is on the use of medication to inhibit receptors that play a role in cancer cell growth.
In 70 to 80 per cent of all breast cancers, the hormone receptors estrogen and progesterone are present.
"Once we can accurately identify that the breast cancer is hormone receptor positive, treatment will be focused in using medication to stop estrogen and progesterone hormones from acting on cancer cells, causing it to stop growing and eventually die off."
The specialist in breast and gynaecological cancers at Parkway Cancer Centre adds that "since these receptors are found mainly in breast cancer cells, such targeted therapy will spare normal cells from the side effects of treatment."
When treating the human epidermal growth factor (HER2) receptor 2 that's found in about 20-25 per cent of breast cancers, Dr Wong advocates the use of chemotherapy in combination with targeted therapy to achieve better outcomes.
Advancements in this area also include the development of antibody-drug conjugates.
"Antibody-drug conjugates, which in very simple terms are two-in-one chemotherapy and HER2 targeted therapy" explains Dr Wong, adding that "these are more focused in identifying HER2 positive cancer cells and killing them."
Inheriting a cancer risk
According to Dr Wong, a very small five to ten per cent of breast cancers are linked to inherited gene mutations passed on from a parent. Should tests indicate that a patient has what's known as the BRCA mutation, another course of action is taken.
"Medications like PARP (poly-ADP ribose polymerase) inhibitors are used to treat this group of patients."
"PARP inhibitors work by preventing cancer cells from repairing themselves, thereby allowing them to die" explains Dr Wong.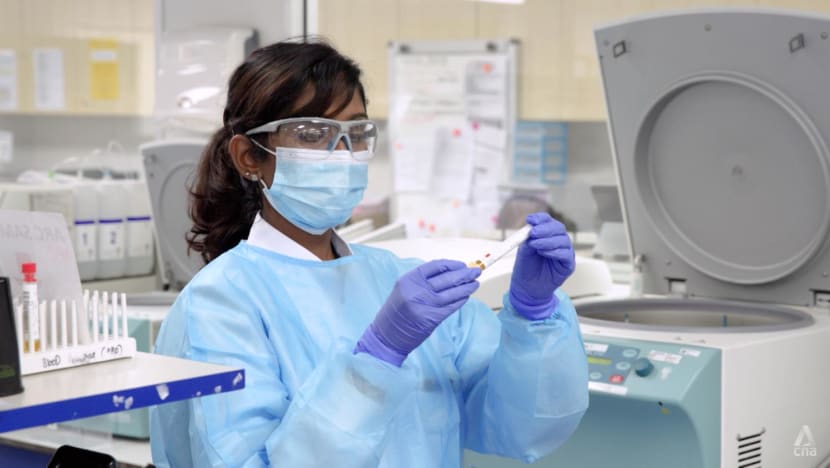 Unlike breast cancer, the other common cancer among women – lung cancer - is not usually caused by inherited gene mutations, says Dr Chin Tan Min a Senior Consultant in medical oncology at Parkway Cancer Centre.
However, she notes a serious trend.
"I'm seeing a fair number of Asian women who don't smoke, who unfortunately are diagnosed with lung cancer."
While there is no strong familial link in most patients, the specialist in treating lung cancers has observed mutations in the tumours of non-smokers.
"We know now that a fair number of non-smokers with lung cancer may harbour these driver mutations … that keep firing away growth signals, resulting in growth of the cancer."
According to Dr Chin, targeted treatment works efficiently to stop the cancer growth.
"There are different mutations which can be targeted with different types of targeted oral medication" she says, adding that "the list of available medications continues to grow as we find more targets."
New treatment options increase the chances of managing cancer like a chronic illness.
A New Perspective to Treatment
With each lung cancer diagnosis, Dr Chin looks for molecular signatures in the tumour before recommending the most appropriate treatment. This could range from surgery to systemic treatment involving chemotherapy, targeted treatment or immunotherapy.
"Immunotherapy works by waking up the body's own immune system to do its job of clearing foreign bodies, in this case, the cancer cells" explains Dr Chin.
She adds that 80 per cent of patients on immunotherapy "tolerate the treatment without too many side effects."
Many of her patients on chemotherapy, immunotherapy and targeted therapy also continue with their routines with some even well enough to go back to work, she points out.
"We're looking also at long-term maintenance treatment for a lot of these patients because cancer treatment has become very effective, and so we keep it going" says Dr Chin.
Immunotherapy in particular has offered the medical oncologist a new perspective on cancer.
"We're finding that 20 to 30 per cent of stage four lung cancer patients who respond to immunotherapy are still well after five years."
That is significant, says Dr Chin, when compared to the one to two years survival rate of advanced stage lung cancer patients, before the era of immunotherapy.
"So, immunotherapy is making us rethink. Maybe we can treat cancer like a chronic illness."
Produced in partnership with Parkway Cancer Centre.