Crazy Rich Asians spin-off ideas that more accurately represent Singapore
Could Moderately Well-To-Do Asians be the next blockbuster hit? How about Sane Poor White People? CNA Lifestyle takes a cheeky look at what "representation" could look like.
Crazy Rich Asians isn't a bad movie. But, as with any movie, there are lots of people out there who think that it could be improved upon in a myriad of ways.
People like playwright Alfian Sa'at and journalist Kirsten Han, for instance, took umbrage at the fact that people of non-Chinese ethnicity are not represented beyond maidservants or doormen. Other Singaporeans, including Crazy Rich Asians actress Selena Tan, lamented the lack of Singlish in the dialogues. These people felt that the movie didn't represent Singapore accurately.
Far be it from us to tell the original novel's writer, Kevin Kwan, that his story lacks verisimilitude. After all, that's the very reason it's Hollywood fodder in the first place.
But if a character in the movie can proclaim that Newton Food Centre has the best satay in Singapore, well, them's fightin' words.
So we at CNA Lifestyle put our Hollywood screenwriter caps on (we do love our accessories) and came up with a few of our own potential box office hits. You know, taking into account what Singaporeans are saying about Crazy Rich Asians so as to be truly representative of Singapore and her people. Stories grounded in Singaporean culture and identity. Stories that give a sense of who we really are.
And to that end, there won't be a single shot of Marina Bay Sands, Gardens By The Bay or Changi Airport in any of them – although we can't guarantee there won't be people Merlioning.
1. MODERATELY WELL-TO-DO ASIANS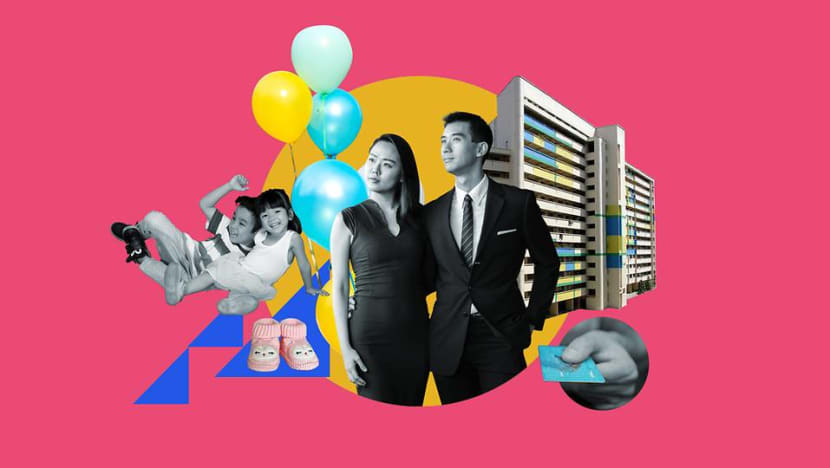 Nick Yang and Rachel Choo are married with a 99-year leasehold HDB flat, 2.5 children and full-time salaried positions in the workforce.
As a dual-income household in a middle-income tax bracket, they can afford housing and education, support their ageing parents and have just enough left over for twice-a-year holidays in Bangkok or Perth. They sometimes eat at Lau Pa Sat, but only to get 10 per cent off with the use of their Kopitiam card. They are fluent in Singlish but are more comfortable speaking English at home. And they most certainly have numerous close friends in their immediate circle who are not of Chinese ethnicity.
Theirs is a fascinating story that will keep you on the edge of your seat with action, adventure and suspense. For instance, what will happen when Nick goes through an ERP gantry without remembering to insert his CashCard into his IU?
Should Rachel buy the Yakult now or tahan until next week in hopes that it will go on sale but run the risk that it will be sold out?
Will Nick and Rachel pay their credit card bills on time this month, in spite of the fact that they always pay their credit card bills on time every month and oh, yeah, they have Giro – but who's to say if it can really be trusted to auto-deduct every time? Hold on to your popcorn!
2. CRAZY RICH SOUTH ASIANS
Wealthy scion Nikhil Yadav brings his American fiancee home to Singapore to meet his wealthy parents. But she's not prepared for his overbearing mother, who wants to keep her son tied to her sari strings and thinks that pizza is just over-hyped chapati.
Besides, she's furious that Nik has refused to marry the nice pharmacist girl from a good family that she and his father have tried to set him up with in hopes of keeping the money in the family.
Oh, woe is she. What did she do wrong, that her own flesh and blood should choose to treat his poor mother with such calculated brutality? Is this karma for the wrongs she may have committed in a past life? Is she doomed to be humiliated at her high society parties in front of all her friends, some of whom are Chinese, Malay and definitely a few Others? And does it really matter, since we're pretty sure we've seen this rerun on Vasantham before?
3. ASIANS WITH LOTS OF CPF MONEY
Nick Yang is only 50 this year, but 27-year-old Rachel Choo knows that if she sticks it out long enough with him, he's eventually going to be able to access his retirement fund.
She's from the wrong side of the tracks – somewhere on the North-South line lah, why you ask? – and he represents the only security she's known all her life.
Besides, if it doesn't work out with Nick, there's always the uncle friends he's always making her hang out and drink Guinness Foreign Extra Stout together with: Colin, for instance, who got divorced two years ago but doesn't have any kids and doesn't have to pay child support. Or Prashant, who has a distinguished grey beard and is definitely not a minor or supporting character in this racially inclusive movie.
4. CRAZY MIXED ASIANS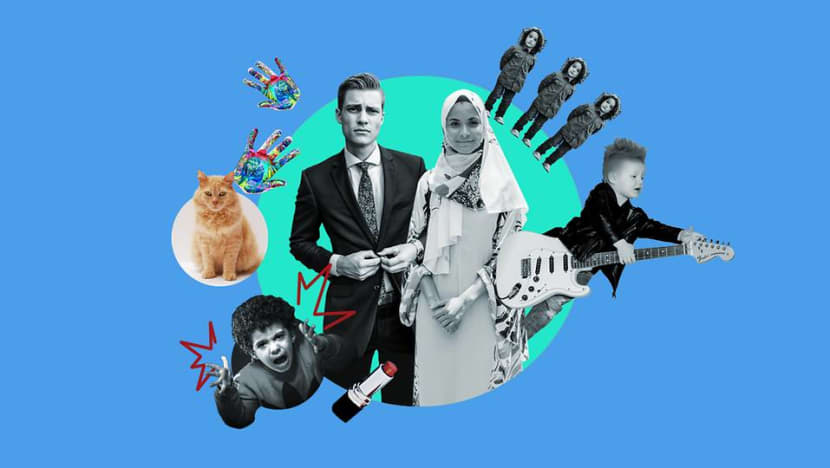 Rahimah, the daughter of a Malay father* and a Chindian mother, meets Henry Silvering, the son of a British father and an Iban mother.
They fall in love, marry and have a brood of adorable mixed-race children, who, as children do, slowly push their parents to the brink of insanity.
But it's okay because their family is a win for diversity. And if Rahimah and Henry just hang in there, eventually, their offspring will grow up and move out – yes, even the one who throws screaming temper tantrums, eats all of Rahimah's lipsticks and once tried to dismember the cat with a Peppa Pig spoon. And then it will all be worth it. Maybe.
*You may remember him from the prequel, Crazy Rich Abangs, starring Suhaimi Yusof.
5. SANE POOR WHITE PEOPLE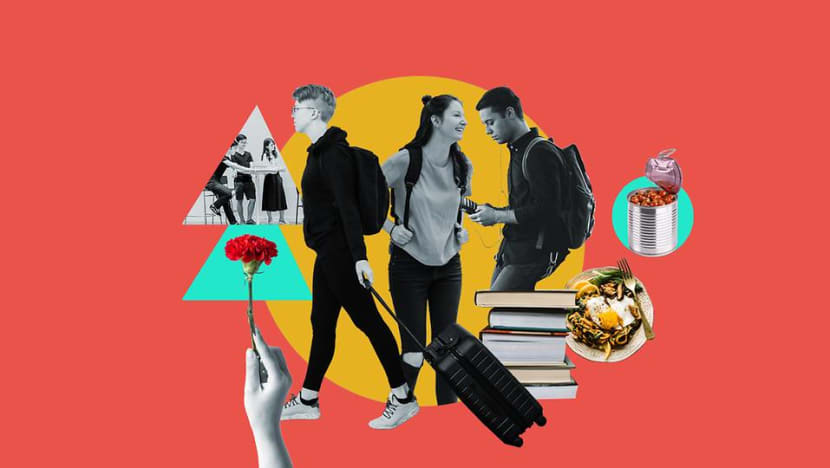 A group of university exchange students from Canada arrive in Singapore for one semester of applied learning. They are sensible youths who know that they are students on a budget and must be prudent with their expenditure.
Brittany gets a part-time job as a hand model for extra pocket money. Scott accepts invitations to dine at course-mates' homes any chance he gets. And Caitlyn subsists only on discount supermarket bread rolls that are fast approaching their expiry date.
Along the way, they make lots of local Singlish-speaking friends, namely, Siti, Gopal, Xiao Ming and Eunice Olsen.