Professional tips to take better photos of your pet on your phone
Up your photo game, hooman! CNA Lifestyle learns the tricks of the trade from Furry Photos Pet Photography's Nicholas Lee.
If you're a pet owner, chances are, the camera roll in your phone is one per cent pictures of truffle fries, 99 per cent pictures of your dog or cat.
And, be honest, Ginger is mostly blurry in these photos, looking away or glaring through red eyes like she's been possessed by a squeaky toy-loving demon.
We know you could never bear to delete any of them anyway. All the same, if all you've got is your phone camera, how can you capture better images of your pet that can showcase their personality and stand the test of time?
Here are some helpful tips from pet photographer Nicholas Lee of Furry Photos Pet Photography. Treats not included.
1. GET LEVEL WITH YOUR PET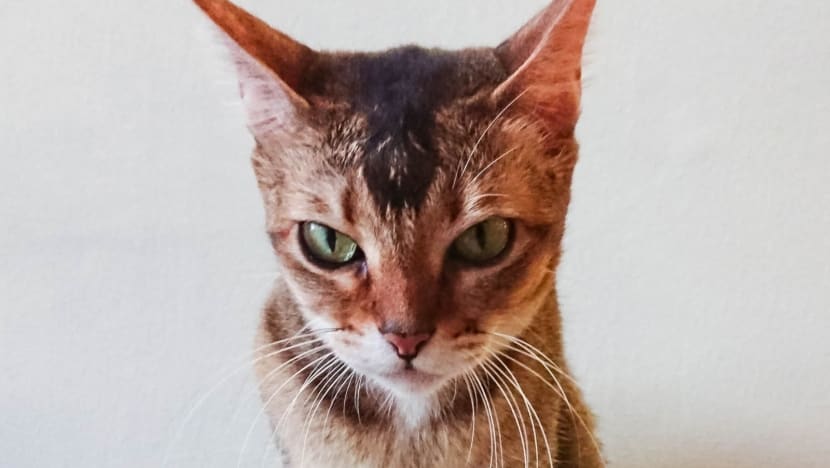 We're used to towering high above our pets. Try seeing them from the perspective of another dog or cat. When you treat the pet as an equal in terms of perspective, the picture will be more relatable to the viewer.
2. GET CLOSER
The pet should fill most of the screen. This helps to reduce distractions that might be present in the background, allowing more attention on the pet. But don't get so close that they feel frightened or threatened by a phone in their faces.
3. FOCUS ON THE EYES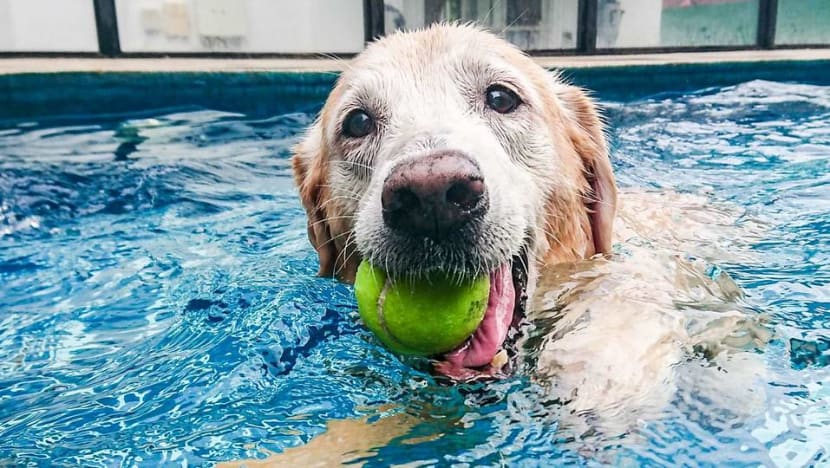 Eyes are what people normally see first in a picture. It's essential to make sure the eyes are prominent and well exposed – unless the pet has fur that covers his or her eyes, of course.
4. USE AIDS TO GET THE PET'S ATTENTION  
To achieve eye contact, you need to know what helps to get the pet's attention. Generally, this means waving treats or toys just above the camera. If you are alone, consider buying a device that allows you to clip a small toy or treat to your phone, or downloading an app that mimics dog sounds.

5. IF YOUR PET CAN'T SIT STILL, USE THE BURST FUNCTION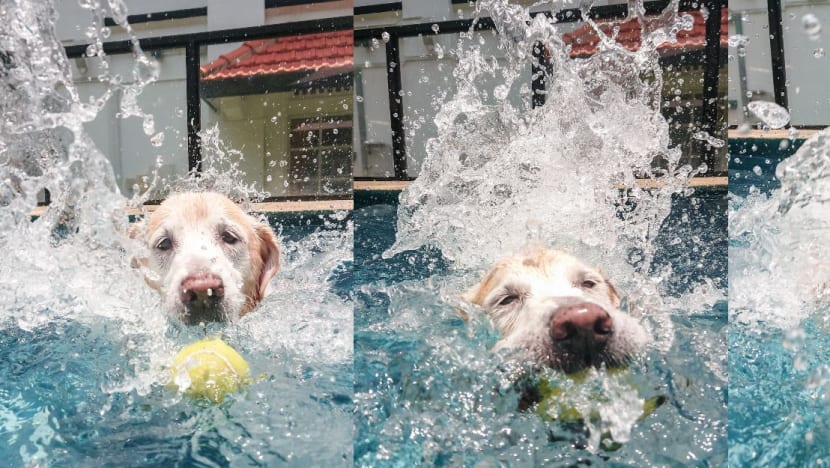 To capture moving or restless animals, use your camera app to its full advantage. Most phones will allow you to tap and track a subject and capture a burst of images so you can select the best one later
6. TURN OFF THE FLASH
The small LED light used in mobile phone cameras can give your pet the dreaded red or green eye effect. It also makes pictures look flat and dull. Remember to disable the in-phone flash.
7. TRY TO USE NATURAL LIGHTING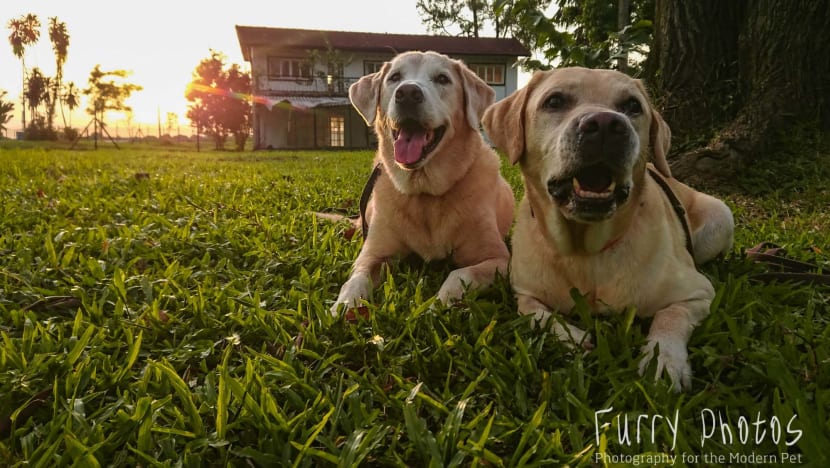 This may be a no-brainer, but we can't stress enough how important this is. To your eyes, a room lit with a single overhead light may be perfectly bright, but your phone's camera sensor may not see things the same way. Resulting photos could be blurry, grainy or dull. Always try to shoot outdoors or, if this is not possible, near a window.
Next, note the position of the light. It's best to shoot with the sun or light source either behind you or to the side. And if the pet is unavoidably backlit, enable HDR mode on your phone.