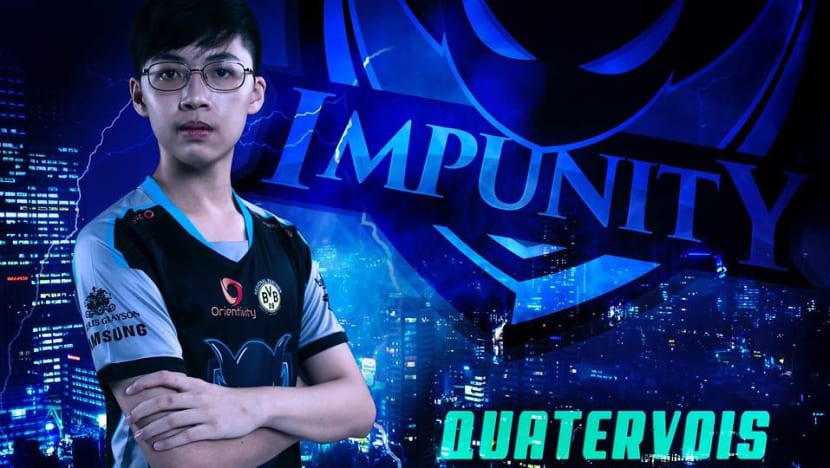 SINGAPORE: Wake up at the crack of dawn.
Train for three hours. Break.
Train for another three hours. Break. Work.
Sundown. Train with teammates for another three hours.
Sleep. Wake up. Repeat.
One could easily assume that this is the daily regimen of an aspiring Olympian.
In fact, it is an everyday routine for e-sports athlete, Amos Ker, who is better known in gaming circles as Quatervois.
Ker explained the significance of his chosen moniker in this week's Asia Business First podcast.
"Quatervois is a French word and means 'crossroads in life'. I made a very important decision in my life, which was entering the e-sports industry. I wanted my name to have meaning."
E-sports take video games played by most people for fun and puts them on a professional footing with tournaments, prize money and sponsorship deals. 
Now 18, Ker has been playing video games since he was 14.
He developed an interest in the burgeoning e-sports scene at the time, which was being boosted by the growth of live-streaming sites.
During the podcast, Ker spoke of his ambitions in the same way as any aspiring professional sportsman.
"Because I am trying to make this my career, it is more than just having fun. I really want to be the best at it. Thus, I am putting in a lot of hours a day just training. Not just playing. Training. Training is playing with an objective. I put a heavy priority on achieving my objectives by the end of a training session."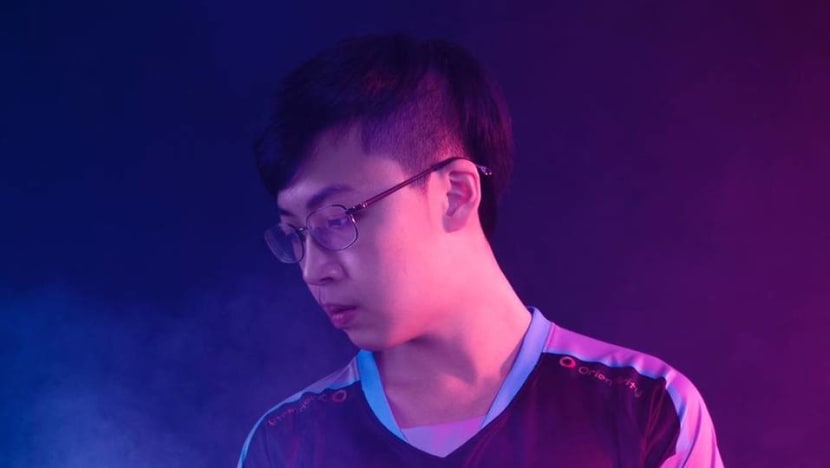 Ker applies the same kind of dedication that a professional sportsman would, because to him, there is no difference between traditional sports and e-sports.
"I see myself as an athlete. There are a lot of skills in normal sports that e-sports has. It is super physically draining to compete in normal sports. But in e-sports, it is more mentally draining than most of the physical sports out there. There are hundreds more tactics in e-sports than actual sports, strategies and quick thinking skills.
"You need a much more precise reaction time compared to normal sports. You can have a very fast reaction time in normal sports, but if you play e-sports, you need to be faster than that. For example, you have 0.1 seconds to react to an animation and you have to react in time. If not, something could go south."
Initially, Ker's parents were unimpressed and unsure about where his passion could take him.
"There were days when I was competing at 8pm and 9pm at home, and they would be like, 'Can you stop playing and go and sleep or something.' And I was like, 'But mum, I am in a competition.'
"There was a time I was in a Southeast Asian top team and I told my mum, 'I am in the top team in Southeast Asia. Can you just feel proud of me for once?' It took some time and a lot of convincing, but they could see the amount of effort I was putting in and now they are fully supportive."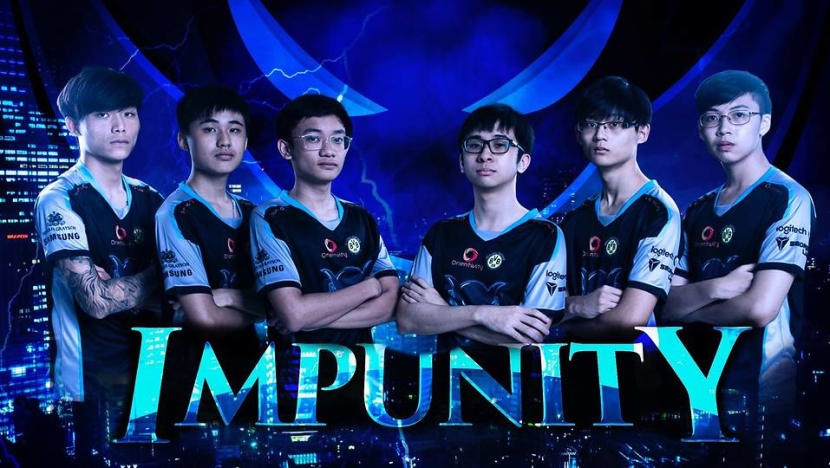 In results-driven Singapore, some parents might be alarmed about their child wanting to pursue a serious career in what appears to be just fun and games. 
Nicholas Aaron Khoo, chairman and co-founder of Singapore's Cybersports and Online Gaming Association (SCOGA), said parents used to approach him expressing concern that their children would "end up on the streets". 
The reality is that e-sports are now a big business. 
Market analytics company Newzoo has estimated that some 380 million people around the world will watch e-sports in 2018.
That is an audience that can rival, or even surpass, most traditional sports events.
It is also moving into the sporting mainstream: E-sports were featured as a demonstration event at the Asian Games this week.
Newzoo also expects the global e-sports economy to hit US$906 million this year, and exceed US$1 billion by 2020.
This means big money for tournament organisers, game developers and the players themselves.
Nicholas Aaron Khoo, Chairman and co-founder of SCOGA, elaborated on this.
"The prize money in a number of e-sports events is huge. There was this event that just concluded called the International [Dota 2 Championships] in Canada and the prize pool was US$25 million for the top eight teams. But the winners – individuals – walk home with more than a few million dollars each.
"Recently even in Singapore, Singtel announced a tournament and the prize pool was in the hundreds of thousands of dollars."
Besides prize money, revenue also comes from sponsorships and merchandising.
Ker says he has made about S$20,000 over the past three or four years, even though he only took up gaming full-time recently.
If all goes well, he could find that his decision at the crossroads of his life was the best move ever.
For details on how top players make their millions, listen to the Asia Business First podcast  here: