Enabling employees, through a culture of inclusivity
A diverse and inclusive hiring approach paired with best employment practices has Marina Bay Sands accredited as an inclusive employer with the Enabling Mark (Platinum).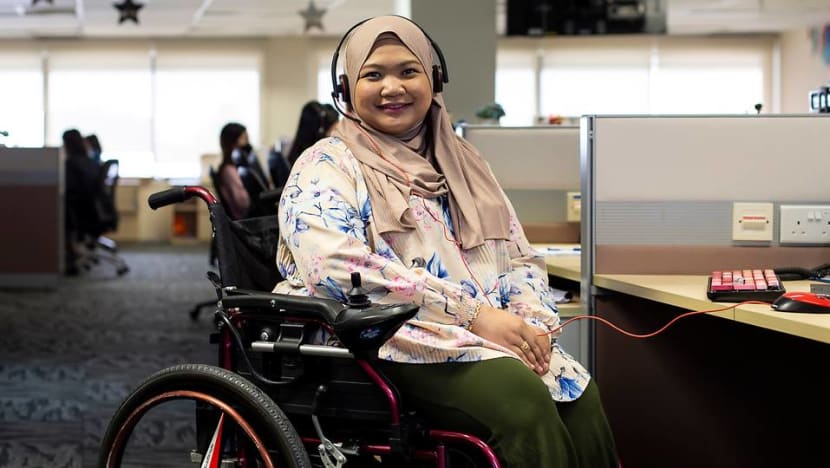 At Marina Bay Sands, a commitment to disability inclusion goes beyond simply hiring persons with disabilities. Marina Bay Sands has implemented a set of best practices to ensure that its team members with disabilities are not only respected and welcomed by fellow employees but are also given the support needed to excel in their job.
This comprehensive approach to disability inclusion helped Marina Bay Sands attain the Enabling Mark (Platinum), a national-level accreditation framework that benchmarks and recognises employers for their best practices and outcomes in disability-inclusive employment. The Enabling Mark is awarded by SG Enable, an agency dedicated to enabling persons with disabilities.
Said Mr Tan Ko We, assistant chief executive of SG Enable: "We hope that Marina Bay Sands will inspire more businesses to embark on their disability inclusion journey. Hiring persons with disabilities will give organisations the opportunity to leverage an untapped talent pool, gain new perspectives and improve their work culture and workplace."
A COMMITTEE FOR DIVERSITY AND INCLUSION
Besides enrolling its staff in awareness-raising workshops such as SG Enable's Introduction to Disability Management, Marina Bay Sands also has an in-house Diversity and Inclusion Human Resources (HR) Committee. The latter champions initiatives such as the implementation of non-discrimination and harassment policies in the workplace, as well as partnering external agencies to hire persons with disabilities, and other groups such as silver-generation workers.
Said Ms Chan Yit Foon, senior vice-president of HR at Marina Bay Sands: "The committee also ensures that the company has in place a structured system that tags these employees' job titles to a job grade and salary range without differentiating their compensation, benefits or paths for career progression."
When Marina Bay Sands ramped up efforts on disability-inclusive hiring in 2016, the earliest champion was its casino department, which accounts for more than 75 per cent of persons with disabilities hired by the company to date. The department spearheaded a programme to identify suitable roles and modifications to the work environment, as well as an internal support network for employees with disabilities.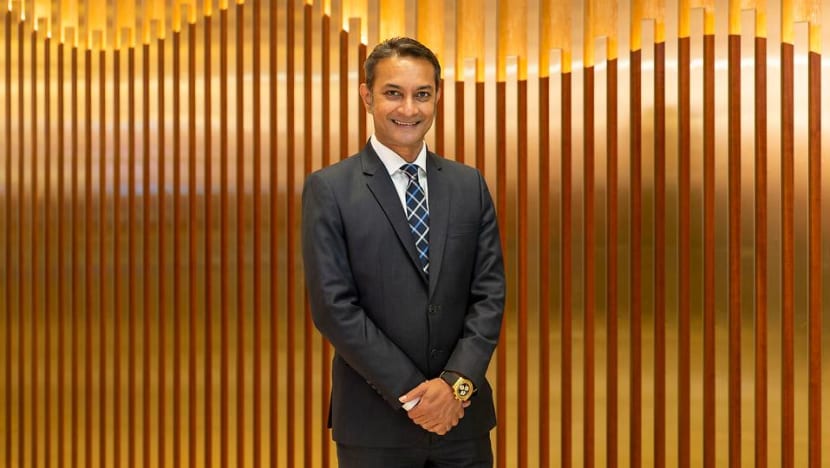 On the ground level, the company encourages a community of trust and mutual help among employees with disabilities. As the biggest hiring department for this special community, the casino created an internal Care & Concern WhatsApp group, which provides employees with disabilities an easy way to highlight any daily issues they face at work in a timely manner, and to look out for one another.
Mr Ignatius Sharma, a senior manager in the casino training department who manages the WhatsApp group, recalled: "Once, a team member shared in the chat group that the usual wall charging port was faulty. Another team member with a disability provided the location of the next available charging port within the vicinity almost immediately for everyone's benefit. This unique circle of support is what makes the Care & Concern chat group valuable."
Having both top-down and ground-up initiatives ensure that employees with disabilities are adequately supported and valued at all levels. On why Marina Bay Sands upholds its principles of diversity and inclusion so strongly, Ms Chan said: "Our employees with disabilities bring a different set of life experiences, perspectives, strong work ethics and valuable skillsets to our workforce."
WORKING WITH PARTNERS TO DRIVE ACCESSIBILITY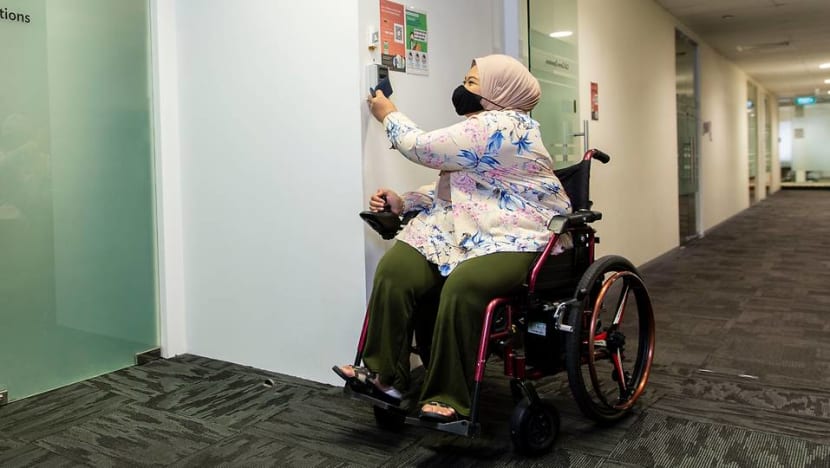 As part of its wide-ranging approach to disability inclusion, Marina Bay Sands is committed to improving workplace accessibility and accommodation. In the casino training department, for example, Mr Sharma has converted audio training materials into visuals for employees who are deaf or hard of hearing and redesigned training stations. He has also arranged for employees to have access to their mobile phones to use the live transcribing function.
Marina Bay Sands also welcomes working with other organisations such as SG Enable's employment programme partner, SPD, to explore how technology and environmental modifications can enable persons with disabilities to work comfortably and efficiently. 
Ms Siti Hanifaa Abdullah, who uses a wheelchair, joined Marina Bay Sands' call centre department in 2018. Before her arrival, her department head and the HR team attended a workshop conducted by SPD on how to work with persons with disabilities.
SPD was also invited to conduct a site visit that resulted in modifications to make Ms Siti's workstation and the office more accessible, such as installing automated doors at the entrance and pantry as well as creating a larger workstation for her ease of movement.
After Ms Siti started work, her supervisors organised regular informal sessions to check on how she was settling in. When she mentioned that it was slightly uncomfortable for her to stretch to tap her card to open doors, the department took action immediately.
"My supervisors went the extra mile. In just a few days, the team lowered the card reader, and I am ever appreciative," she recounted. "My colleagues have been extremely supportive and accommodating since day one. Their inclusivity makes me feel very blessed and welcome."
Four years on, Ms Siti is highly valued as a "dependable worker, outstanding individual and a great team member," said Ms Jacqueline Chuah, director of marketing operations.
She added: "My advice to potential employers of persons with disabilities is to give them opportunities to perform and show their value. You will be surprised at how quickly they can adapt and fit into your organisation, especially if you match their skillsets to the right job – just as you would with any other employee."
Be accredited for your organisation's efforts in building a disability-inclusive workplace by applying for the Enabling Mark.
Find out how other employees have benefitted from Marina Bay Sands' culture of inclusivity.