Live it up, in the land of smiles
For investors worldwide, Thailand is an increasingly attractive choice of residence, thanks to its stable property market and quality of life.
The last year and a half has seen a sharp rise in the number of applications for residency permits in Thailand amid the global impact of COVID-19.
Many investors have opted for the Thailand Elite Residence Program, which offers privilege entry visas that come with a wide range of VIP benefits. Depending on their chosen option, the programme's over 13,000 members are able to visit and reside in Thailand for between five and 20 years, and gain access to discounts and privileges across a wide range of hotels, shopping malls, golf courses, airport lounges and limousine services.
The Thailand Elite Residence Program is especially popular among wealthy individuals from countries like Australia, the United States, Japan, France and the United Kingdom who want to hedge against investment volatility and value loss, while at the same time gain access to a low-cost lifestyle replete with modern amenities, such as world-class healthcare, entertainment, shopping and resorts.
Said Mr Dominic Volek, group head of private clients at Henley & Partners, the global concessionaire for Thailand Elite: "Savvy investors are now realising that diversification is as relevant to lifestyle planning as it is to wealth management. As they re-evaluate their priorities and seek alternative options for residence, the Thailand Elite Residence Program is often a top choice."
This year, Thailand Privilege Card Co – the operator of the Thailand Elite Residence Program and Thailand Elite Card – announced a new partnership with more than 15 real estate developers, as part of the new Thailand Elite Flexible One Program. Members who purchase property with a minimum value of 10 million baht (S$424,005) will gain a five-year visa that offers ease of entry into Thailand along with a broad range of benefits, including rewards and privileges offered by the programme's developer partners.
INVEST IN THAILAND'S FAST-GROWING PROPERTY MARKET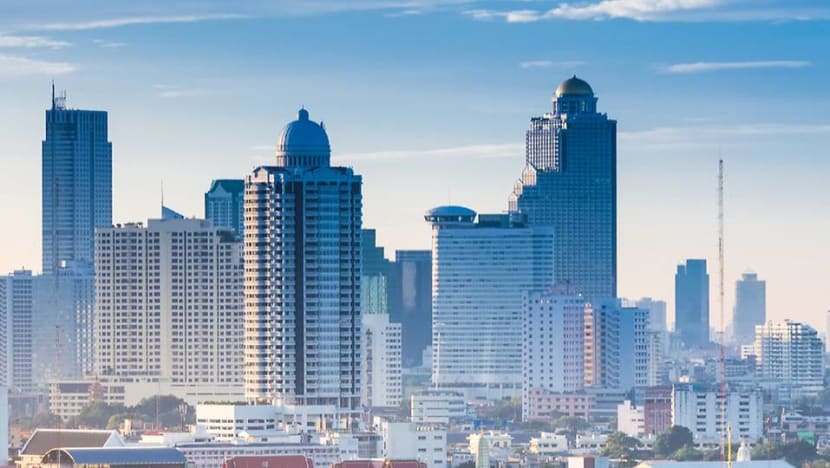 Despite the volatility caused by the pandemic, upsides were observed in Thailand's property market. According to the Global Property Guide, Thai housing prices rose by 3.08 per cent year-on-year while rental yields in Bangkok hovered around 8.05 per cent.
As vaccinations are rolled out and Thailand reopens its doors to tourists, property analysts predict that the sector will bounce back, with property developers preparing to launch attractive campaigns to draw in buyers.
In particular, the luxury property market is anticipated to have one of the fastest recoveries. Well-known Thai luxury real estate developers Sansiri, Ananda Development, Origin Property and Raimon Land are among those that have partnered with Thailand Elite Flexible One to offer a broad and deep selection of property projects to foreign buyers. There are over 45 available projects, including those located in Bangkok's upscale residential neighbourhoods of Sukhumvit, Silom, Sathorn and Asoke. Units are move-in ready and attractively priced, as developers seek to clear unsold inventory at pre-launch prices.
WHERE LIVING IS MADE EASY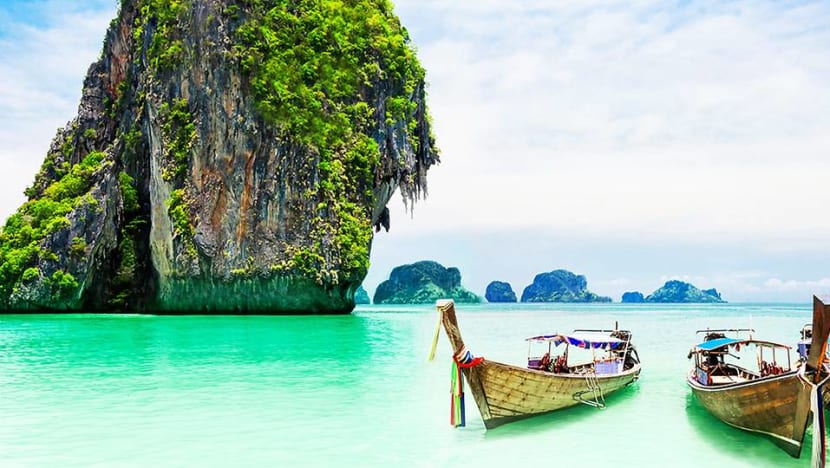 As a destination, Thailand has an attractive tax regime and a low-cost, high-standard quality of life that has something for everyone. Its capital city, Bangkok, is home to Michelin-starred restaurants, bustling nightlife and high-end shopping malls, while holiday destinations like Koh Samui and Krabi offer pristine beaches and tranquil five-star resorts. 
To make settling in a cinch, the programme offers an array of complimentary VIP services. These include a dedicated Thailand Elite personal assistant to manage fast-tracked airport immigration processing, baggage claim and lounge access, and a Thailand Elite personal liaison for assistance with opening a local bank account and obtaining a Thai driving licence.
In addition to discounts in areas like healthcare, hospitality, dining, shopping and golf, programme members have round-the-clock access to a multilingual contact centre to ensure that language poses no barrier to their ability to enjoy life in Thailand.
Thailand Elite Flexible One Program is expected to create multi-faceted returns for international investors such as access to the business and lifestyle benefits of having a Thai residence, and a possible return on their property investment.
Learn more about the Thailand Elite Flexible One Program.