Mastering professional challenges in the classroom
Stackable credentials, the opportunity for students to address workplace issues and a flexible approach to upgrading are the keys to the Master of Management programme at SUSS.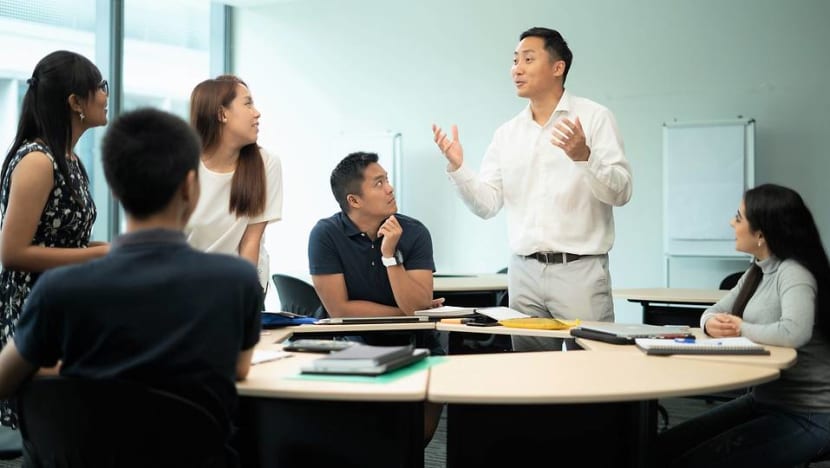 In a world where technology is advancing rapidly and in a time of great volatility in business and employment, gaining new skills and learning has become crucial to staying relevant and building a career for the long run.
"Education is an important personal investment that keeps one competitive in the labour market," said Dr Jiang Zhiying, head of the Graduate Certificate and Diploma in Digital Marketing Programmes at the Singapore University of Social Sciences (SUSS).
According to Dr Jiang, most students at SUSS are working adults who have to balance a variety of responsibilities. This is a challenge, but one that is made easier by the stackable credentials format of its Master of Management programme. Students are able to gain a deeper perspective of the best practices in a specialisation of their choice, depending on their career path and evolution.
The Specialisation tracks include Analytics and Visualisation, Digital Marketing, Financial Technology, Intellectual Property and Innovation  and Human Capital Management – all of which are fast-growing areas of demand both internationally and in Singapore.
A FLEXIBLE, FAST AND EFFICIENT STRUCTURE
Mr Liu Xinyang is midway through his studies for the Master of Management specialisation in digital marketing, and he is on-track to attain the Graduate Diploma in Digital Marketing, which forms part of the Master, by the end of the semester.
"I feel that the stackable credential format is extremely beneficial for working adults like myself," he said. "It allows students to pace themselves to achieve their desired qualifications while juggling work and studies. In addition, most of the courses are very interesting and applicable to the workplace."
The 28-year-old talent acquisition consultant is expecting to graduate with his master's degree in several months' time.
Dr Jiang cites flexibility and speed as two key benefits of the programme's stackable format: "The design of our programme allows students to learn in a progressive way from a Graduate Certificate to a Graduate Diploma and eventually to a Master's degree. It also follows a progressive education pedagogy that encourages students to learn and apply their knowledge to the workplace and come back to learn again."
RELEVANT KNOWLEDGE FROM REAL-LIFE LEARNING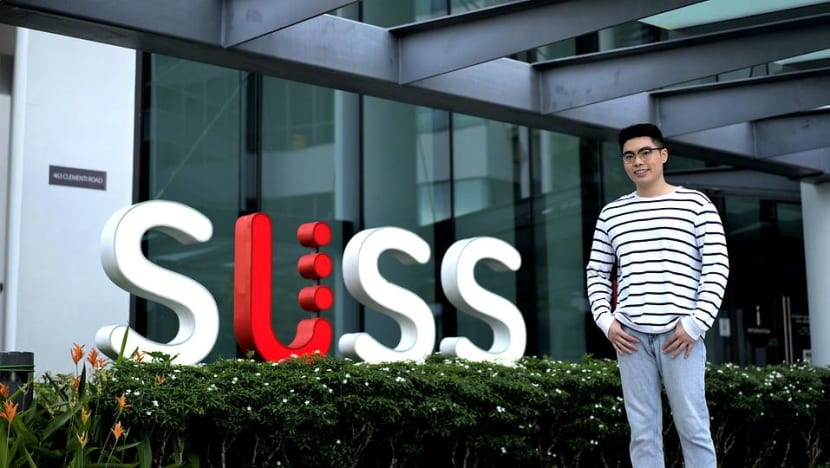 Mr Liu said that courses like Data Analytics for Managers and Digital Marketing Analytics are especially useful for dealing with large sets of data at work: "I appreciate the lessons conducted by guest lecturers. They come from well-known organisations and are able to provide valuable insights derived from real-life cases."
Dr Jiang explained that knowledge can be divided into two categories: Generic and domain-specific, the latter of which consists of up-to-date industry learning. Generic knowledge – such as systematic thinking, curiosity and problem-solving – is taught at SUSS in order to help students learn new things and understand how to tackle challenges in new contexts.
For domain-specific knowledge, SUSS relies on a co-lecture approach. Said Dr Jiang: "Most of our seminars for the Graduate Diploma in Digital Marketing are co-lectured by SUSS faculty and industry leaders from companies like PayPal, Facebook and Grab. Our faculty members ensure the knowledge system is delivered in a rigorous framework and the assessments are designed to encourage student-centric learning."
CORPORATE EXPERIENCE, BROUGHT TO THE CLASSROOM
Adjunct lecturer Andeed Ma, who teaches Hyperautomation and Operation Analytics, is an example of a faculty member who brings his extensive corporate experience in the tech world to his classes, while ensuring that students gain the broad skills needed to become efficient and independent learners.
Advances in science and technology have resulted in numerous social, political, economic, legal and ethical challenges, he said, and thus, there is a growing need for people who can parse these issues.
Said Mr Ma: "We need individuals who understand the enormous technological challenges and difficulties we confront, as well as the fact that technological issues are seldom simply technical – they also have significant societal implications."
Mr Ma, who advises an angel investment network, added that both of the courses he teaches have been designed to help students appreciate the past while learning about the use of cutting-edge technology to address future problems.
He said: "My corporate experience enriches the course with real-world thinking, discussions and approaches to help students either become successful in their career or become an entrepreneur to make an impact on the rest of the world."
Take ownership of your learning by joining a Specialisation track in the SUSS Master of Management programme that aligns with your career development needs.