Bling Empire: Which were the key luxury items in Netflix's hit series?
There was an inordinate amount of bling in Bling Empire, but these three items almost had their own starring roles in the reality series.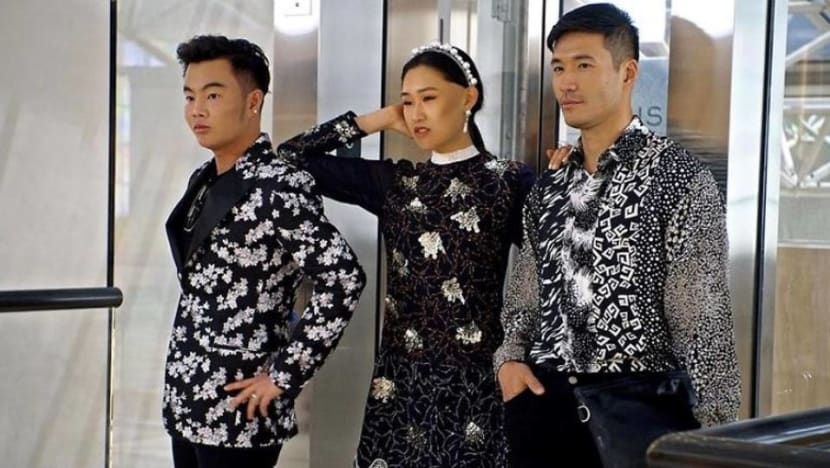 By now, you would probably have caught Bling Empire on Netflix, the reality series that follows the lives of a bunch of rich Asians living in LA. Love it or hate it, you can't deny that it's difficult to take your eyes off the excess of luxury goods featured in the show, from supercars and high jewellery to over-the-top couture outfits and even designer kids' clothes.
Whether they're attending dinner parties, meeting fortune tellers and shamans, getting mouth massages or even just hanging out at home, the cast members of Bling Empire are always decked out in designer goods, in just about every scene and episode.
Take, for example, the bejewelled Dolce & Gabbana tiaras that both Cherie and Christine are fond of; Anna's Dior slingback heels; Jaime's statement Chanel earrings; and of course, Kane's insane designer shoe wall featuring Louboutin slides, Louis Vuitton sneakers, Saint Laurent boots and more. 

There are way too many designer goods to list, but three items were key plot devices, serving to drive the various storylines forward.
CHRISTINE'S LOUIS VUITTON NECKLACE
Bling Empire opens with an episode titled Necklacegate. Christine, arguably the series' "villain", dons an eye-catching Louis Vuitton high jewellery necklace to a party hosted by Anna, who also owns the exact same one. This sparks a bit of a rivalry between the two socialites, setting the tone of their relationship throughout the series.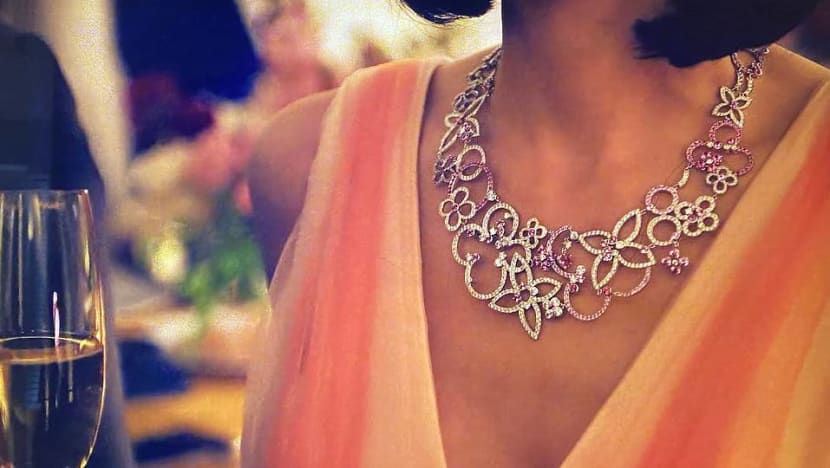 The necklace in question appears to be from Louis Vuitton's 2010 high jewellery collection, Les Eclatantes. It features Louis Vuitton's classic monogram flowers interlaced with sparkling diamonds and pink sapphires. As Christine said in the show, you can't simply walk into a boutique to purchase a piece of high jewellery. You have to be invited. 

ANNA AND KELLY'S BOUCHERON FRIENDSHIP RINGS
Over at CNA Luxury, we're big Anna Shay fans. We'll admit to being blown away by her generous private jet excursions to Paris. In one episode, Anna flies Kelly to the French capital for her birthday and takes her to the Boucheron boutique, which, by the way, is shut just for the pair to shop. Where can we sign up to be a friend of Anna's, please?
Anna then proceeds to buy Kelly a friendship ring from the jeweller's iconic Quatre collecton. Quatre, meaning four in French, brings together four different kinds of gold bands into one ring. It was first launched in 2004, but since then, several different iterations of the Quatre have been released.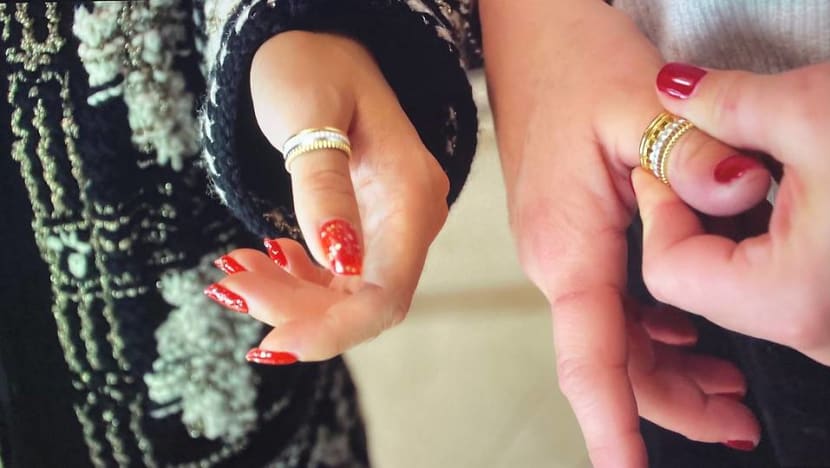 Of course, it's this shopping trip that leads to the blowout between Kelly and her boyfriend Andrew. The pair's toxic and dramatic, on-again, off-again relationship becomes a focus of the series.
KEVIN'S DIOR B23 HIGH TOP SNEAKERS
Anna sure has a penchant for treating her friends. She's obviously a top Dior client as well, because she orders a collection to be sent to her home just so she can try it on. 
As part of Anna's shopping spree, the socialite buys model and resident goofball Kevin a couple of gifts, including a pair of Dior B23 High Top Sneakers with a black and white Dior Oblique motif and transparent panelling. The shoes were a part of artistic director Kim Jones' first sneaker collection for Dior.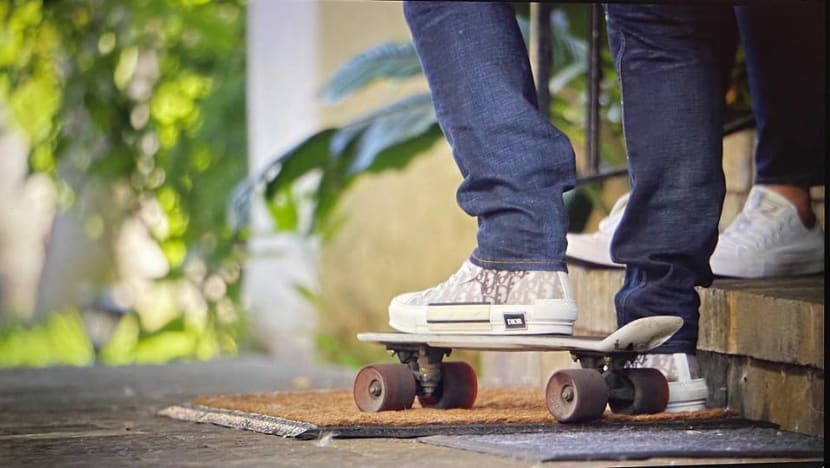 Also part of Anna's gifts to Kevin was the Dior Men x Raymond Pettibon's Reimagined Mona Lisa silk shirt from the Fall/Winter 2019 collection, which he wore to Kane's Singapore-themed party.
Kevin, who is new to high society, then begins to worry that the gifts were all a part of a test. So he tries to return the sneakers to Anna, who tells him to keep them and then gives him a life lesson. 
"Don't let the clothes wear you, don't let the skateboard skate you, don't let the car drive you. Don't be impressed by things," she said.
Word, Anna. Word.