Malaysian fashion designers talk candidly about staying in fashion during the pandemic
With Malaysia in lockdown, we speak to fashion designers used to creating glamorous gowns and statement pieces about the profound effect the last year has had on their businesses, and on the local fashion industry.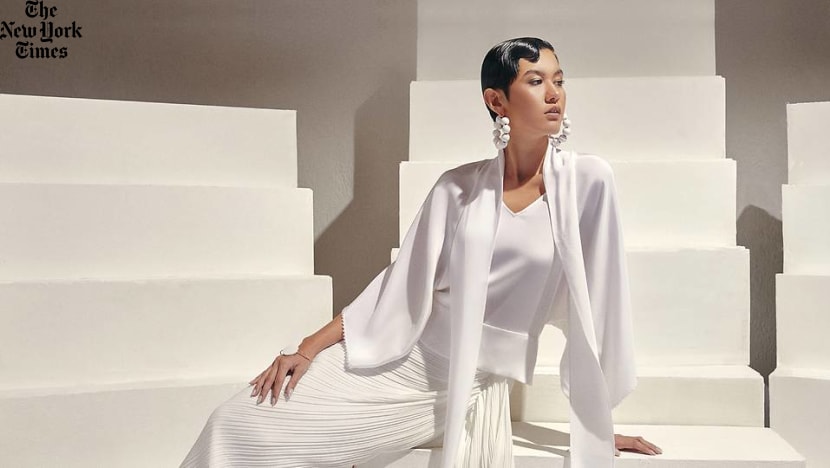 It's been a turbulent year, to put it lightly, for fashion. Not only has the pandemic changed the way people shop for clothes, it's also affected what we shop for. With demand for loungewear being at an all-time high, we find out what happens when fashion designers renowned for creating occasion wear have no occasions to design for.
ALIA BASTAMAM
Renowned for her sensual gowns which celebrate the female form, Alia Bastamam's designs are the favourite of celebrities and socialites. Just this year, mega-influencer Neelofa and top model Alicia Amin chose Bastamam's gowns for their weddings.
Since forsaking a career in architecture for fashion design, Bastamam has established her own atelier creating made-to-order pieces and a ready-to-wear label called Alia B, which was launched two weeks before the lockdown last year and saved the fashion house during the 2020 Hari Raya season.
Even though the pandemic has affected not one but two festive seasons, the designer remains optimistic.
"Despite the challenges and restrictions faced during the pandemic, we've kept our momentum by churning out key collections for both our brands with a focus in digitalising our reach and, in turn, our sales. Sales were up 30 per cent in 2021, with the Eid collections for both our brands selling beyond our expectations," she said.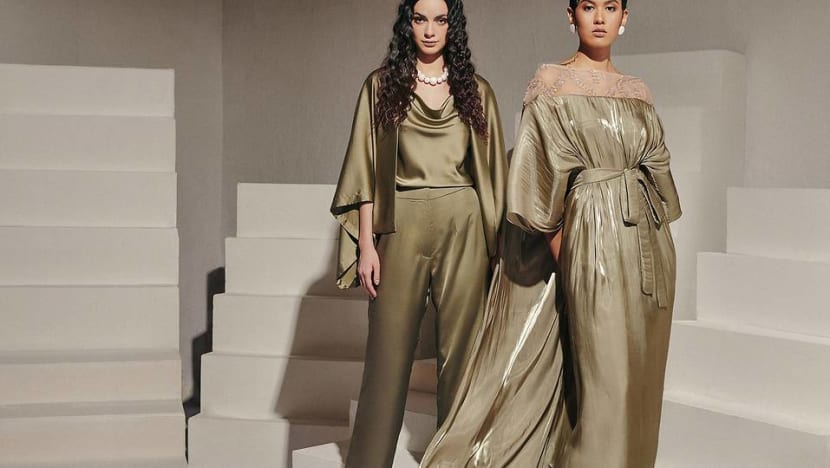 Adapting to this new normal, Bastamam revealed that her design approach has changed: "Instead of statement pieces for the runway, I've been creating more wearable looks that are versatile and functional in terms of everyday lifestyles, all while staying true to my resort aesthetic which is already apt for the current situation."
Going forward, Bastamam resolves to continue honing her signature: "We have plans to create more Resort collections that will expand the distribution channels to captivate the luxe traveller market, locally and internationally, in the hopeful future."
"Despite the challenges and restrictions faced during the pandemic, we've kept our momentum by churning out key collections for both our brands." –  Alia Bastamam
KHOON HOOI
Known for his fine tailoring and exquisite use of fabrics, Lee Khoon Hooi – known simply as Khoon Hooi – has been one of the leading lights in the Malaysian fashion industry since starting his fashion house in 1999.
The celebrated designer, whose spin on traditional kebayas and qipaos during the festive seasons are hotly anticipated, also has a global reach with clients from West Asia.
With local and international travel being the exception rather than the norm nowadays, Khoon Hooi's business has taken quite a hit. "Although we've performed well for the local festive bespoke market, the recovery will not be evenly felt across this year with the interstate closures.
"On the international wholesale front, sales performance has become extremely rocky as a result of disrupted supply chains and cancelled orders," he revealed. "Consumers are adjusting to their new life indoors and are not shopping for occasion wear. That consumer sentiment is reflected in the decline of sales, especially in our Middle East market."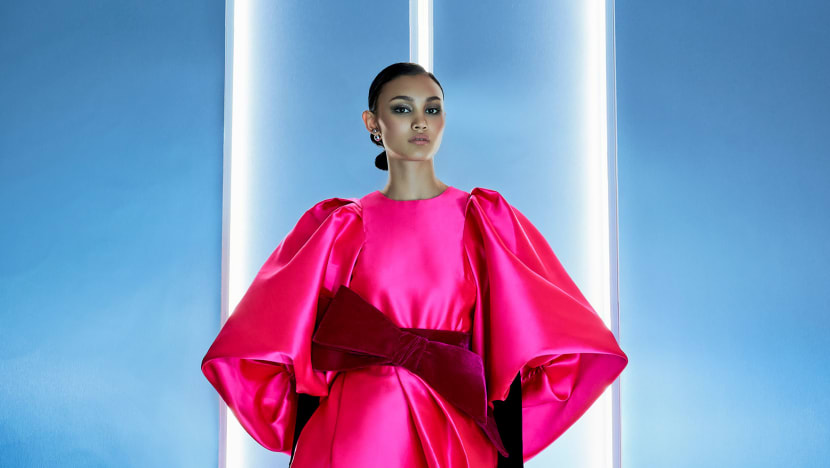 However the designer credits the quick adaptability of his team to helping the business hold steady – whether it's making the best of existing resources or adjusting their capabilities in the current environment.
An example of this is the birth of a lifestyle collection of up-cycled fabrics from the brand's archive that would have otherwise gone into the landfill. These easy to wear contemporary separates come in accessible price points for the "masstige" market.
While the designer continues to come up with feasible strategies to keep his brand going, he recognises that this lull in business is a good time to explore in-depth research: "We would like to be more data-driven, by understanding our target market, consumer preference and social media trends.
"[We want to create] pieces consumers are most likely to purchase and at the same time innovate with a direction. I hope that we continue to be creative and original and work well in a team that allows for self-expression."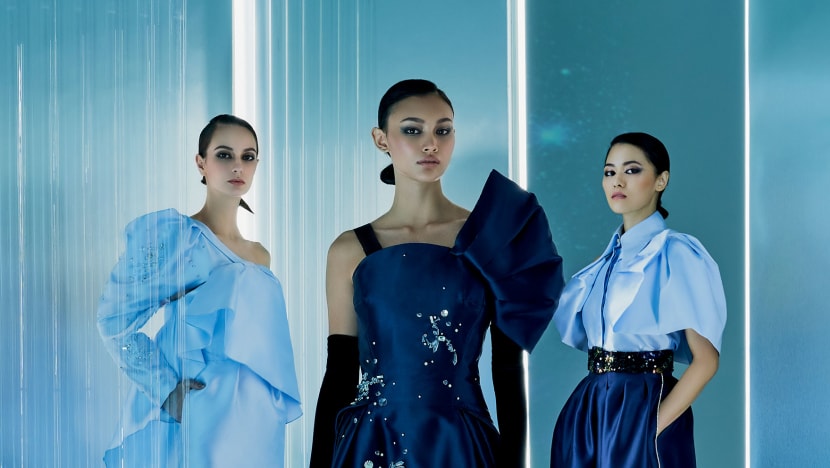 MELINDA LOOI
Malaysia's doyenne of fashion design, the irrepressible, multi-award winning Melinda Looi marks her 20th year in the industry this year.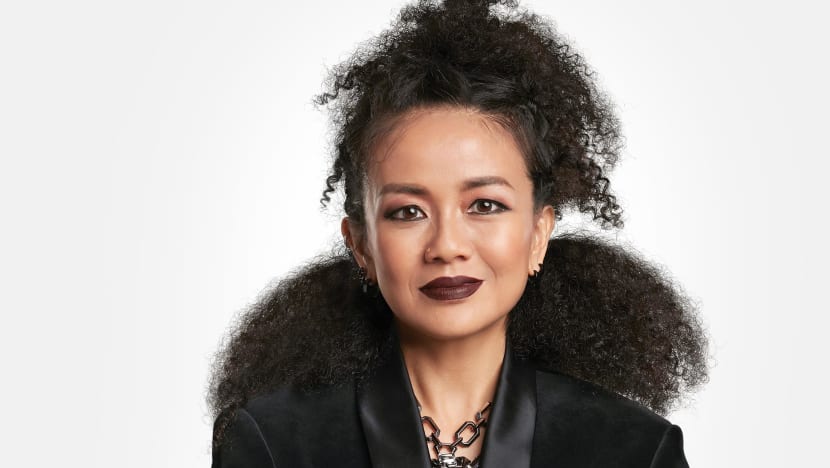 When the pandemic hit Malaysia hard in March 2020, Looi, who runs various labels and an interior design arm while juggling six children, spearheaded MODAforFrontliners, which mobilised fashion designers into sewing much-needed Personal Protective Equipment (PPE) for the country's medical front-liners.
On the business front, Looi is frank about how tough it's been. "Our focus is on occasion wear and there were not many events and hardly any weddings so we had months where we lost up to 70 per cent of our monthly revenue. We made adjustments to our offerings but it will still remain as one of the reddest years in the books," she said.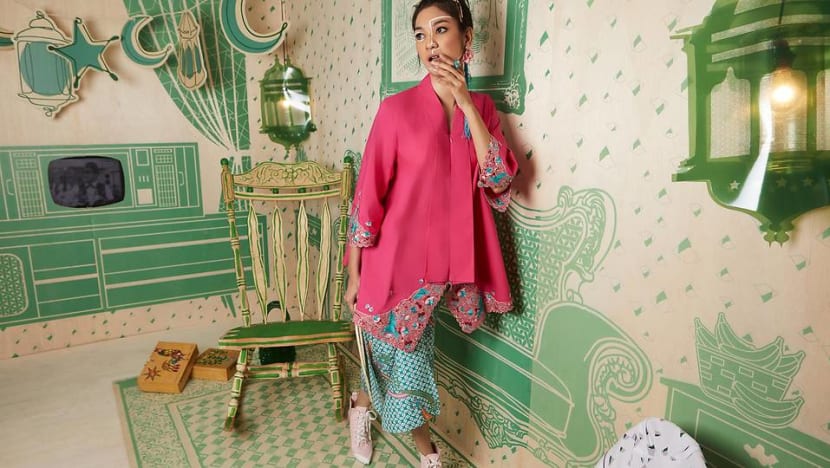 However going forward, Looi says they've made three mains changes: In product offerings with face masks and more casual wear; in distribution by pushing e-commerce; and in marketing, which has become more personable while at the same time being 95 per cent digital. 
This being so, Looi longs to go back to her couture roots: "As a designer, I wish to focus on my couture line. Bring back the glory days of high fashion. As a business we are still in the middle of rebuilding and re-strategising, we have implemented some measures but implementation of changes are far from over, and you are never certain what will happen next anyway."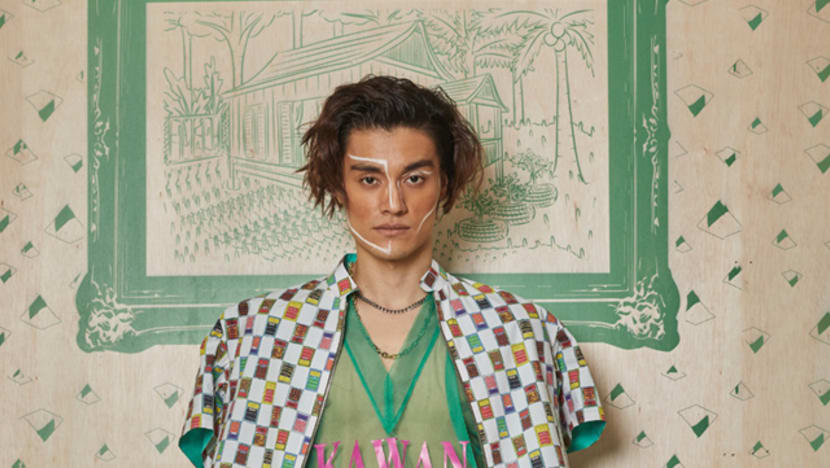 SYOMIRIZWA GUPTA
Indian-Indonesian designer Syomir Izwa is the creative director of his hip label, the name being a homage to his birth name, Syomir Izwa Sen-Gupta.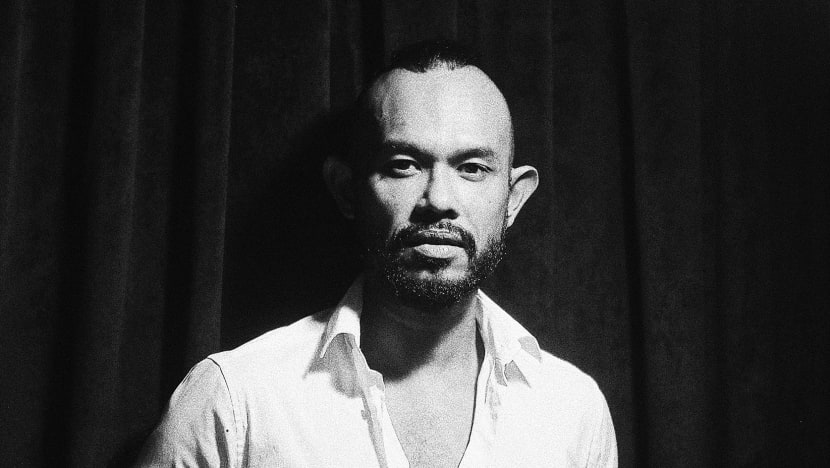 The designer, who shot to fame designing modest-yet-edgy stage wear for superstar Yuna, has also found success commercially with commissions from online retail companies like Zalora.
Last year was significant for the brand as it saw the launch of Gupta Homme, a line of menswear in collaboration with corporate magnate, Datuk Wira SM Faisal SM Nasimuddin. But this was a bright spot in an otherwise muted year.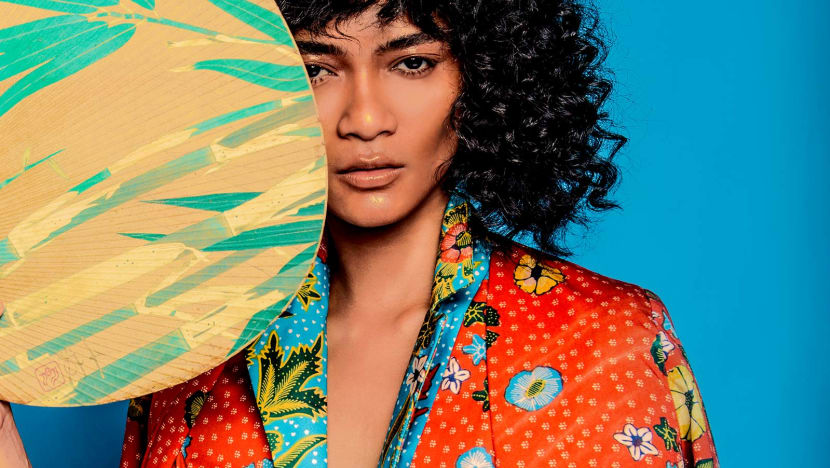 "It was such a challenging year, especially for business owners with limited resources. Our physical sales dropped 40 per cent, however, we managed to gain back with our online sales, which we recently developed through our website that was launched in August last year. We have been maintaining that ever since," stated Izwa.
To adapt, Izwa explains that they had to pivot from depending on Hari Raya or weddings for a significant chunk of their income to being creative and exploring what the brand can offer.
"With this challenging time, brands, especially designer labels, became more aware of what society needs. There is more consciousness with every campaign and product or collection produced during this period," he stated.
"We also downsized our team and since the only way to move forward is to be digital, we had to adapt and pre-plan everything in advance as we are fully operating online now! Another beautiful thing that happened from this was the willingness of different brands to work together embracing collaborative projects."