This digital artwork just sold for nearly US$70m. Who's the artist behind it?
Who is Beeple? Why did his artwork just sell for millions? And what is an NFT? We answer these questions below.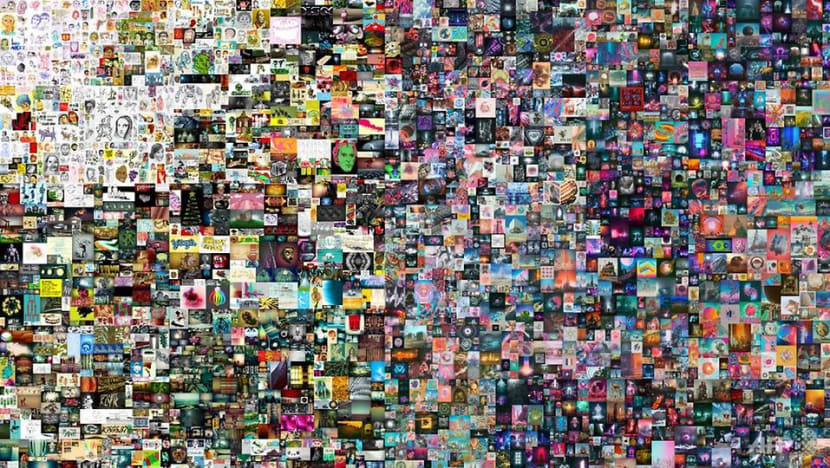 On Mar 11, Mike Winkelmann, also known as Beeple, became one of the most valuable living artists in the world. A digital artwork he created, named Everydays: The First 5,000 Days, sold for a whopping US$69.3 million (S$93 million) at a Christie's auction, a record amount paid for a booming art category called non-fungible tokens, or NFTs.
Though there was initial speculation that the buyer was Justin Sun, a crypto whiz who once paid US$4.6 million to have lunch with Warren Buffett, Sun took to Twitter to clarify that he had been outbid in the last 20 seconds by US$250,000.
The buyer is a crypto asset investor who goes by the pseudonym Metakovan. 
Singapore-based Metakovan, whose real name was not disclosed, is the founder of Metapurse, the world's largest NFT fund, Christie's said in a statement.
5,000 Days was the first completely digital NFT artwork sold by auction house Christie's, but what exactly is an NFT? How on earth can an artwork that doesn't exist in physical form ultimately sell for millions of dollars?
To simplify it, an NFT provides proof of ownership of an asset, backed by blockchain technology. In this case, the asset is Winkelmann's digital artwork, with the NFT attached to the JPG file. It guarantees the originality, the traceability and the uniqueness of the digital artwork.  
Everydays – The First 5,000 Days is a digital collage consisting of 5,000 futuristic images. For 5,000 days, Beeple made one unique image a day, starting on May 1, 2007, to Jan 7, 2021.
But just who is Mike Winkelmann, aka Beeple?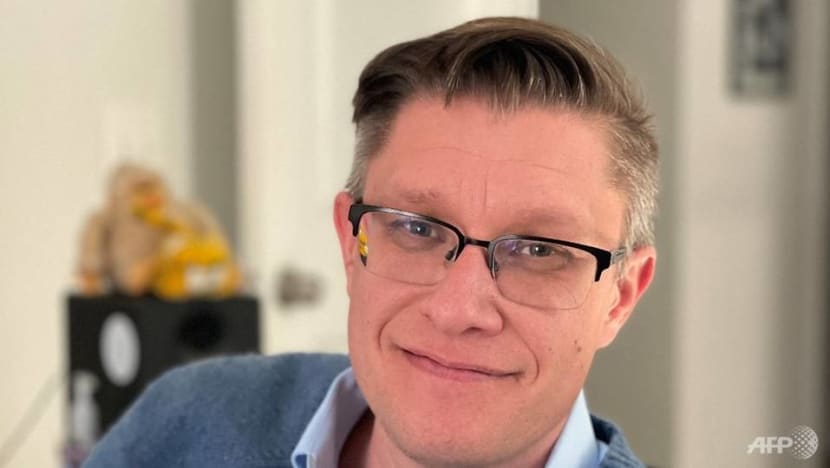 HE'S A WELL-KNOWN DIGITAL ARTIST
Winkelmann is a graphic designer and digital artist from the US. He is married to a schoolteacher and has two children.
Winkelmann "makes a variety of art crap across a variety of media", he wrote on his website. He shot to fame because of his Everydays project, where he created one digital artwork a day. Winkelmann shared every creation he made on an uninterrupted stream online via Tumblr, Facebook and more.
On his Instagram account, where he goes by the cheeky handle @beeple_crap, Winkelmann has amassed over 1.9 million followers.
HE HAS WORKED ON CONCERT VISUALS FOR JUSTIN BIEBER, ARIANA GRANDE AND MORE
Remember when Shakira walked through a wall of fire at the Super Bowl? That was Winkelmann's work. Aside from Shakira, Winkelmann has also created concert visuals for performing artists Ariana Grande, Justin Bieber, Nicki Minaj and more.
HE COLLABORATED WITH LOUIS VUITTON, NIKE AND COCA-COLA
The artist has also produced work for some of the biggest global brands, including Nike and Coca-Cola. In the fashion world, Winkelmann collaborated with Louis Vuitton for the house's 2019 Spring/Summer collection, where some of his futuristic landscapes were transposed onto the clothes.

At first, Winkelmann thought that the brand would pick some of his abstract work. "But then they picked a bunch of robots and stuff, so I was thinking, 'Hey, how are you going to put a robot on a women's US$2,000 shirt?' But, you, know, I don't know anything about fashion," he said in an interview with School of Motion. "I wear garbage clothes, so all of this was just so foreign to me."

HE'S NOW ONE OF THE WORLD'S MOST VALUABLE LIVING ARTISTS
Following the Christie's sale, Winkelmann has now cemented his position in the top three most valuable living artists in the world. He sits in third place, after renowned artists David Hockney and Jeff Koons.