The luxury customer is getting younger, so this bag maker is changing his DNA
London-based Singaporean handbag designer Ethan Koh is moving away from the exotic skins associated with his family and label Ethan K to focus on millennials.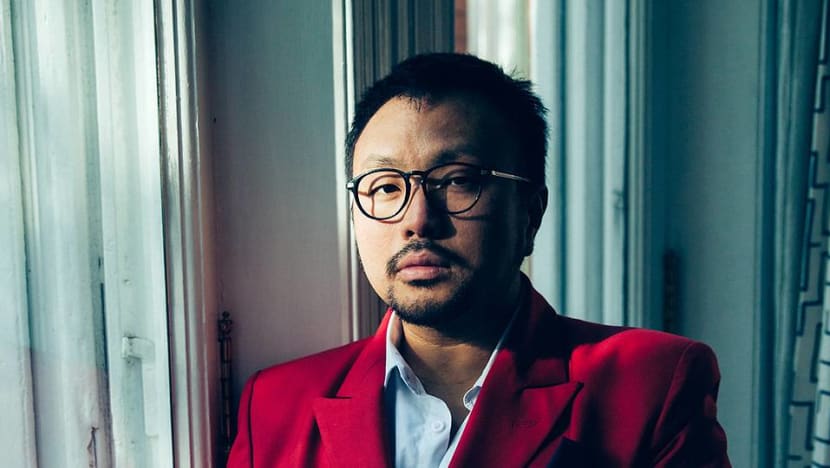 When handbag designer Ethan Koh visited the immersive multimedia exhibition Future World at Marina Bay Sands' ArtScience Museum, he knew it would be the ideal venue for the global launch of his much anticipated new collection, Mystical Landscapes.
But there was a catch: The museum does not typically host events within this gallery.

Featuring over 20 new bag designs inspired by the breathtaking surroundings he has experienced on his myriad travels, the 32-year-old designer felt the fantasy digital projections of nature within the space of the entire gallery would create the perfect dreamscape to complement this collection. 
Not one to let a little hiccup get in the way of fulfilling his creative vision, Koh engaged event planner extraordinaire Olga Iserlis to smooth the way. Needless to say, Koh got his dream venue and the Ethan K night at the museum played host to the toast of society.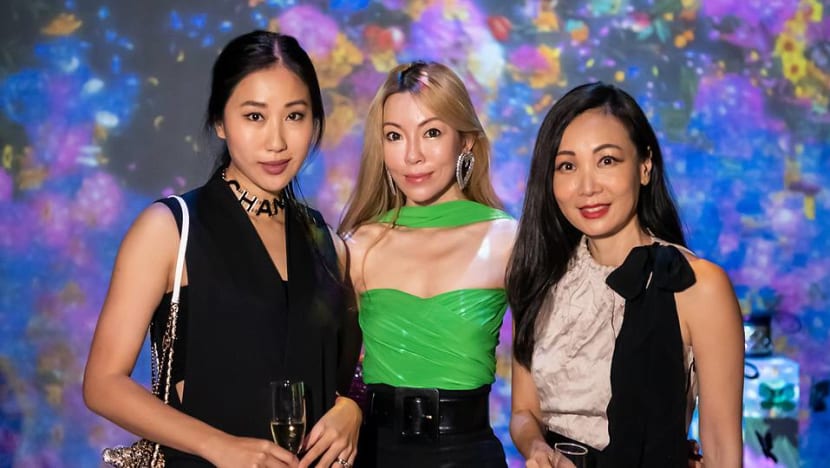 Koh's bags are stocked in some of the world's best stores, including Harrods in London, L'Eclaireur in Paris, Tsum in Moscow and Singapore's own Malmaison by Hourglass. One of the reasons this collection has been hotly anticipated is that it has been 18 months in the making – an unusually long time for a designer in today's fast fashion world.
But the Singapore-born, London-based designer is not one to rush his process.
"The terms 'luxury' and 'bespoke' are overused – I wouldn't call my brand that anymore."

"Ethan K is different from other luxury brands. I come up with collections only when I am ready," he said, dressed in a forest green brushed linen jacket and croc shoes of his own design at his launch party. 
"The terms 'luxury' and 'bespoke' are overused – I wouldn't call my brand that anymore. Instead, Ethan K is about joie de vivre and the creation of fantasy experiences," said the Central St Martins trained Koh.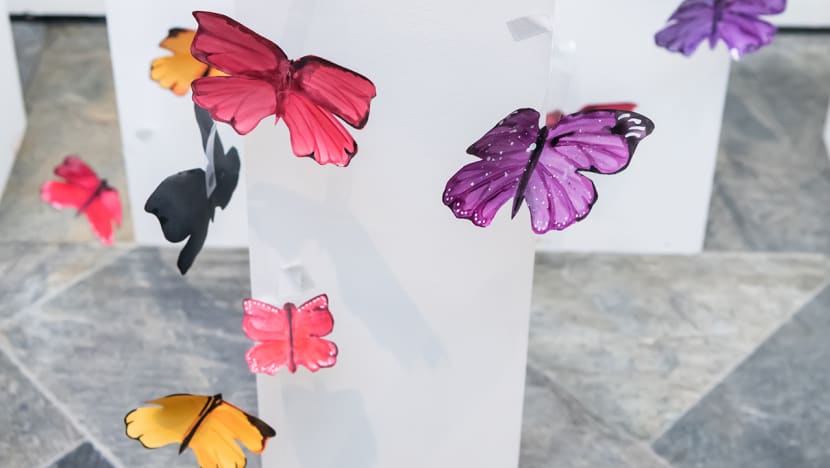 While he may chafe at being called a luxury designer, his signature handbags, made with crocodile skin, certainly embody all the elements of this term. Like a couturier, Koh personally consults with his clients to incorporate individual touches to their orders. He even creates one-of-a-kind designs for those with specific requests such as dog carriers and oversized bags. 
While he remains tight lipped about who these clients are specifically, his designs have been spotted on celebrities like Carina Lau and Hailey Bieber, as well as royalty like Sarah, Duchess of York, and her daughters, princesses Beatrice and Eugenie.
This may sound emblematic of old school elegance, but Koh certainly is not one to shy away from modern trends. In fact, he is happily leaning into the more relaxed and casual aesthetic that millennials have embraced. British socialite Hum Fleming was photographed carrying one of his designs while wearing a casual denim get-up.
"There is a change in the air – a new spirit of fashion. The luxury customer is getting younger," he said.
Koh designed Mystical Landscapes with this young clientele in mind, to stand apart from his other collections which typically feature classic silhouettes like minaudieres or totes. Here, he mixes materials such as crocodile with calfskin (and rattan, in one case) for a trendier look, and creates contemporary shapes such as a cuboid wristlet and bucket bags.
"Over the years, our DNA has been changing. We are not just an exotic skin brand but a more design-focused brand," said Koh. "Millennials want statement bags to complete their looks."
While it is likely that exotic skins will always be a hallmark of an Ethan K bag – his family runs Heng Long Leather, an exotic leather tannery that was acquired by LVMH Moet Hennessy Louis Vuitton in 2011 – he has no qualms using other materials in his designs. He even commissioned by a collector in Hong Kong to create a Duchess bag in regular leather for her daughter.
The Ethan K exclusivity, however, remains firmly in place. In fact, the brand produces just 1,200 pieces annually and does not intend to ramp up production anytime soon.
This does not mean Koh will be taking it easy any time soon. Over the past year, he has been selectively taking on collaborations with brands including Maison Assouline and the Ritz Paris to showcase his craftsmanship. He created a Niloticus crocodile book trunk for publishing house Maison Assouline's limited edition Lee Radziwill book series, and a bespoke collection for The Ritz Paris' concept store, inspired by the famous Ritz Blue hue.
"My business is built for the next 20 years."

Last year, he also launched a pop-up store designed by renowned interior designer Juan Pablo Molyneux called Space of Dreams at Galeries Lafayette in Paris. It ends its year-long run this month, but a new incarnation is set to pop up somewhere in Asia next, he revealed.
With a smile, Koh declined to give more details, preferring to let anticipation build, just like how his clients patiently wait for months to receive an order. This slow fashion formula has worked for him and he intends to keep it that way.
"My business ," he said, "is built for the next 20 years."