'A time of togetherness': What a quieter Hari Raya means for Singaporeans
Seeking forgiveness, taking family photos and giving back. Singapore entrepreneurs, celebrities and C-suites reflect on what this year's Hari Raya celebrations mean to them.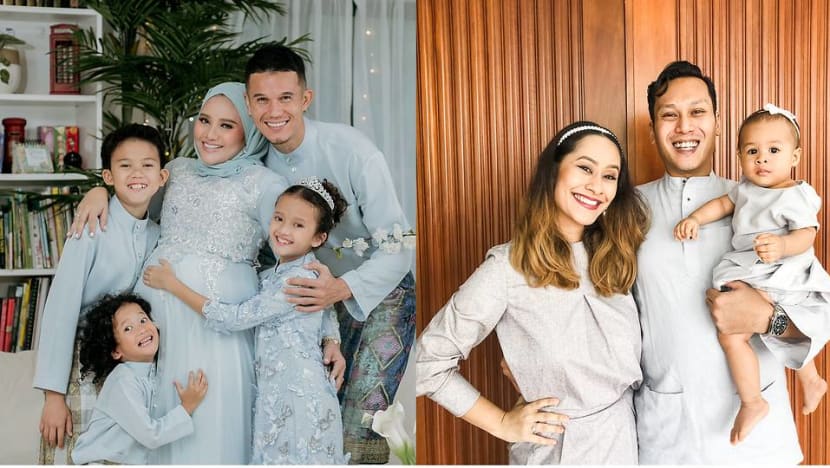 Last year, Muslims in Singapore celebrated Hari Raya while still in the Circuit Breaker period. House visits were not allowed, and celebrations were held safely and responsibly together with family members of the same household.
This year, while several Singaporeans that CNA Luxury spoke to described feeling disappointed that new restrictions are in place, there is a still a sense of excitement in the air. Although allowed only five visitors in one household per day, families will have (slightly) more freedom for celebrations to take place.
We ask Singapore entrepreneurs, celebrities and C-suites what this year's festivities mean to them, and what they're most looking forward to.
ADIL MUBARAK, VICE-PRESIDENT, OPERATIONS, REDDOORZ
Without fail, Hari Raya is highly anticipated by many as it is an opportunity for us to reconnect with extended family members and indulge in delicacies such as rendang, nasi mandi (an Arabic rice dish) and home-baked cookies.
Hari Raya is also the time where everyone in the family asks for forgiveness from each other. This act of seeking forgiveness extends beyond just celebration; it also fosters reconciliation and cultivates relationships between families and friends.
Hari Raya this year hit differently for us, as more restrictions and safety measures are in place. Similar to last year, my family and I will most likely greet our relatives online through video calls. Above all, I am grateful that both my parents are in Singapore and foresee myself spending the whole day with them – eating and relaxing at home.
Every year, I look forward to the food that my mother prepares such as harissa (an Arabic spicy sauce) and the family favourite lontong. The word "diet" is a forgotten word on the day of celebration!
The family will usually don the thawb, a traditional Arabic garment commonly used in West Asia, and this gives us a good opportunity to take a family picture together.
JUMAIYAH MAHATHIR, CEO & CO-FOUNDER, HALALFOODHUNT
Hari Raya is a time to wind down, and have a break from running our business. It is also a time for us to spend time with our loved ones and reconnect with reasons for why we work so hard every day. 
I'm looking forward to a quiet celebration (since my phone is usually noisy with work queries) with good food and a relaxing day of doing nothing. I am definitely also looking forward to spending some time away from the computer.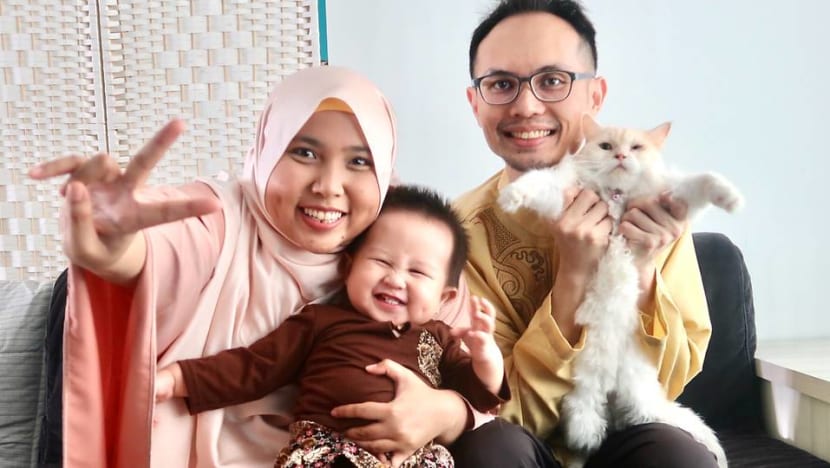 Since the restrictions limit us to only five visitors per day, quite a number of people will resort to having Zoom meet-ups instead. I'll do some of that, but mostly I'll take my time and meet my family face-to-face when the time permits. I'll probably be taking the opportunity to take quiet walks in the park too!
NORFASARIE, FOUNDER, SPA BY NORFASARIE & MOZA AESTHETICS
I come from a huge family. There's five of us, and I have three siblings. My husband also has three siblings himself. Usually on the first day of Hari Raya, we would all visit our parents first. Now, we will have to take turns on different days.
Despite the restrictions, the situation is still much better than last year as we are allowed to visit adhering to guidelines. I'm looking forward to visiting my aunts and uncles, as I didn't get to see them last year when we were busy getting our spa business back on its feet. We are still a family of five, but once the baby pops at the end of May, we won't be able to do any visiting at all!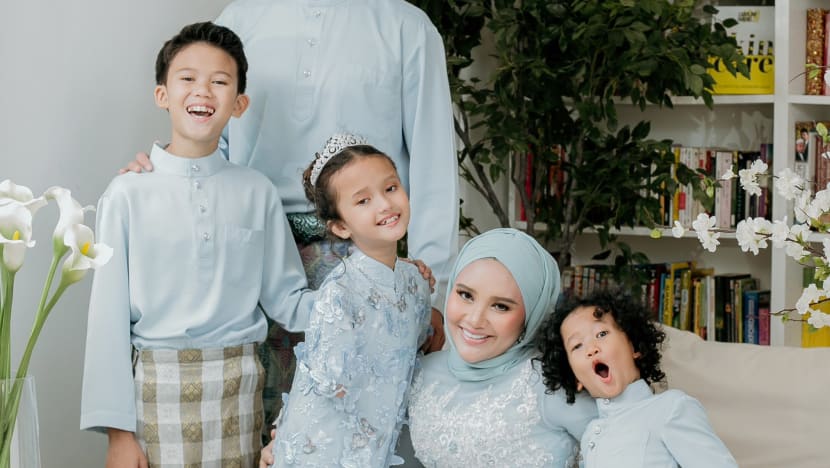 It's definitely a different Hari Raya from previous years. For the first time this year, I did not buy any new clothing for the family as we are going to repeat last year's outfits that we didn't get a chance to wear. I told my husband that this allows us to save money so that we can donate more to those who are badly affected by the pandemic.
Although the kids are disappointed that they won't get to see their cousins on the first day, I have told them that we can always visit them another day, or they can come over.
It's a quieter celebration, and I hope that everyone follows the guidelines and we will all have a peaceful Hari Raya.
NURUL HUSSAIN, FOUNDER, THE CODETTE PROJECT
This Hari Raya means taking stock of everything I am grateful for, and reflecting on how I want the rest of my year to be. It's hard to express how much we've lost as a community since the start of the pandemic. It isn't just losing a day or two of celebrations. It is about the time we have lost being unable to mark births, deaths, weddings, communal prayers, meals and the everyday connections we took for granted.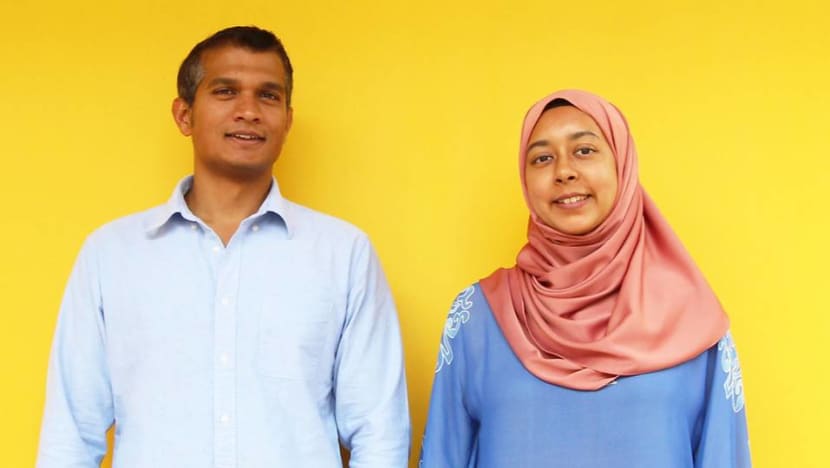 This year our migrant Muslim communities, especially our migrant brothers from India and Bangladesh, will be marking Hari Raya while living in fear for their loved ones at home. The #sgmuslims4migrantworkers zakat-eligible (almsgiving) fundraiser is something I've been looking forward to because it's a way for the community to redistribute wealth where it is most needed.
On Hari Raya morning, I'm looking forward to hearing the takbir, which signifies the end of Ramadan and the start of Hari Raya. I'll probably be at my parents', eating delicious food. It's unlikely that my husband and I will be one of the lucky five to visit my grandparents on the first day, so I'll call them instead. I'll also call my in-laws in India to catch up and ask them to stay safe.

I'll spend some time with my middle sister who's had her studies abroad disrupted by the current situation – which honestly has worked in my favour since I get to hang out with her all the time now, and call my youngest sister who is working as a doctor in Australia – and who hasn't been home since before the pandemic.
I'll try and figure out a schedule for the team from The Codette Project to come down to my house at some point during the month as well. It's always a good time when we're together, with lots of laughs, honesty, and good food!
NURUL RASHEED, ASSOCIATE DIRECTOR, ASIA PR WERKZ
Hari Raya has always been a time of togetherness with loved ones and an opportunity for us to further strengthen our ties. Even though this year will be another muted affair, I still look forward to celebrating it meaningfully in the comfort of home with my immediate family. Despite the tightening of measures, I am grateful that we are able to celebrate in a safe environment.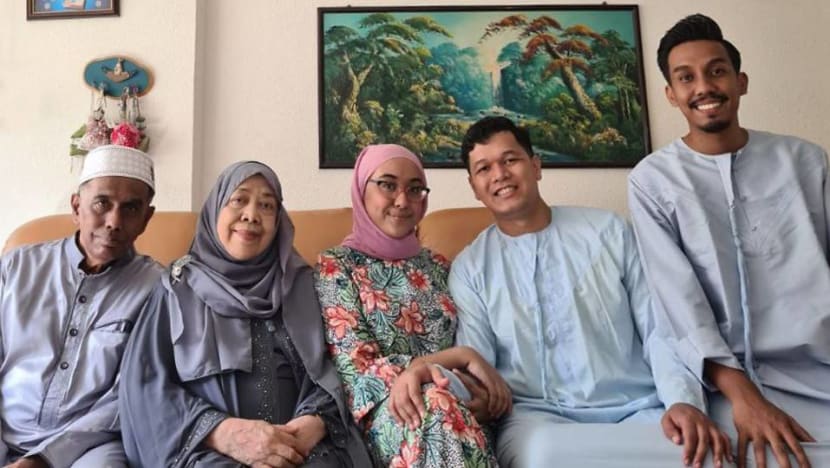 One of my favourite parts of Hari Raya is when we seek forgiveness from one another. It is a beautiful and humbling tradition as we start afresh after completing Ramadan. There is also nothing more shiok than to indulge in my mother's Raya dishes and all the yummy cookies!

SARAH BAGHARIB, FOUNDER, CRAZYCAT
This year's Hari Raya means that I get to spend it with my almost two-year-old daughter outside our home for the first time since she was born! The plan is to only visit my parents given the new restrictions of only five unique visitors per household a day and since we didn't get to do this last year, I'm excited for my daughter to at least experience Hari Raya visiting for the first time in her life.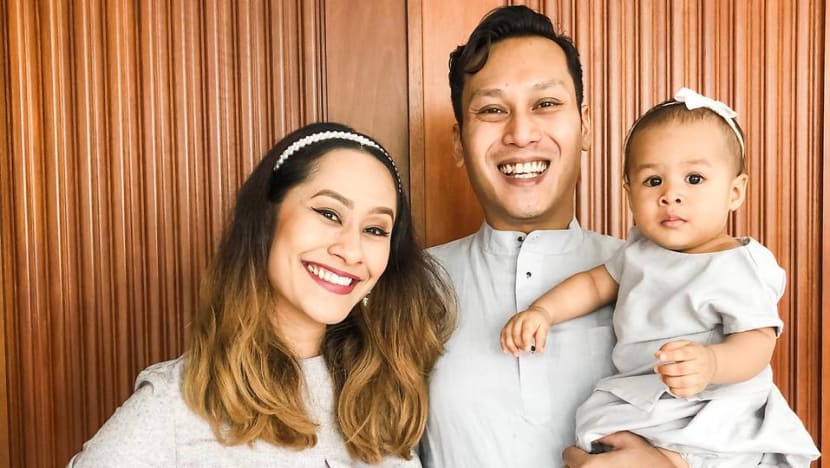 It also means that I'll get to take a break from what has been a really hectic period of juggling a full-time job and running my side business (Crazycat, a social movement that empowers everyday women) the past few weeks. It also means that like any other year, "COV-Eid"/ Circuit Breaker Hari Raya or not, I'll get to celebrate the blessed month of Syawal in the spirit of giving and forgiveness. 
I'm looking forward to stuffing my face with some really delicious home-cooked Raya meals (my mother-in-law is an amazing cook, and yes I'm trying to score extra brownie points here!) I'm also just really looking forward to spending time with my parents and siblings especially since we didn't get to do that last year.