SINGAPORE: A 48-year-old man was arrested on Saturday (Jan 22) after his two 11-year-old sons were found dead near a playground in Upper Bukit Timah. 
The police said they received a call for assistance from a man at about 6.25pm on Friday.
"When police officers arrived at the scene, the man's two 11-year-old sons were found lying motionless in the vicinity of the playground and were pronounced dead at scene by a paramedic," they added.
The police said in a statement late on Saturday night that they followed up on "all possible leads" and conducted investigations, which eventually led to the arrest of the man.
The man will be charged in court on Monday with murder. The offence of murder carries the death penalty.
Investigations are ongoing, the police added. 
POLICE AND SOLDIERS IN THE AREA
Taxi drivers were alerted on Friday night to be on the lookout for a man of "unknown race" last seen at 3pm in the area. The message sent out to drivers, which the police have confirmed as authentic, described the man as "tan looking" and aged 30 to 40 years old, clad in a grey shirt with sports shoes.
The police did not respond to queries from CNA regarding when this alert was first issued.
Residents in the neighbourhood told CNA on Saturday that the entire area was cordoned off last night with heavy police presence.
Describing the scene, a 57-year-old resident who wanted to be identified as Mr Raj said "police, vans and soldiers with red berets … were encircling the forest" near the playground on Friday evening.
"I was telling myself perhaps this is an exercise or something," he said. "I didn't know what was happening, but police were all over the place."
One 68-year-old resident, who declined to be named, added that a floodlight, fire engine and even the police's K-9 unit had been deployed. The contingents only wound down operations past midnight, he added.
Residents also said that they saw a bright orange car being towed away that night - one they had never seen in the neighbourhood before.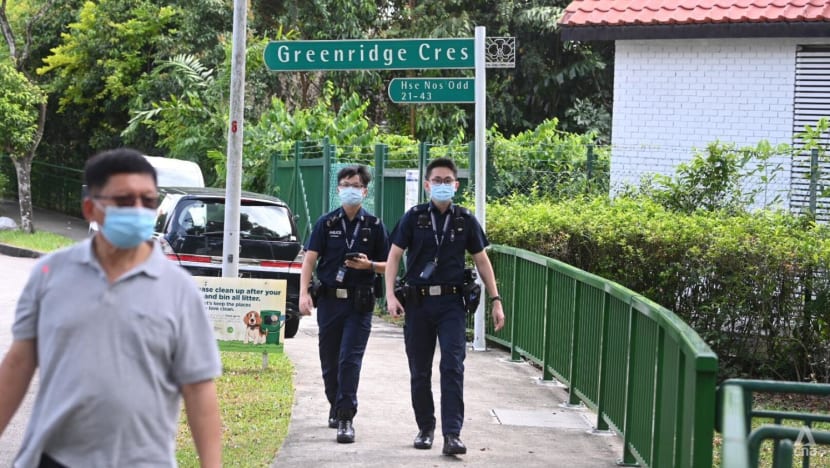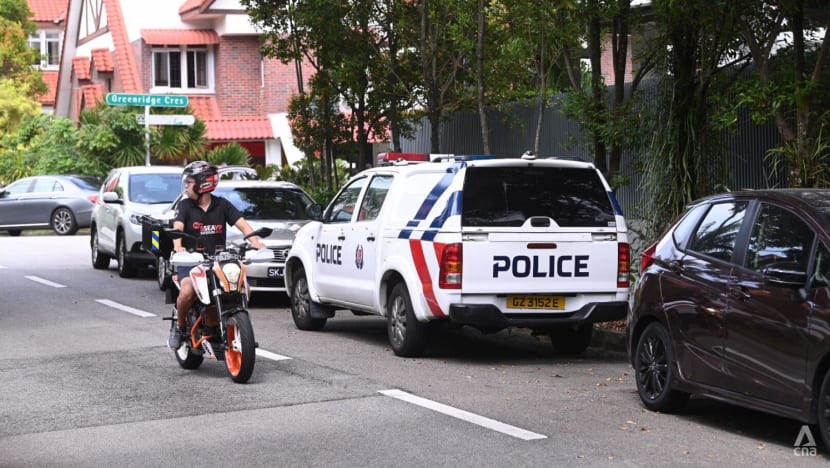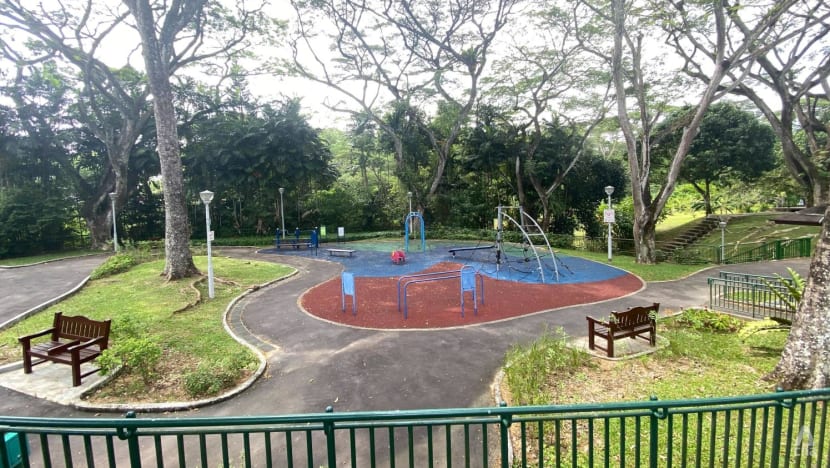 Those CNA spoke to added that they did not know if the two siblings also lived in the estate.
But one resident, Mr Yim, said: "My helper heard some distress call - somebody asking for help … and it (apparently) sounded like a lady.
"After two shouts, everything was quiet. It didn't alarm her because there are usually a lot of children and adults playing in the park."
"Of course, 15 minutes later, the police came knocking."
"THEY JUST WANT TO HAVE PEACE"
The next day, police went around interviewing those in the estate, asking for footage from car cameras or closed-circuit television cameras from homes, said residents.
While it was not clear where the childrens' bodies were found, CNA spotted plainclothes police officers walking along the canal and looking into it on Saturday afternoon. Residents also said they saw authorities throwing sponge-like cushions into the canal which was about 2m wide. 
At about 4.20pm, a group of people were seen offering prayers next to the canal.
One of the members of the party, Mr Fong of Singapore Yin Feng Shui Funeral Services, later told media that the group comprised the sister of the deceased, as well as family friends. 
"They just want to have peace," he said.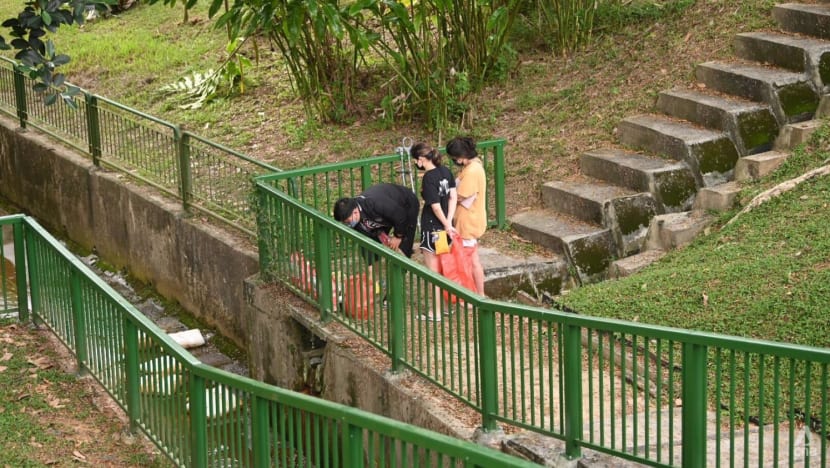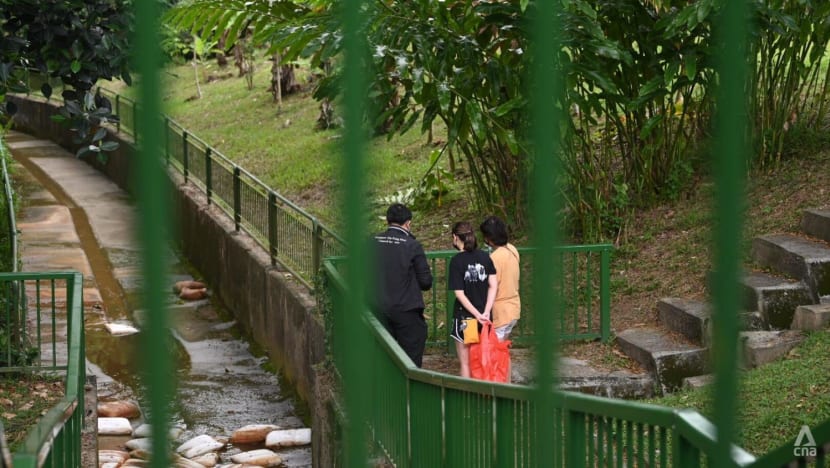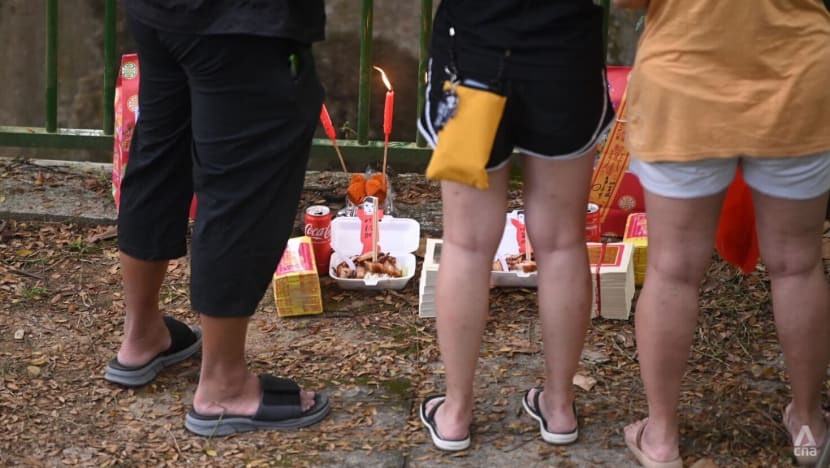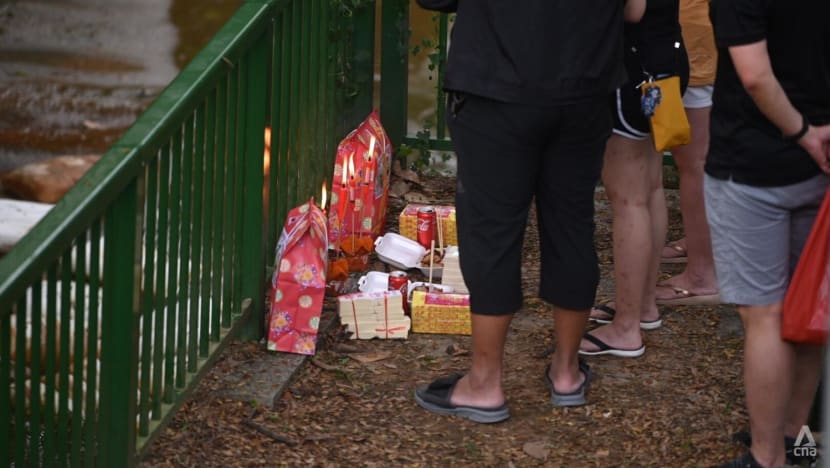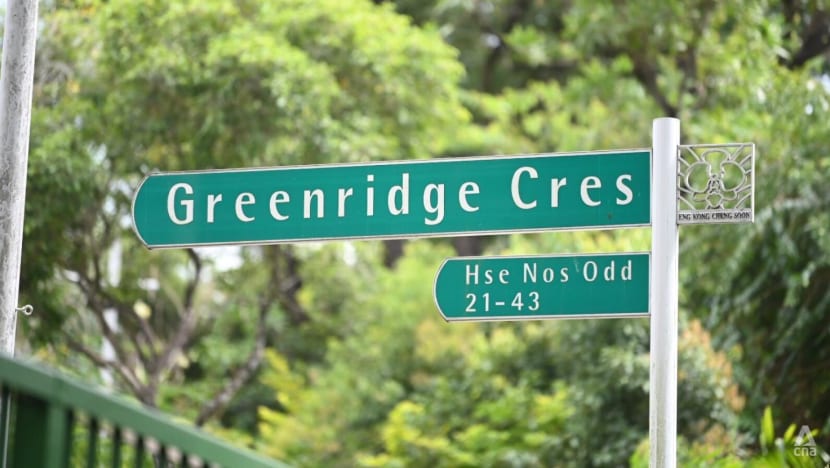 REFRAIN FROM SPECULATION
Ms Sim Ann, Member of Parliament for Holland-Bukit Timah GRC, called on the public to refrain from speculation while investigations are ongoing.
"This is a grave tragedy, and unthinkable especially to anyone who is a parent," said Ms Sim.
"I know the news is deeply shocking and upsetting to our community. The police are investigating. I advise our residents to await official information from the police, and seek the kind cooperation of members of the public in refraining from speculation," she said in a Facebook post. 
 
"Our thoughts and prayers are with the family of the children who have lost their lives so tragically."