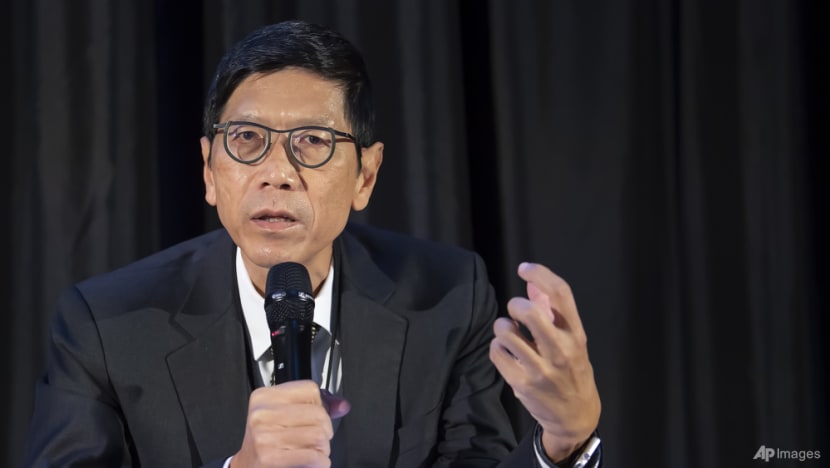 SINGAPORE: Professor Tan Chorh Chuan, the chief health scientist at the Ministry of Health (MOH), heads this year's list of National Day Award recipients. 
Prof Tan, who is also executive director of the Health Ministry's office for healthcare transformation, was awarded the Distinguished Service Order (Darjah Utama Bakti Cemerlang).   
He was the president of the National University of Singapore (NUS) from 2008 to 2017, and he helped to establish the Duke-NUS Medical School in 2005.   
Prof Tan was also appointed to the Expert Committee on COVID-19 Vaccination, which advises and assesses the efficacy and safety of COVID-19 vaccines in Singapore.   
More than 6,200 people were conferred National Day Awards this year.   
Former diplomat Gopinath Pillai and chairman of the Public Service Commission Lee Tzu Yang also received the Distinguished Service Order alongside Prof Tan.   
Mr Pillai was an ambassador-at-large with the Ministry of Foreign Affairs (MFA) from 2000 to 2021 and is also the former chairman of the Indian Heritage Centre Advisory Board.  
He is currently a senior adviser with the NUS Institute of South Asian Studies. During his time as a diplomat, he was appointed as Singapore's non-resident ambassador to Iran and later served as Singapore's High Commissioner to Pakistan.   
Mr Lee became chairman of the Public Service Commission in 2018, after he retired as chairman of Shell in Singapore in 2014.   
He sits on the board of trustees at the Singapore University of Technology and Design (SUTD) as its chairman and also chairs the board of directors at The Esplanade.   
Four individuals received a Meritorious Service Medal at the National Day Awards, including MOH's permanent secretary Chan Yeng Kit as well as chairman of SMRT Corporation Seah Moon Ming.   
Founder of technology company James Dyson was one of the four individuals awarded the Public Service Star (Distinguished Friends of Singapore).   
A full list of the
2022 National Day Award recipients
is available on the Prime Minister's Office website.