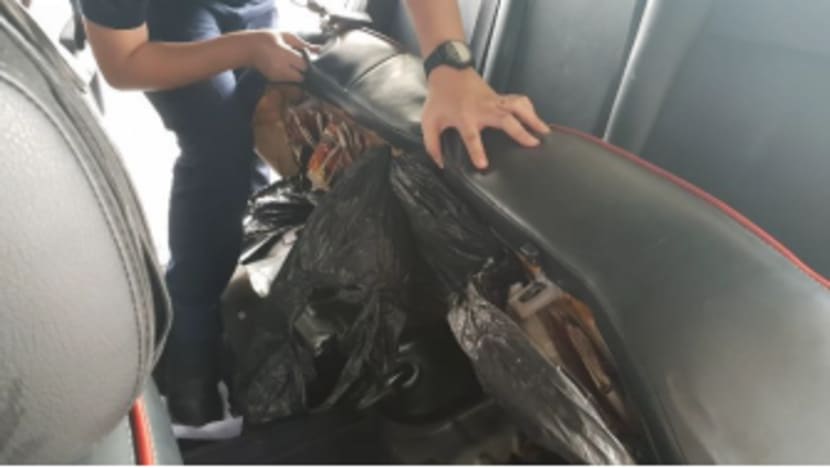 SINGAPORE: Thousands of sachets of chewing tobacco were found in a Malaysia-registered car at Woodlands Checkpoint on National Day, the Immigration and Checkpoints Authority (ICA) said in a Facebook post on Friday (Aug 10).
Officers detected 4,510 sachets hidden in various parts of the car - the back seat, rear bumper, skirting, spare tyre and side panels, ICA wrote. 
The vehicle was driven by a 25-year-old Malaysian and the case has been referred to the Health Sciences Authority, ICA added.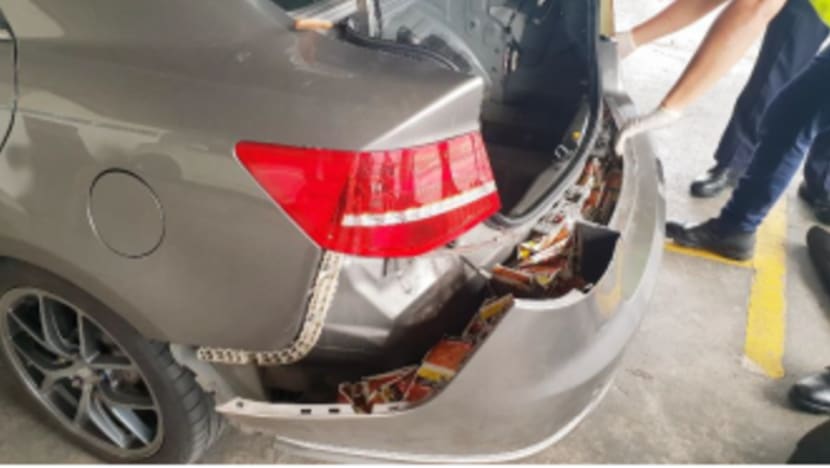 "Our borders are our first line of defence in safeguarding Singapore's security," ICA said.
"The ICA will continue to conduct security checks on passengers and vehicles at the checkpoints to prevent attempts to smuggle in undesirable persons, drugs, weapons, explosives and other contrabands."