SINGAPORE: On closed-circuit television (CCTV) footage, a masked man in dark clothes scurries across an empty road.
He then disappears into the corner of the frame, before being spotted scuttling down a narrow street.
He wouldn't have known it then, but he was less than 17 hours away from being arrested by the police, for assaulting a 92-year-old man and robbing him of S$1,200 earlier that morning.
Footage from police cameras showed him walking from a certain estate towards Jalan Enam, where the robbery happened. Cameras then caught him heading back in the same direction where he came from.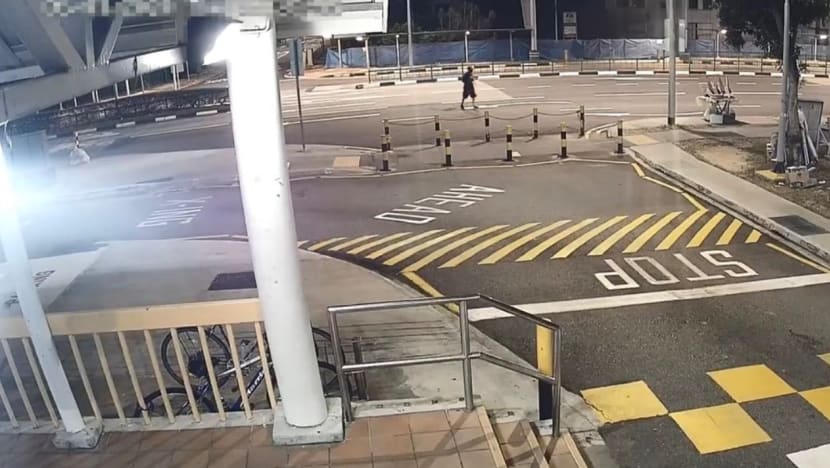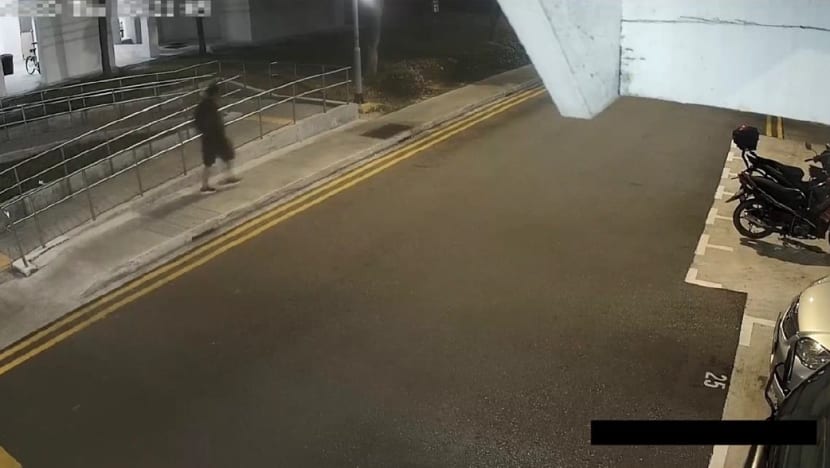 "Based on that, we basically combed limitless numbers of cameras around the estate until we found the suspect," said Inspector Zaidi Salim, an investigation officer from the Bedok Police Division, as he recounted the incident from March 2020.
The culprit was eventually seen walking up a staircase to the second floor of a public housing block in Cassia Crescent.
The 51-year-old man was eventually sentenced to six years in jail.
MORE THAN 5,000 CASES SOLVED SINCE 2012
The case is among the more than 5,000 that have been solved with the help of police cameras since they were introduced islandwide in 2012, said the police in a news release on Sunday (Oct 10).
To date, more than 90,000 "PolCams" have been deployed at public housing blocks, multi-storey carparks, neighbourhood centres and town centres. Police said they have "proven to be an invaluable source of investigative leads".
The goal is to install more than 200,000 such cameras by 2030.
Inspector Zaidi, who has been an investigation officer for over a decade, said: "Back then (in the past), during our investigation, we had nothing other than victims and witnesses to rely on, so it was quite difficult for us.
"Right now, we have general footage to pinpoint the person, to identify the person and also confirm that he's there. And even his demeanour and actions can help us in our investigations," he said.
His colleague, Inspector Tan Wan Ting, added that the growing scope of coverage over the years has helped.
"Instead of maybe six years ago, we only had certain locations that we were focusing on, … (now) it really eases our workload in a way, as we can have better coverage to see where the suspect goes to after the offence."
She added that with improving technology, the images are getting even clearer, and that has helped with identifying suspects.
Video analytics technology, which allows officers to comb through footage more easily, is also "continuously refined", said the authorities.
But the inspectors stressed that while the cameras can help crack cases, they are just "one of the many" investigative tools used.
"It still boils down to gathering evidence, boils down to good interviewing skills with the suspect, witnesses, and even victims so that we can piece together a coherent account of incidents to determine the motivations for committing a crime," said Inspector Tan.
DETERRING CRIMES
Apart from solving cases, the cameras also deter physical crimes, said the police.
For instance, unlicensed moneylending (UML)-related harassment cases involving damage to property, housebreaking and motor vehicle thefts.
Last year, there were 561 cases of UML-related harassment cases involving damage to property at Housing Board (HDB) estates – a 67.9 per cent fall from 1,745 cases seen in 2015.
For housebreaking at HDB estates, cases more than halved - from 74 in 2015 to 32 in 2020.
Motor vehicle thefts at carparks fell by 82.1 per cent, from 251 to 45 over the same period.
As for theft from motor vehicles at carparks, cases went down by 65.4 per cent, from 690 to 239.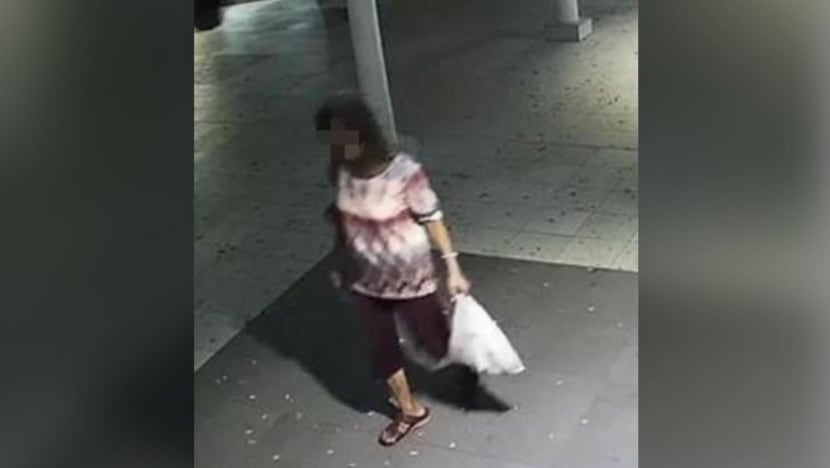 FINDING MISSING PEOPLE
Police cameras have also helped locate missing persons.
For example, in April 2020, at around 10.50pm, the police received a report from a woman that her mother with dementia had gone missing.
An image of the missing person, in her "last-seen attire" of a patterned top, purple pants and sandals, was captured by cameras at the lift lobby of her flat in the north-eastern part of Singapore. This was where she was last seen, slightly before noon.
"Based on the missing person's build and attire, the police trawled through the cameras in the vicinity to trace her steps," said the police.
At the same time, video analytics alerted the police of possible matches of people with similar attire.
Soon, there was a match - in the eastern part of Singapore.
"Police resources were dispatched to the location and officers managed to locate her and bring her into safe custody at about 1.25am, within three hours of the report being lodged," said the authorities.
DISPATCHING APPROPRIATE RESOURCES
The cameras also give police a better understanding of ongoing incidents, which then determines the manpower to be dispatched to the scene, said Deputy Assistant Commissioner of Police (DAC) Kenneth Nge from the operation systems division.
He added that the live footage can help them establish who the perpetrators are, and what action should be taken upon arrival.
"Last time … when the officers arrive at the scene, they typically have to establish who are the witnesses and the witnesses tell them who are the (suspects).
"This is how the cameras actually can help us and what we know of the situation, even sometimes before we arrive."
CONCERNS ABOUT PRIVACY
Responding to questions over issues of privacy, DAC Nge said that in deploying the cameras, police have "always (sought) to address the broader interests of public safety and security, while respecting the privacy of private spaces".
Hence, police cameras are deployed at locations "which only cover public spaces within their field of view", he said.
He added that there are strict data protection safeguards and controls on the storage, access and use of the footage.
"The footage is securely stored, and only authorised persons are allowed to assess them for official purpose. Any person found assessing them for unauthorised purposes will be severely dealt with."