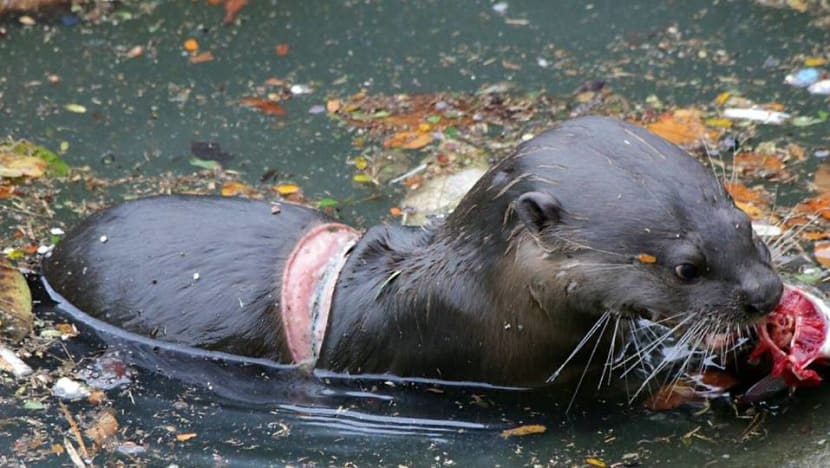 SINGAPORE: An injured otter with a deep cut on its back was found swimming in a canal in Pasir Ris Park on Monday (Oct 30) by a park visitor.
Photos posted by Mr Abel Yeo in OtterWatch, a Facebook group for otter enthusiasts, show a pink wound running across the young pup's back and down its sides. 
Mr Yeo described the wound as "deep" but said that it "did not seem infected".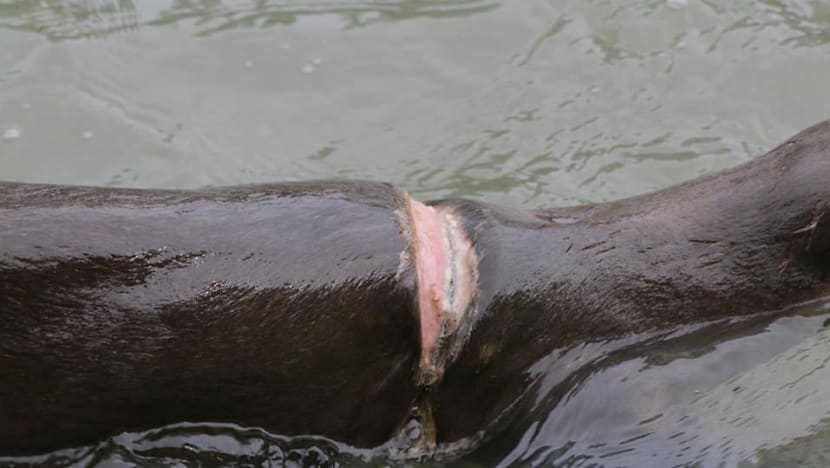 It is believed that a thick wire had got entangled around the otter's body, according to the Animal Concerns Research and Education Society (ACRES).
"The wire got embedded in the skin of the otter. We are not sure how this happened," Kalai Vanan, deputy chief executive of ACRES told Channel NewsAsia.
Despite the injury, Mr Yeo said that the otter was swimming and eating well. 
However, Mr Yeo felt that the otter needs help soon as he had already learned about the injured pup a week ago through OtterWatch.
"I did feel sad seeing the otter and I was hoping that something could be done and thought that immediate action needed to be taken," Mr Yeo told Channel NewsAsia, adding that he contacted OtterWatch and the National Parks Board immediately.
ACRES said that they were alerted to the injured otter about a week ago. Since then, ACRES has been looking into rescue methods to find the pup for a closer inspection and to hand it over to Wildlife Reserves Singapore for treatment.
With new information from Mr Yeo, OtterWatch and ACRES are now on the look out for the hurt animal.
Foul play has not been ruled out yet, according to ACRES. 
"We are aware of illegal poaching activities where poachers leave noose snares and other traps to trap wild animals like wild boars and monitor lizards so we can't rule out foul play yet," said Mr Kalai.
While injured otters are rare in Singapore, adapting to the urban environment can pose a threat to the otters, especially as they deal with fishing lines from illegal fishing, illegal traps and snares, added Mr Kalai.
Members of the public are urged to take a photo, note the location and forward the information to OtterWatch or ACRES if they spot an injured otter.