How inspections at night unravelled a S$1.25 million subletting scheme on Airbnb and HomeAway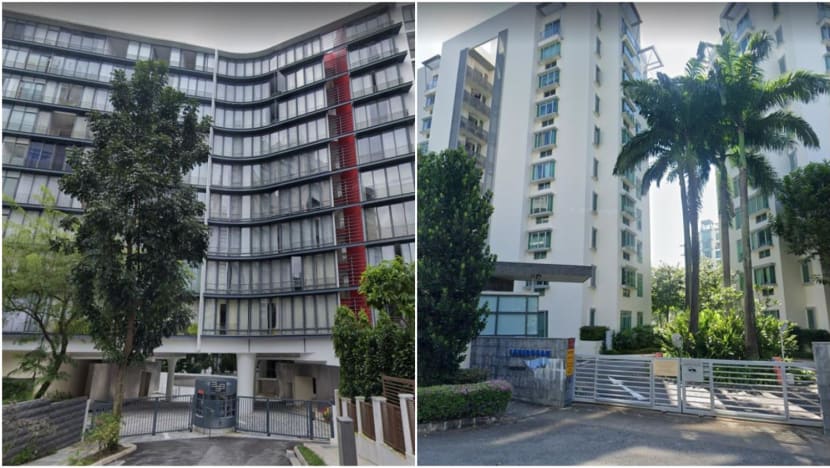 SINGAPORE: Inspections at night at rented properties in the heart of Singapore helped unravel a former real estate agent's scheme to sublet homes for short-term accommodation.
Simon Chan Chai Wan, 57, was fined about S$1.16 million on Monday (May 30) for providing such accommodation on platforms such as Airbnb and HomeAway.
His girlfriend Zhao Jing, 43, was fined S$84,000 for helping him in the scheme by renting two properties and managing the online accounts.
The fine given to Chan was the largest amount handed out to a person in Singapore for such offences, the Urban Redevelopment Authority (URA) said on Monday.
Chan rented out 14 properties – two under Zhao and the remaining under companies HTM Solutions, HTM Management and SNS Infotech Global – between Jun 30, 2017 and July 2018.
They were directors of HTM Solutions and HTM Management for certain periods between 2016 and 2018, and Chan was also the former director of SNS Infotech Global.
Chan chose properties in the central areas of Singapore – River Valley and Orchard Road – as well as Keppel Bay, Tanjong Pagar and Telok Ayer.
The properties were rented for several months to a year and Chan paid between S$3,700 to S$4,200 per month to the property owners.
But at no time did either Chan or Zhao tell the owners they were being sublet for short-term accommodation.
Under URA regulations, all private residential properties rented out for accommodation purposes must have a minimum stay duration of three consecutive months.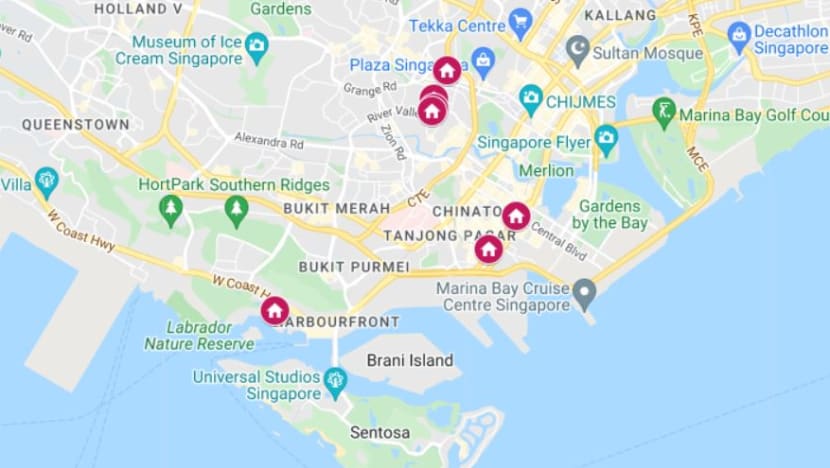 INSPECTIONS AT NIGHT
Court documents show that Certis officers first inspected a unit at a condominium in River Valley, Residences @ 338A, on Dec 5, 2017 at 7.37pm.
An Indonesian man was found staying in the unit with his family for a period of seven nights, for which they paid rent of A$2,680.97 (S$2,640). He told officers they had secured the short-term accommodation from Chan by making a booking on the Airbnb platform.
Officers followed up with more inspections at night from April 2018 to June 2018.
In April that year, they visited two units at 10 Anson Road, International Plaza, knocking on the doors at about 10pm.
On Apr 26, 2018, officers found an Australian man with his family, paying A$811.27 (S$799) for a two-night stay. He had booked the unit from Chan on the Airbnb platform, court documents showed.
Investigations later revealed Chan had used HTM Solutions to enter a tenancy agreement with the unit's owner, agreeing to a 12-month lease, with rent payable at S$4,200 per month.
Acting as Zhao's agent, he told the owner that Zhao and her child would be occupants of the unit, but they never had the intention of staying there.
The next day, officers visited another unit in International Plaza, where they found an American man staying there with his wife for three nights. They had also rented the unit from Chan on the Airbnb platform.
MORE INSPECTIONS IN MAY AND JUNE 2018
Officers found other units in May and June that year.
At around 10.15pm on May 18, 2018, they visited a unit at Centrepoint Apartments in Orchard Road. They found a man and his family in the unit, who said they had rented the property from Chan via Airbnb for two nights, paying S$442.78.
Officers then visited a unit at Robinson Suites twice – on May 23 and Jun 2, 2018 – at around 9.15pm each time.
On the first occasion, a woman told officers she was in Singapore for a holiday with her family and confirmed their host was Chan.
The following week, officers inspected the same unit and found a man who was staying with his family for five nights, also confirming that their host was Chan.
Similar inspections at night at units in Caribbean at Keppel Bay condominium and back at Residences at 338A in June found similar infractions.
In total, officers made eight visits to Chan's properties, each time finding people on short-term stays.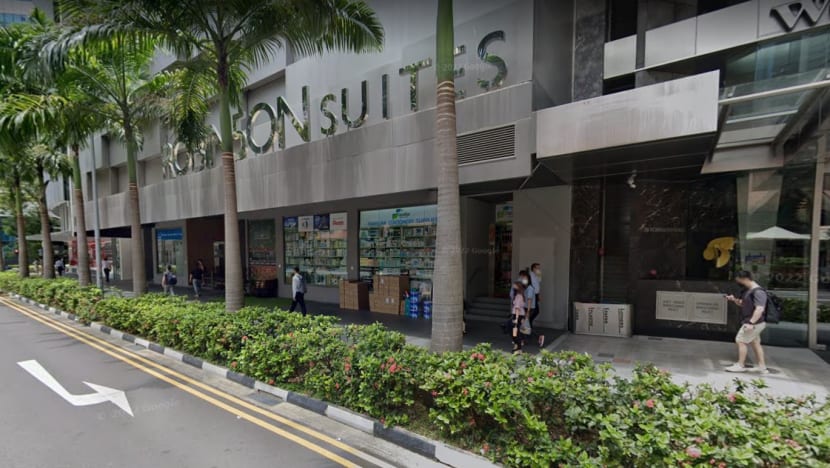 "SUBSTANTIAL" REVENUE
Between Jun 30, 2017 and July 2018, Chan obtained a total revenue of S$1,254,907.78. Within the first month, he had received more than S$130,000 from subletting the units.
From July 2017 to the end of that year, he made more than S$670,000 in revenue, and from January 2018 to July 2018, he received nearly $585,000 in revenue.
He paid Zhao a monthly salary of S$4,000 for helping him in the scheme.
Chan was "motivated solely for profit" and the provision from the short-term accommodation provided him with a regular source of income, the URA prosecutor said.
"The criminal business model in this case was fairly sophisticated," and the offences were perpetrated over a sustained period of time, the prosecution added.
It became a "self-funding model with high returns", they said.
"Property owners should also exercise due diligence to ensure that their properties are not used by their tenants for unauthorised purposes," said URA.
"Unauthorised short-term accommodation with frequent turnover of transient guests not only changes the residential character of a property, but also causes dis-amenities to neighbouring residents.
"URA will continue to take strong enforcement actions against short-term accommodation offenders, including property owners, tenants, agents and anyone found to have assisted in such illicit activities, in order to safeguard the interest of the community."
In response to CNA's queries, Ms Mich Goh, Airbnb's head of public policy for Southeast Asia, India, Hong Kong and Taiwan, said the company introduced a policy last year which requires hosts in Singapore to provide their licence numbers or confirm authorisations to continue hosting.
Listings that do not set a minimum required stay length of at least three months or are not updated with licence numbers or confirmation of relevant authorisations are no longer allowed to be listed on the platform in Singapore, said Ms Goh.
A "majority" of the listings complied with the new policy, she added.