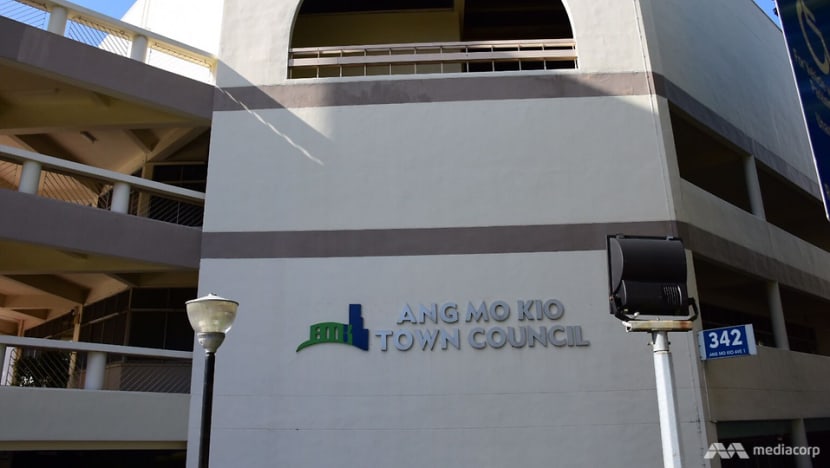 SINGAPORE: The defence in the corruption trial involving a former Ang Mo Kio Town Council (AMKTC) general manager on Monday (Nov 19) questioned the prosecution's prime witness on why he complied with instructions, even though he spotted "dangerous" signs that hinted of bribery.
The witness, Mr Tay Eng Chuan, was a director and shareholder of 19-NS2 Enterprise, a company that did repair and redecoration works for town councils, including AMKTC.
The company belongs to Chia Sin Lan, who is accused of bribing former AMKTC general manager Victor Wong Chee Meng in return for contracts.
Mr Tay had told the court during previous hearings that he felt it was "dangerous" when a car belonging to Chia's other company, 19-ANC Enterprise, was sold to Wong at a price lower than what he felt was the market price.
This "discount" of S$13,500 was one of many bribes that Chia gave to Wong in return for contracts with AMKTC, the prosecution alleged.
Chia's lawyer, Mr Michael Loh, pointed out in his cross-examination of Mr Tay on Monday that this contradicts Mr Tay's own evidence.
Mr Tay had said that Chia and Wong first met each other in February 2015 at a Chinese New Year dinner, but the sale of the car occurred in 2014.
Mr Tay did not have a direct answer.
WITNESS QUESTIONED ON ALLEGED REMITTANCE TO WONG'S MISTRESS
Mr Loh also questioned Mr Tay on an alleged remittance of S$20,000 in 2015 meant for Wong's China mistress Xu Hongmei.
He asked Mr Tay if he had told Chia that this was also "dangerous". Mr Tay said he did, confirming that he had withdrawn funds from his own account as Chia had instructed him to do so. 
He usually used funds from a ledger containing cash records related to 19-NS2's proceeds, but at this time there was not enough money left to cover the alleged S$20,000 meant for Ms Xu's home renovations, said Mr Tay.
Mr Loh said S$20,000 was a large sum of money. "And because it's such a large sum of money, the element of danger would be much larger, wouldn't it?" he asked.
"Yes," Mr Tay replied.
Mr Loh added that he would be dragged into it if Chia was investigated, since the money was from Mr Tay's personal account.
"Before I issued the cheque, I informed Chia that doing so is very dangerous," Mr Tay said. "Chia replied - what are you afraid of, this money is not remitted directly to the mistress, but through (Chia's supplier) David Gan. They will not be able to find out."
"It would have been the safest for you not to be involved, correct," Mr Loh asked.
"Since he had already said to do it, I cannot reject him, instead I advised him," Mr Tay explained. "As to involvement, usually the management will be dealt with by him while some of the matters I only got to know of after it is settled."
He added that this was also "because of my trust in him" and stated that "this is the Chinese way of doing business".
When asked if he told Chia not to go to karaoke lounges with Wong, Mr Tay said: "Mr Loh, he (Chia) is older than I am."
Mr Tay added that he had done all he could by warning Chia that it was dangerous to be seen at a karaoke lounge with the general manager of a town council, as the Corrupt Practices Investigation Bureau may spot them together while investigating other cases.

The trial continues on Thursday.