SINGAPORE: Demand for antigen rapid test (ART) kits has risen in the past week, and more stocks are expected to arrive in stores soon, retailers said.
ART kits have run out of stock in some stores. In response to CNA's queries, three retailers – FairPrice, Guardian and Watsons – said they are working with suppliers to ensure a steady supply of ART kits. 
"Demand for ART kits has been elevated in the past week," said a FairPrice spokesperson on Wednesday (Feb 9). 
This could be due to the "heightened number" of COVID-19 cases and "public awareness" on regular testing, the spokesperson added.
Singapore has seen a surge in the number of COVID-19 cases, with 13,011 infections reported on Tuesday – the third time in a week that the daily caseload has hit five figures. 
"Stocks in our stores remain available with more expected to arrive in the next two weeks. We continue to work closely with our suppliers to meet the needs of customers," said the FairPrice spokesperson.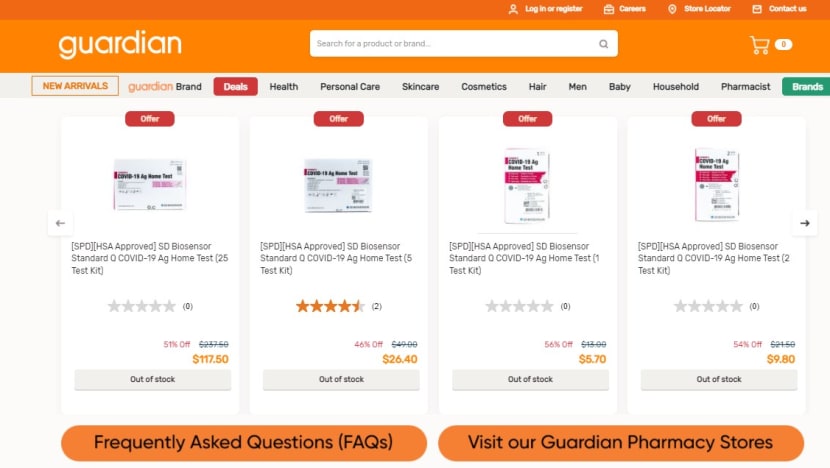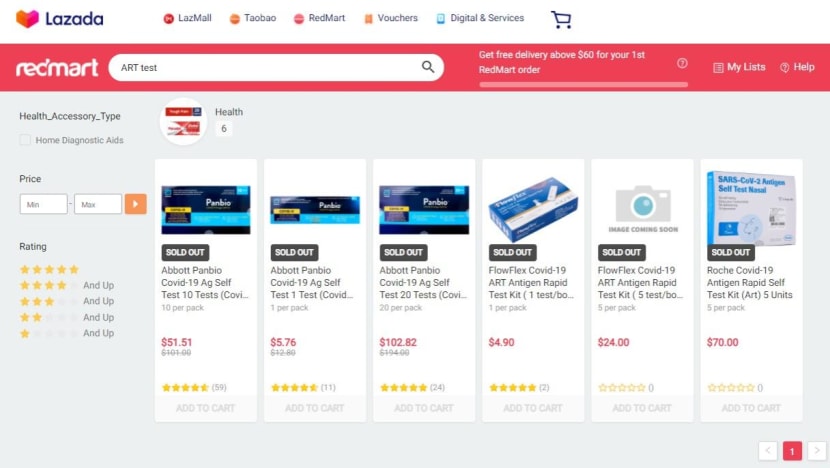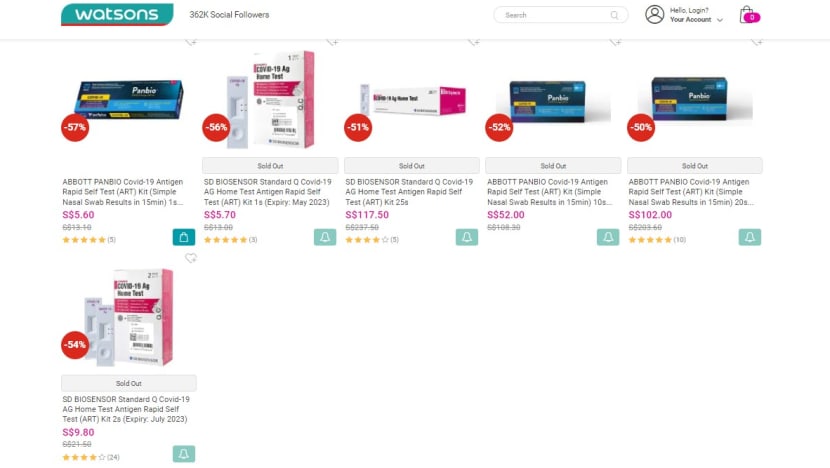 At Guardian, demand for ART kits has doubled since mid-January, "significantly higher" than in November and December, a DFI Retail Group spokesperson told CNA. 
More people returning to offices and Chinese New Year festivities could be behind the surge in demand, the spokesperson added. 
"We have also seen an increase in demand in the past week as more consumers are taking extra precautions and conducting self-tests before their Chinese New Year visitations," said the DFI spokesperson.
While Guardian has "sufficient supplies", the retailer is "ordering more and working with our suppliers to ensure a steady supply of ART kits". 
Watsons told CNA on Wednesday that stocks are "snapped up fast upon hitting the stores". 
"In anticipation of more demand of ART kits with the current situation, we have placed orders for more supplies of the ART kits," the retailer said, adding that it was monitoring "the trend closely".
The Ministry of Health (MOH) is monitoring the trajectory of the transmission wave closely, Health Minister Ong Ye Kung said in a speech on Tuesday. 
It is "possible" to live with the Omicron variant, as the number of cases with severe outcomes remains low despite the surge in cases, he added.
The wave could rise sharply and come crashing down in a few weeks such as in South Africa and Australia, or it could remain moderately high for slightly longer like in the Netherlands or Denmark, he said.