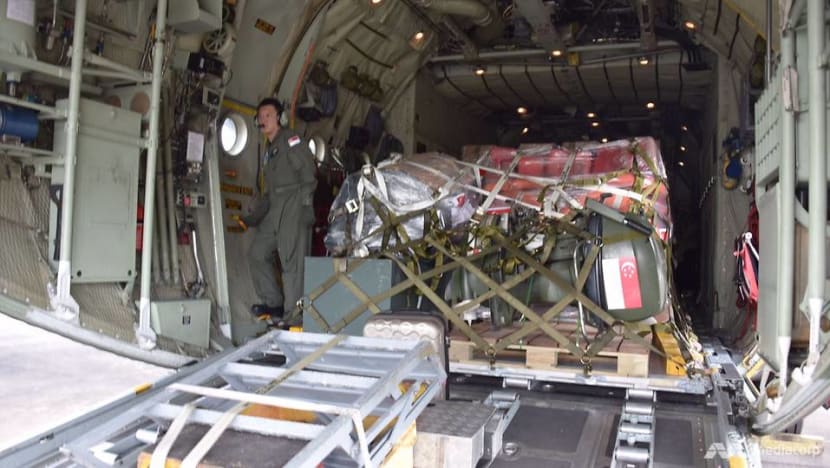 SINGAPORE: ASEAN must sharpen its disaster management policies amid the threat of natural calamities, said Singapore's Home Affairs and Law Minister K Shanmugam on Friday (Aug 17). 
Speaking at the 4th ASEAN Strategic Policy Dialogue on Disaster Management, Mr Shanmugam said more needs to be done to include various sectors in the recovery process after a disaster. 
"The social welfare sector can provide social protection and counselling for the elderly, the disabled community, youths and people who are affected deeply and emotionally by loss of lives and loved ones," he said. 
"The education sector can help train young people to assist in emergency preparedness and disaster management efforts. From the private corporate sector, they can help governments implement disaster risk financing tools, manage economic losses and support rebuilding efforts after a disaster strikes."
To achieve this, Mr Shanmugam stressed that there must be a "clear definition" of the roles of each stakeholders in what they will handle before, during and after a disaster strikes.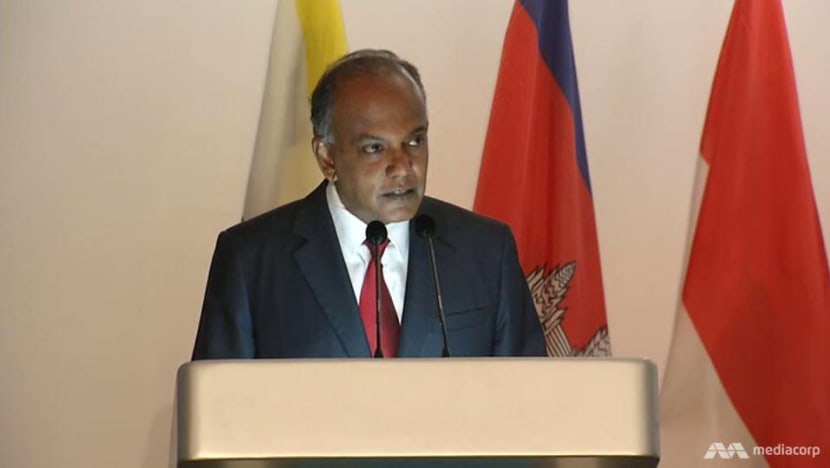 Mr Shanmugam noted that regionally, ASEAN member states, its sectoral bodies and the ASEAN Coordinating Centre for Humanitarian Assistance (AHA Centre) have been working together, citing the example of how Southeast Asian nations responded to tropical storm Son-Tinh.
Heavy rain because of the tropical storm caused a dam in Laos to collapse, flooding villages. 
"At the national level, the disaster management agencies of Laos worked with the military, local NGOs and regional partners. They conducted search and rescue operations, provided medical care and distributed relief items," he said.

"At the regional level, the AHA Centre provided regular monitoring and assessment reports. Senior officials from the AHA Centre, including the Director as well as ASEAN, went over and mobilised ASEAN relief items and Laos received some assistance during that very critical period."
At the event, which was attended by around 160 representatives from ASEAN, the United Nations, the private sector and non-governmental organisations, Mr Shanmugam also touched on the need to tap technology. 

It can provide early warning about what might happen and increase the efficiency of response teams. 
Sharing Singapore's experience, Mr Shanmugam highlighted how Artificial Intelligence, unmanned aerial vehicles and robotics have been used in rescue and firefighting operations. 
These include the Singapore Civil Defence Force's Life Detection robot, which is equipped with sensors to pick up signs of life in rubble and debris.
Said Mr Shanmugam: "We are seeing the impact and effect of climate change and the threat of natural disasters is likely to worsen. There are also security challenges – terrorism, which can also cause massive damage and loss of life.
"Given these challenges, it is ever more critical that this region - ASEAN - is vigilant and we are prepared to deal with natural disasters, and any type of disasters that strike us."