ATMs that dispense lessons instead of money among financial literacy initiatives for children by banks
Key objectives include helping children from lower-income households make better spending decisions, and teaching kids to identify scams related to digital payments.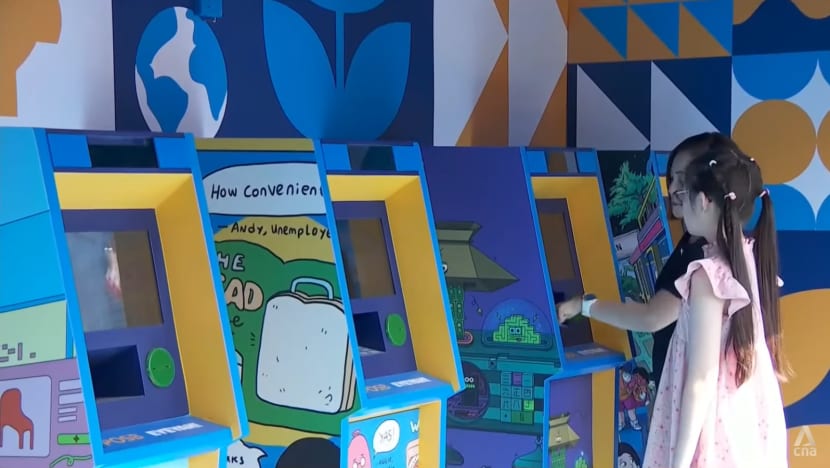 SINGAPORE: More banks are stepping up their financial literacy programmes for children to help them manage their money better from young.
Among the new initiatives is a collection of automated teller machine (ATM) models, which uses animation to explore financial topics.
There are also tie-ups with social service agencies to teach children from lower-income households how to make wise spending choices.  
DISPENSING LESSONS INSTEAD OF CASH
ATM models developed by local bank POSB and educational platform EYEYAH! are being stationed at various schools and libraries across the island.
The showcase will run until Dec 31, and aims to reach 400,000 teachers, parents, and children.
Ms Lim Bee Bee, head of marketing in DBS Bank's Consumer Banking Group in Singapore, said the bank wanted to have a physical venue where children can learn beyond just consuming content online.
"It's a bit of an offline (and) online experience that we want to create for our kids so that the tactile aspect of it actually comes through," she said.
"And we feel that probably it's a more effective way to teach them, versus everything digital which actually today, they already have a lot of digital exposure."
POSB Bank is a subsidiary of DBS Bank.
When should you start teaching financial literacy to kids? Listen to Money Talks: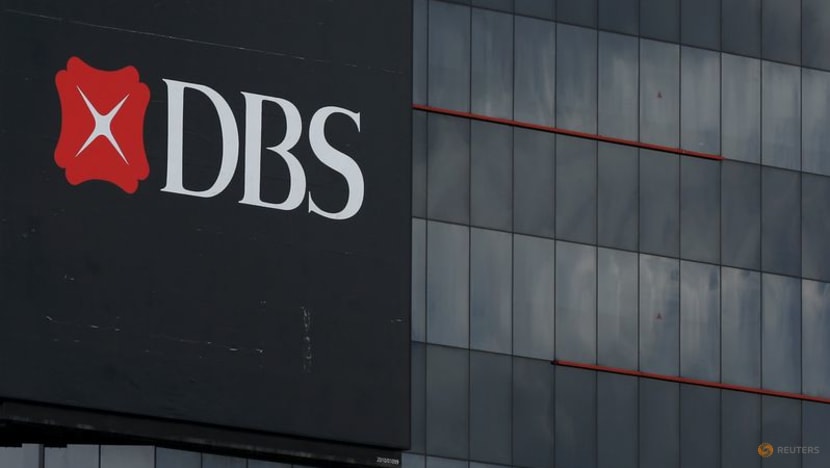 Children also get worksheets and activity booklets, which explore topics like compound interest, tips on how to save, distinguishing between needs and wants, and making ethical purchases.
The showcase is currently meant for primary school-aged children, but some parents hope to instill these habits at an even earlier age. 
Ms Kristen Yee, who works in finance and has a 10-year-old daughter and a 14-year-old son, told CNA she feels that even starting these lessons at the primary school level is "a little bit late".
"Actually, we can start with simple concepts when they are younger. It helps them to build up the habit," she said.
"If we want to start engaging children from young, we do need to tailor the content to the different age groups. So we may need to make it a little bit more bite-sized for the younger kids."
MAKING CHOICES WITH MONEY
Another bank, UOB, is working with social service agencies to help children from lower-income households.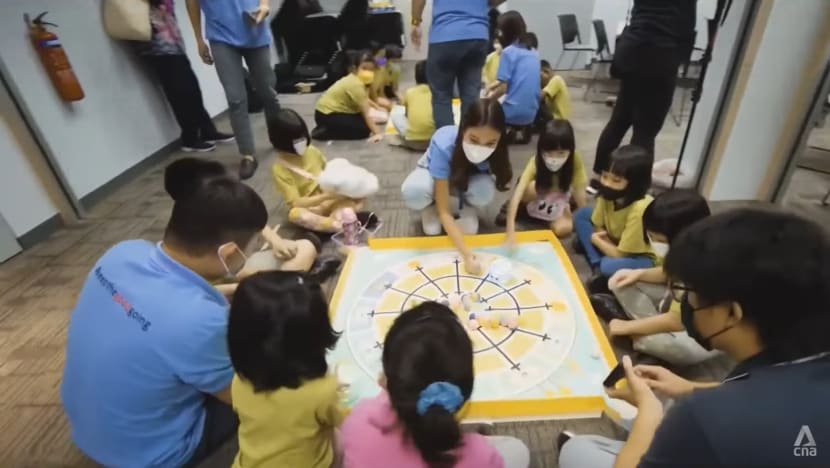 Ms Evelyn Choo, manager at Hougang Sheng Hong Student Care Centre, said: "The children actually have to go through scenarios and also make choices, gaining a deeper understanding of their personal finances, and also learning about the opportunity costs."
For instance, they have to decide whether to spend S$2 (US$1.49) on a cold drink or medicine for their grandparents.
However, some children forget what they learnt after a month, said Ms Choo. Parents could get involved by helping to reinforce these concepts at home daily, she added.
Moving forward, UOB also wants to ensure children continue receiving more relevant information. 
Ms Lilian Chong, UOB's head of group brand and corporate social responsibility, noted that given the rising number of scams related to digital payments, children need to know how to identify any potential scams and be alert to the threats.
It will also be training its own staff to conduct financial literacy workshops.