The Big Read: Young couples delaying plans to marry, buy property or have kids amid red-hot inflation, but at what cost?
While inflation affects the everyday cost of living for youths, it also has had an impact on big-ticket purchases linked to life's major decisions
For young couples, major life goals are often intertwined and a delay in one step of their journey can sometimes have a cascading effect on other future plans
Without a home secured, some have decided to postpone getting married and having children
There is a risk, but not a certainty, that the current economic difficulty will be prolonged, experts noted
A practical advice they gave is to move on with life, but do so prudently
SINGAPORE: Like her sister, Ms Namirah Awang, 26, had planned to invite 1,000 relatives and friends to her own wedding next year.  
After all, COVID-19 related caps on group sizes have been lifted, and she and her 27-year-old fiancé have large families.
But her sister's wedding in February 2020 - weeks before COVID-19 was declared a global pandemic - cost about S$40,000 all-in.
To hold a wedding the same size next year would set Ms Namirah back twice that amount. Although the venue would be an upgrade from her sister's, it would only be for four hours compared with the three days her sister rented her venue for.
"It's been very, very anxious in terms of how we do our budgeting," said Ms Namirah, an educator. 
While Ms Namirah and her civil servant fiancé eventually want to start a family, having a child is far from being a priority now. 
"I really think that things need to stabilise before we can have a kid. After the marriage, we've got to have a house, then we can talk about children."
In an earlier Big Read in July, TODAY had examined how young people - who are said to be particularly affected by inflation - are grappling with rising prices, from cutting down on expenses to taking on weekend side gigs.
But beyond the everyday cost of living for youths, it also has had a significant impact on big-ticket purchases linked to life's major decisions, with the prices of wedding receptions, housing and child-rearing rising over the past year.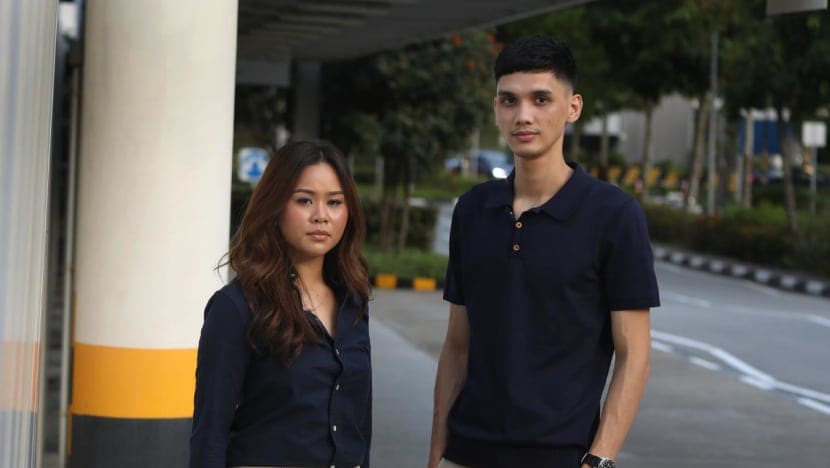 Singapore's headline inflation rate hit 7.5 per cent in August and September compared to a year ago, a level not seen since the 2008 global financial crisis. It eased to 6.7 per cent in October.  
Home loans have also gotten expensive, with fixed home loan rates offered by three major banks here reaching as high as 4.5 per cent per year as central banks around the world raise interest rates to tame inflation.
The muddied economic outlook doesn't help either, with latest official forecasts this week placing Singapore's economic growth for 2022 at a narrower 3.5 per cent and an even slower growth rate in 2023 of between 0.5 and 2.5 per cent.
To combat the persistent inflation, the Monetary Authority of Singapore tightened monetary policy in October, the fifth time in 12 months.
The same day, the Government announced that it will provide up to S$500 cash to about 2.5 million individuals in Singapore as part of a new S$1.5 billion support package. This, on top of other cost-of-living support measures this year, are expected to "fully cover" the inflation-induced increases in expenses for 2022 for the bottom two-fifths of income earners, the Ministry of Finance said. 
For young couples, major life goals are often intertwined and a delay in one step of their journey can sometimes have a cascading effect on other future plans.
That's the case for Ms Natalie Tan, a 26-year-old public relations associate hoping to get married next year to her 29-year-old partner of seven years.
Her plan was to secure a Housing and Development Board (HDB) flat early so that they could have a home to move into after marriage.
After about five failed attempts balloting for Build-to-Order (BTO) and sales of balance flats after graduating from university in 2019, she and her partner, who works in venture capital, turned to the resale market but baulked at the asking prices. 
"By that time the housing prices were already rising and we wanted to wait for the market to cool down - but it only got worse," she said.
"We haven't even bothered looking at wedding packages yet because the first criterion is to get a house, before thinking about getting married."
Similarly, 29-year-old Mr Ng said that although he would like to get married with his 27-year-old partner in the next two years, they do not have the "money to commit to a house" or concrete plans for the future. 
"I come from a very modest family. My dad had to support four children while my mom was a housewife, so growing up, it was an environment where money was very tight," said the property agent, who declined to give his full name. 
"I don't want to replicate that kind of situation for my kids. If I cannot afford a good life for them, I'd rather they not be around to have a terrible life," he added.
In the first three quarters of this year, the number of births in Singapore had already fallen some 8 per cent compared with the same period in 2019, before the pandemic.
While the number of babies born between January and September had ranged between 28,534 and 28,952 from 2019 to 2021, only 26,785 were registered in the same period this year, preliminary statistics showed.
Although it is not clear how large an impact the economy had on the fall in births, the number of babies born in the full year of 2003 during the severe acute respiratory syndrome (Sars) outbreak similarly fell by 8 per cent from the year before, and only began climbing again in 2005.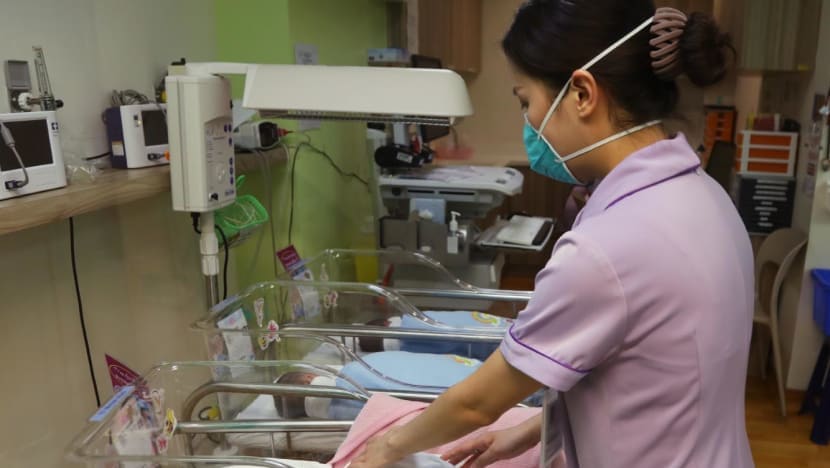 In 1997, the year the Asian financial crisis began, the number of births fell by about 3 per cent and again by about 8 per cent in 1998.
Bucking the trend, however, was the 2007-2008 global financial crisis. Birth figures rose in 2007 by about 3 per cent and inched up by about 1 per cent in 2008, before falling slightly in 2009.
Yet, preliminary marriage data this year showed that there were significantly more marriages in the first three quarters of this year compared with the same period in 2019.
Between January and September, 20,191 couples were married, up from 19,051 in 2021 and significantly higher than the 17,637 marriages in 2019 for the same timeframe.
The higher numbers this year and in 2021 could be due to couples delaying getting hitched because of COVID-19-related restrictions on weddings in 2020. That year, there were 13,856 marriages between January and September. 
Sociology professor Paulin Tay Straughan from the Singapore Management University said it is natural for young people to put their life plans on hold especially when experts and government officials forecast a slowing economy or warn of a potential economic downturn.
"For young adults who are looking for signs to go ahead and get married, have that first child or more children, they will look at these forecasts and act on them."
RISING WEDDING, CHILD-REARING COSTS
In the United States, soaring inflation has significantly increased the cost of raising a child, according to a report from non-profit public policy organisation Brookings Institute in August.
It estimated a US$310,605 (S$426,797) bill for a married middle-income couple with two children to raise their youngest child to the age of 17, up from the US$284,594 projected by the US Department of Agriculture in 2017.
"A lot of people are going to think twice before they have either a first child or a subsequent child because everything is costing more," the institute's senior fellow Isabel Sawhill told the Wall Street Journal.
The gloomy economic view has also sparked similar concerns in Hong Kong, a global financial centre which, like Singapore, has a total fertility rate far below the replacement level of 2.1.
"It's not hard to imagine why people aren't marrying or having babies. 'Bundle of joy' and 'degraded future' don't go very well together," political consultant Alice Wu wrote in the South China Morning Post in August.
Back in Singapore, financial adviser Jeremy Tiang said that many of his clients, who like him are in their early 30s, have become a lot more conservative over the past three years of frequent market turmoil and are putting off having children because of the cost of raising them.
"A lot of them are putting off having a kid for at least a year. They don't want to bring up a kid when they are so stressed," said the 31-year-old senior manager of financial services at Advisors' Clique.
For Ms Namirah, she is now looking to cut down the guest list to 600 - much to the quiet consternation of her parents and future in-laws.
Even so, she has been quoted close to S$72,000 for a downscaled wedding that size, still way above her S$50,000 budget.
"At this rate, I have no choice but to discuss with my family to reduce numbers - or ask for sponsorships," said Ms Namirah.
Wedding planner Zhang Wen Xin told TODAY that hotel package prices for wedding receptions have gone up quite significantly for bookings from mid-2023 onwards, compared with past years where the year-on-year increase is typically about S$10 per guest.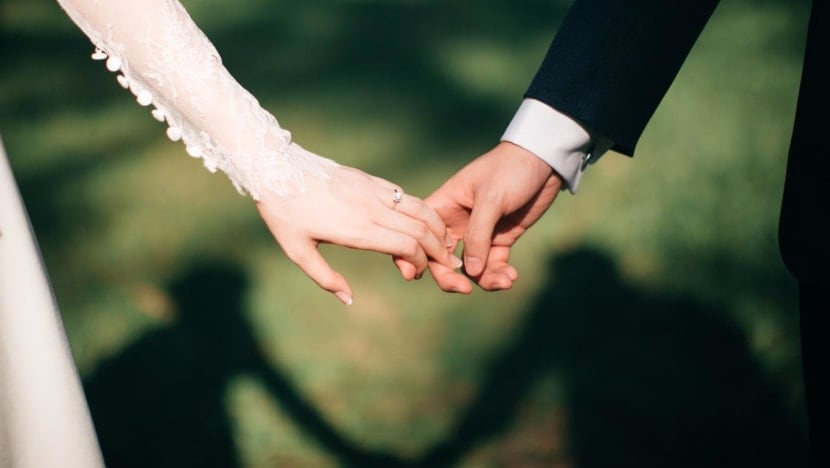 "It happened across the board, everybody raised their prices," said the senior planner at The Wedding Stylist.
Indeed, a comparison of wedding banquet price lists provided by online wedding resource Singapore Brides showed a marked increase in prices from 2021 and 2022 to 2023 and 2024.
At The Joyden Hall at the Bugis+ mall, a relatively mid-tier events venue, the price for a weekend dinner banquet has gone up from an estimated S$1,100 for a table of 10 guests in 2021 and 2022 to about S$1,700 for bookings in 2023 and 2024.
At the higher end, the same table of 10 at Capella Singapore in Sentosa has risen in price from S$2,222 to S$3,390 to S$3,184 to S$4,015 over the same period.
HOUSING WOES
In December 2021, new property cooling measures - aimed at moderating demand for public housing - meant that a homebuyer taking up a loan from HDB had to fork out a 15 per cent down payment, up from 10 per cent previously. That was raised again to 20 per cent in end-September this year. 
Until recently, Mr Ng had been an architect earning less than S$4,000 a month before he quit to become a property agent, and his girlfriend works in the civil service. Thus, it was "not feasible" for them to muster the funds for a BTO flat in a mature estate, he said. 
"It's difficult for me to accept moving to, say, (the non-mature estates in) Woodlands, Yishun or Tengah that are more affordable."
Mr Ng added that he would rather wait until he is earning a higher salary to afford a flat in a better location than make a decision he "might regret for the next 10, 15 years".
But the delay in getting a flat could mean a shorter honeymoon period before becoming parents.
"Nobody wants to get married and have kids straightaway, but that's the way it is," he said.
As for Ms Tan and her partner, they have been applying for flats in the central-to-east regions - such as Bidadari and MacPherson - which are about midway between their parents' homes.
After multiple failed attempts, they began searching for resale flats in the same area so that they could meet their goal of getting married next year. But with prices ranging from S$650,000 to S$750,000 for four-room flats, the resale option was out of the question.
"Now, we are waiting for the sales of balance exercise in November to see if we can still meet our initial ideal timeline of getting a house by end-2023," she said, referring to the sales launches for leftover flats from past BTO exercises that are either under construction or completed.
"If not, we have no choice but to wait until the property prices cool, and hopefully by that time, our income would have bumped up a bit more as well so we can afford the house and the wedding a bit more comfortably."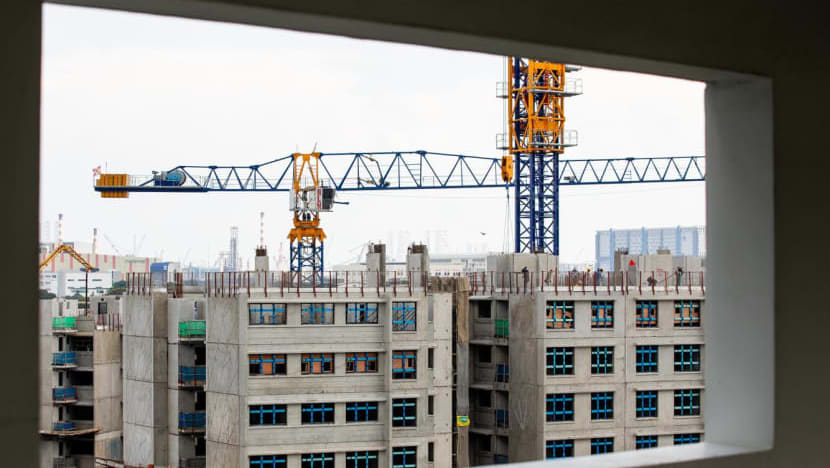 The record high rents for public and private housing have also put paid to some young couples' plans of finding a temporary abode before their flats are constructed.
Mr How Xing Quan, 34, and his wife moved into a co-living studio apartment in Farrer Park in February last year while waiting for their executive condominium unit in Sengkang to be ready to move in at the end of this year.
But after about six months, their landlord tried to increase their S$2,200 monthly rent by S$300 and they had to move into her grandmother's condominium unit, he told TODAY in an earlier interview last month.
The HDB has said that BTO flats remain affordable, despite strong demand and rising prices of resale flats.
Affordability indicators, such as home price-to-income ratios and the proportion of monthly income used to service mortgage instalments, are still lower on international benchmarks, National Development Minister Desmond Lee told Parliament in October.
"BIG DEAL FOR SINGAPORE"
While there is little quality research on the effect of economic uncertainty and inflation on major life decisions, severe economic shocks such as the 1929 to 1939 Great Depression do seem to have been associated with significant changes to life choices, said economist Walter Theseira.
"By historic standards, the high inflation we are experiencing in Singapore is not by any reasonable standards an economic crisis," said the associate professor at the Singapore University of Social Sciences. 
While he noted that there have been long periods of macroeconomic instability, such as the stagflation era that lasted a number of years in several Western economies in the 1970s, Singapore has had little to no recent experience with prolonged economic difficulty.
History has also shown that for most times, life goes on no matter how bad or volatile economic conditions are.
"I think the most sensible advice is that people should move on with their life but do so prudently," said Assoc Prof Theseira. 
"It is really up to each individual to decide whether making the most of the life they can have, given the circumstances, is better or worse than waiting to have the life they originally dreamt of, and may never have."
But when a generation of people put off major life plans for a season, it creates anxiety or even resentment over not being able to have the meaningful life they aspire to, said Dr Mathew Mathews, a researcher who has written extensively on social issues in Singapore.
Some of this resentment will be directed at the rest of society and the Government for not stabilising the economy, which can be detrimental since the younger generations should feel confident about the years ahead, given that they are going to be the major drivers of the future, said the head of the Institute of Policy Studies' Social Lab.
"Perhaps in seasons like this, people should evaluate what their bigger priorities are and what would probably be most meaningful," he added.
"For example, would it be more important to have a big wedding celebration and incur lots of debt, or to start off with a humble celebration and have enough to start a family?"
Mr Chua Hak Bin, regional co-head of macro research at Maybank, noted that the current generation of youths have likely not seen mortgage rates this high and will have to do their sums before committing to a property purchase. 
"There is some risk of Singapore sliding into a recession in 2023 if the US Federal Reserve and other central banks continue to hike interest rates. Recessions can last for several quarters and the subsequent speed of recovery can be uncertain," he said.
"Youths will have to brace for a more volatile and uncertain period, even if it means delaying big life commitments."
OCBC Bank's chief economist Selena Ling said that while an uncertain economic outlook definitely influences people's job stability and consumption patterns, it is questionable whether the economy is solely to be blamed for youths putting off marriages and having children.
"It may be tempting to say that young people holding off their life plans are due to financial considerations, but one structural driver has been changing mindsets of prioritising career versus getting married and starting a family, and this trend pre-dated the pandemic and the recent inflation bout," said Ms Ling, who is also head of global treasury research and strategy at the bank.
But the fact that people are putting off life plans is a big deal for Singapore, said Prof Straughan, the sociologist. 
With the country's total fertility rate already so low, she added: "We should never allow external factors like these to become overly dramatic obstacles that would derail us from our life goals. Life is too precious especially in the area of marriage and parenthood."
The concerns many people have about raising a child are often artificially inflated by expectations of the need to provide the child with the best education, when the most important thing is for the child to grow up happy and healthy, she said.
If finances are a concern, she advised young couples to think of all the resources they can tap, be it from parents or the Government's strong support network for families.
"Knowing that there's community behind you makes the path not so daunting," she added.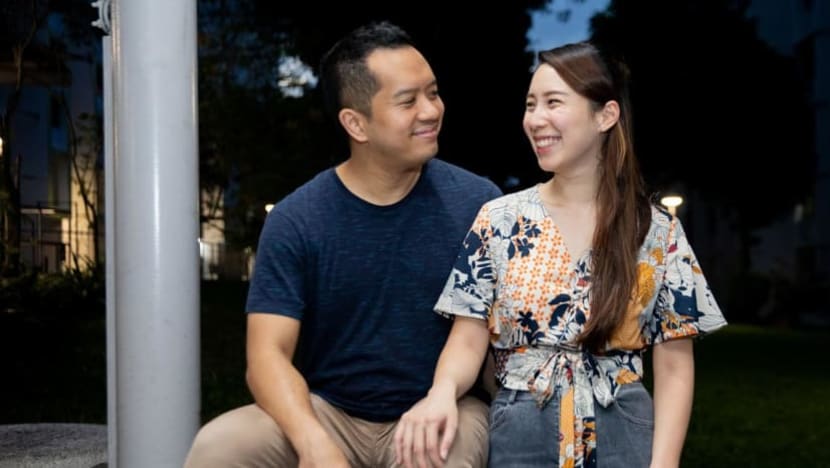 Mr Rudy Hamid, for one, is taking things in his stride. 
Deciding to cut costs wherever they can, the social service sector worker, 33, and his 30-year-old fiancée chose not to take a pre-wedding photography package which could cost around S$3,000 to S$4,000.
Instead, the couple packed their wedding suit and gown along with a tripod when they went to New Zealand on a holiday, and took the photos themselves on a mobile phone.
"It turned out surprisingly well," said Mr Rudy, who is getting married in April next year.
"It really felt like an adventure, with the added benefit being that we were not limited to one day or one location, and could take photos throughout the trip."
Editor's Note: An earlier version of the article stated that the number of babies born in the full year of 2003 during the Sars outbreak fell by about 9 per cent from the year before. This is incorrect. It should be 8 per cent. The marriage statistics have also been amended to show the correct total number of marriages in Singapore under both the Women's Charter and the Administration of Muslim Law Act. We apologise for the errors.
This story was originally published in TODAY.