Coping with inflation: How one family of five changed their lifestyle to save money
From taking public transport to opting for free weekend activities, the Lee family is taking steps to curb their spending and fight inflation.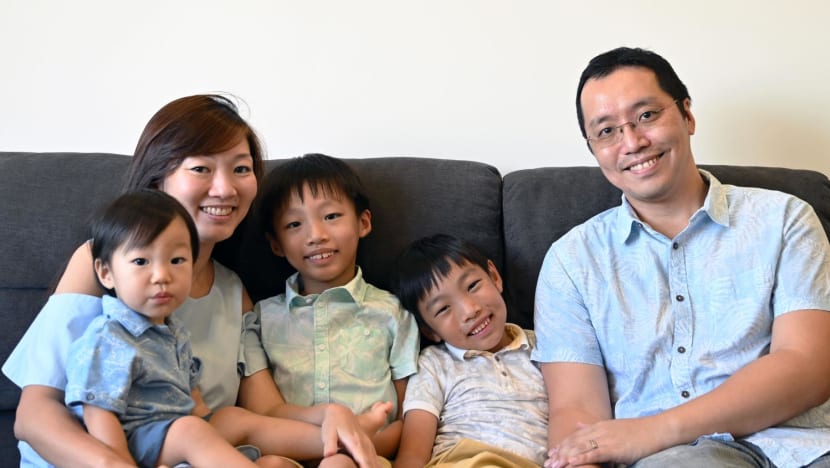 SINGAPORE: Mr Paul Lee would usually travel from his home in Marine Parade to his office in Yio Chu Kang in the comfort of his car, with his favourite radio station on, sometimes making work calls that require privacy. 
For the past three months, however, he has swapped his car rides for hour-long bus journeys on most days to save money on petrol.
Noticing that his family's expenditure was exceeding their monthly budget, Mr Lee decided they had to take action to curb their spending. 
"Sometime in February, we started to see the costs going up because of the (Russia-Ukraine) war. I started to hear news about how inflation is coming (up), interest rates are likely going to be going up," he said.
"As a result, I started looking at different options on where to save money."
For Mr Lee's family, their biggest costs came in the form of petrol, dining out and groceries.
In the past, he would fill up his car's 60-litre tank every two weeks, which set him back by S$125. But now he pays closer to S$160 for the same amount of petrol. 
Fuel prices hit a high amid a supply crunch amid the Ukraine conflict and inflationary pressures. In Singapore, prices of the most popular 95-octane grade petrol have been fluctuating between S$3 and S$3.42 a litre, compared with about S$2.80 before Russia invaded Ukraine in late February.
By making the switch to public transport on weekdays and minimising the use of his car on weekends, Mr Lee, a business development executive, now saves about S$150 a month. He also saves the S$14 daily he would otherwise have to spend for parking at his office building.
"I only have to take two buses … and it actually stops at the bus stop just outside my workplace," said the sole breadwinner who has three young sons. 
EATING MORE AFFORDABLY
Singapore's core inflation hit 3.6 per cent year-on-year in May, the highest in more than 13 years, led by rising prices of food and utilities. 
Core inflation, which excludes accommodation and private transport costs, is expected to come in at 3 to 4 per cent this year, the Monetary Authority of Singapore said on Jul 14. 
Mr Lee has felt the pinch with rising credit card bills, mostly from eating out. 
While dining at restaurants has become more expensive, it's a luxury that his family is hesitant to cut out. Instead, Mr Lee looks out for more affordable options.
Previously, a meal outside could cost them S$120. 
"Now we select restaurants where the total will come up to the S$50, S$60 kind of range," he said. 
Their grocery bill also rose from S$500 to about S$650 a month. His family started doing more mindful comparison of prices at the supermarket, opting for "house brands" that tend to cost less.
SPENDING LESS
Family bonding time has also changed - fewer paid activities like indoor playgrounds and more outdoor play.
He would usually take his children once in two months to indoor playgrounds and during school holidays. 
However, throughout the recent June school holidays, he did not take his sons, aged nine, seven and 18 months to any paid activities, he said. 
Instead, they now go outdoors for a walk or to cycle, or head to public libraries. They also go to places like the museum, where entry is free for locals. He added that it helps that being outdoors means they don't have to wear masks, as it makes it more attractive to the children to explore outdoor options.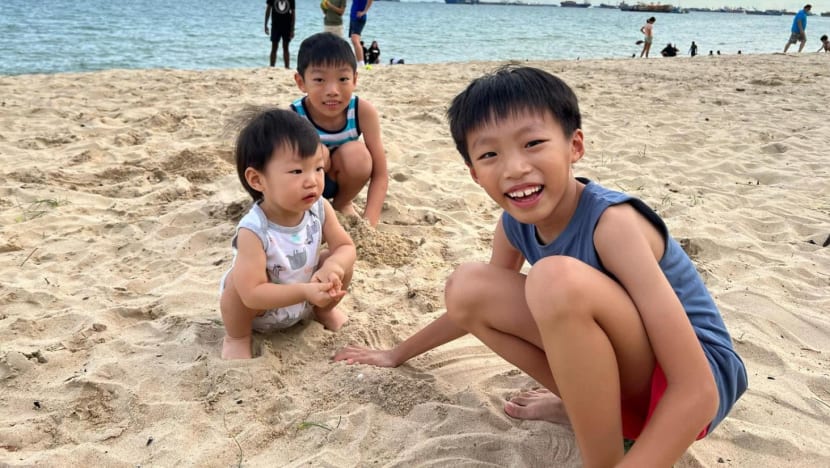 "We realised that a lot of kids' activities can be quite expensive. I have three kids, so the tickets for the kids can be quite pricey when you add it up," he said. 
He is also more enterprising now, having downloaded apps that provide cashback. 
In one instance, Mr Lee organised his own group buy, bulk buying science magazines with his neighbours to get cheaper prices.
REFINANCING HOME LOAN
One of the bigger things Mr Lee has done is to refinance his home loan. 
While he hesitated when the opportunity arose, delaying his decision for a month, he eventually managed to refinance his home loan at a lower interest rate.
"After looking at the trends in the market, where I see inflation potentially coming up and interest rate hiking, I decided to jump into it," he said. 
On an annual basis, he will save about S$2,000, he said.
With the changes to his family's lifestyle and behaviour, Mr Lee has managed to continue setting aside close to 20 per cent of his take-home salary for savings and investment.
If he did not take the steps he did, he projected that their monthly expenditure would have gone up by S$600 to S$800.
"The expenses have remained within the same range as per last year before the cost inflation. So far I'm happy with the savings that I've made," he said.