Boon Lay slashing: Two suspects to be charged with allegedly using bread knives to attack victims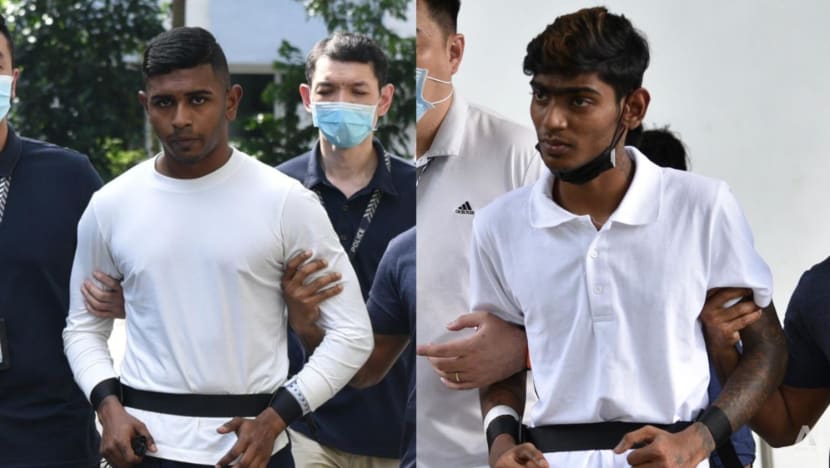 SINGAPORE: Two men will be charged on Saturday (Apr 9) with allegedly using bread knives to attack another two men at Boon Lay Drive.
The two men, aged 19 and 20, were taken back to the scene of the crime by police officers on Friday afternoon.
Police responded to calls for help at about 5.02pm on Wednesday at Block 175 Boon Lay Drive, where the two suspects allegedly used the knives to attack the victims, aged 22 and 23.
Preliminary investigations revealed that both victims suffered multiple cuts to their heads and limbs, police said, adding that the victims were taken conscious to hospital.
The two suspects allegedly fled the scene and disposed of their weapons before police officers arrived at the scene, the police said.
An islandwide manhunt was conducted after the incident and the two suspects were arrested at Woodlands Street 12 on Thursday.
They will be charged in court on Saturday with two counts of voluntarily causing grievous hurt by dangerous means. Police added that they will be seeking to remand the two men for further investigations.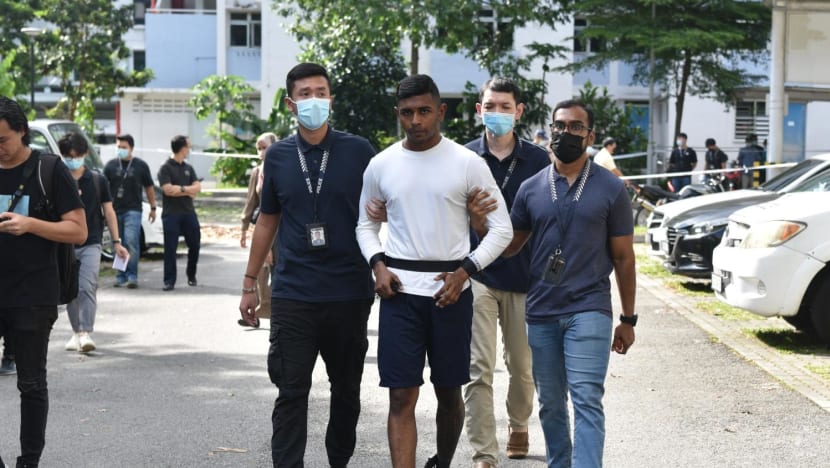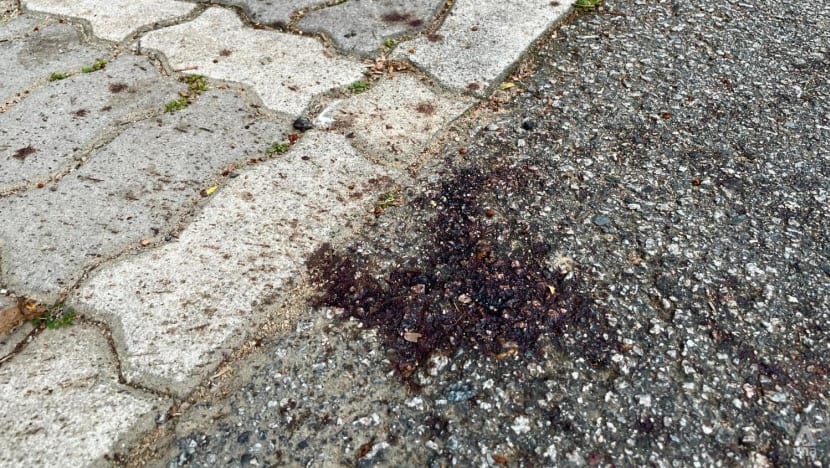 The offence of voluntarily causing grievous hurt by dangerous weapons is punishable with life imprisonment, or with an imprisonment term of up to 15 years, and a fine or caning.
"The police will not tolerate heinous and violent crimes that threaten public safety and will spare no effort to ensure that offenders are swiftly brought to justice," the police said. 
"Offenders will be dealt with firmly, and in accordance with the law to safeguard public safety, peace and good order in Singapore."