Singapore families hope Budget 2023 can help ease cost of living and promote work-life balance
From newly-married couples to bigger families, rising costs is one issue that ranked high among those who spoke to CNA.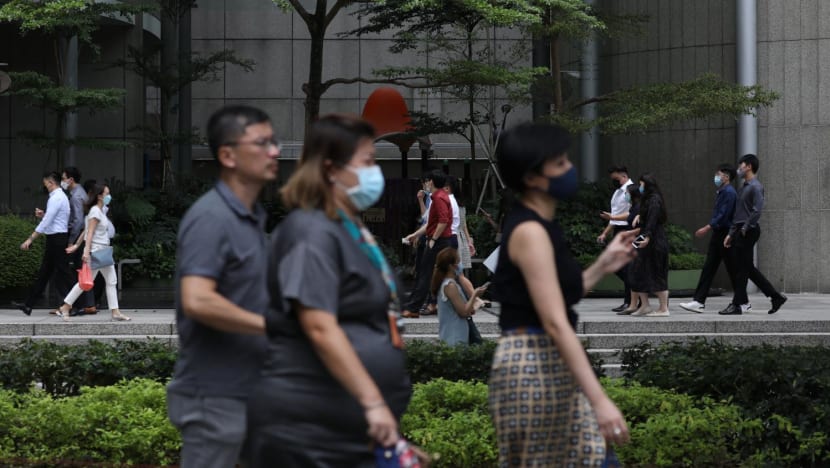 SINGAPORE: The cost of living and work-life balance are among the main concerns for families in Singapore ahead of Budget 2023, which will be announced on Tuesday (Feb 14).
Over the past two months, the Government's feedback unit had called for Singaporeans' views on what they hoped to see in the upcoming Budget.
From newly-married couples to bigger families, rising costs is one issue that ranked high among those who spoke to CNA.
"Food, clothes, education, school fees – these costs have all been increasing," said Ms Kaly Lim, 36, a working mother.
"All these are quite a challenge to support what is necessary for us. It would be good to have some bonus, extra income for us to take care of our family."
You may also be interested in:
Some families said the S$300 Community Development Council (CDC) vouchers that each household received in January, meant to help cushion the impact of additional Goods & Services Tax (GST), did not take into account family size and needs.
"The CDC vouchers are per household, and it is a limited amount. So in terms of a family of five, it goes away very quickly compared to a family of two or three," said Mdm Sandra, a mother of three.
"I mean, it's some help, and it's appreciated, but if it's a slightly bigger budget for bigger families, then I foresee it would help us much more."
HOME PRICES
Newly-married couples and those looking to settle down are worried about home prices.
Property market cooling measures and rising interest rates have dampened demand but home prices are still expected to increase – albeit at a slower pace – by between 5 and 8 per cent this year.
"We just had a kid so I'm just starting my new phase as a father and family man," said newly-married father Arshath Arif.
The 28-year-old, who has been in the workforce for about two years after graduating from school, is concerned about finding a home within his budget.
"I'm thinking of buying a house and I foresee that the housing prices will be quite expensive. I've seen a lot of Build-to-Order (BTO) projects coming in at prices of S$500,000, S$600,000. I'm worried about that."
WORK-LIFE BALANCE
Among concerns for parents are childcare and work-life balance as more employees return to the office post-pandemic.
Organisations working with families are calling for more resources to expand their programmes, and hope the upcoming Budget will address their concerns.
"These parents face stress on many fronts, including financial, time and energy needed to care for their loved ones," said Ms Alicia Boo, chief of impact and principal counsellor at charity organisation Focus on the Family.
Family-oriented organisations are also looking out for measures targeted at specific groups who struggle more than others, including single parents, those with special needs children, as well as the sandwiched generation that needs to care for both the young and the elderly, Ms Boo said.
Apart from helping parents directly, non-government organisations (NGOs) are also hoping that aid can be given to businesses to encourage companies to support parents.
"I'm hoping that the government would better support corporate leaders to help their employees to better integrate work and life," said Mr Bryan Tan, CEO of non-profit oranisation Centre for Fathering.
"This will allow more dads and moms to play a more active role in the lives of their children so that they can thrive in the home as they do at work," Mr Tan added.
The Budget statement will be delivered at 3.30pm on Tuesday.
It will be broadcast live on Channel 5, CNA, CNA938, Capital 958, CNA website, CNA YouTube, CNA Facebook, 8 World News, 8 World News YouTube, 8 World News Facebook and on MediaCorp's meWATCH.
You may also be interested in: