Government 'seriously looking' at regulating indoor air quality: Grace Fu
This comes as the building industry launches guidelines to push for cleaner and safer air indoors, including adopting emission limits for a chemical compound called formaldehyde.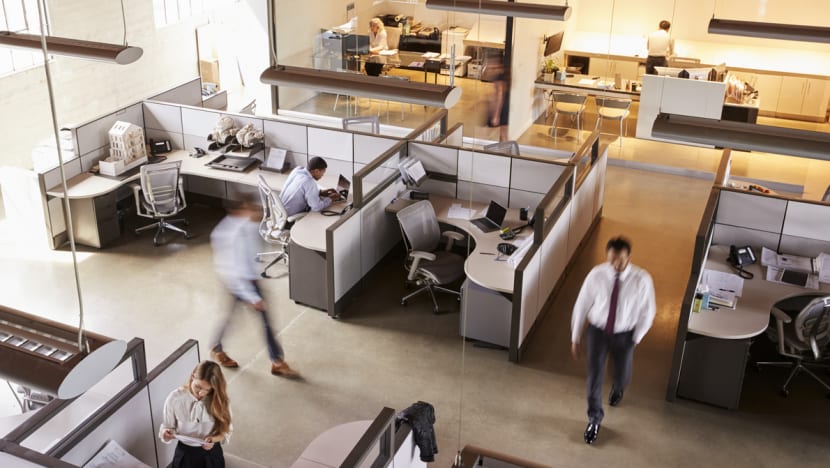 SINGAPORE: The building sector has introduced guidelines to improve indoor air quality here, a move that could be reinforced with government regulations in time to come.
Among the five recommendations is the adoption of emission limits for a chemical compound called formaldehyde, which can cause irritation to the eyes, nose and throat, migraines, and even cancer after frequent exposure. 
The substance is commonly found in adhesives, paints and coatings, materials long-used by the industry to build fittings like flooring and furniture.
The guidelines by the Alliance for Action on Sustainable Spaces, developed in consultation with industry stakeholders, also include keeping local standards for good indoor air quality, acquiring certifications that recognise efforts to maintain good indoor air quality, implementing workplace safety and health guidelines, and monitoring indoor air quality.
GOVERNMENT LOOKING AT REGULATION
Speaking at the launch of the recommendations on Wednesday (Jan 5), Minister for Sustainability and the Environment Grace Fu said the Government is looking at regulating indoor air quality.
"Regulation doesn't ensure that standards are followed all the time. We need to follow up with inspection and enforcement," she said.
"So we have to think through all levers for policymaking before we can arrive at a decision, but this is something we are seriously looking at."
She said that accepting the alliance's recommendation to introduce regulations will require a study of criteria such as the level at which emissions should be considered harmful, and who should be regulated.
She added that the importance of ventilation came to the fore through the COVID-19 pandemic, when people were forced to stay indoors.
TRYING TO IMPROVE THE SITUATION
Mr Mark Yong, presidential adviser of the Singapore Furniture Industries Council, said that people tend to move into spaces very quickly after installing the fittings.
"We don't give time for spaces to be aired properly," he said, adding that with certain materials, it takes at least three to six months before most of the emissions are staved off.
Among the solutions to improve the situation is using less harmful products in the form of water-based adhesives, but cost is a barrier. 
One furniture company, Danovel, has been using the greener alternative for about three years, but only for 10 per cent of its products, as the safer adhesives jack up the price of furniture by 30 per cent.
"It's a bit difficult for us to offer such solutions because after all, such chemicals right now, (are) not as in demand yet also because of the high cost. That's why as more and more people adopt the solution, the prices of all these safer chemicals and adhesives will go down," said Mr Marcus Wong, the firm's business development director.
STARTING POINT FOR ORGANISATIONS 
The guidelines serve as a "starting point" for organisations to look into enhancing the indoor air quality of their spaces, said Ms Abby Chan, senior manager for sustainability at C&W Services.
The firm, which is the facilities and engineering arm of global real estate services firm Cushman & Wakefield, renovated its Chai Chee office recently to monitor and maintain good indoor air quality.
Ms Chan acknowledged that cost could be an issue for other firms, as the sensors required to assess the level of emissions in a space could be pricey.
"Typically, these sensors will come with the highest investment, especially when they are connected to the dashboard in order to provide better monitoring to the facility management team and this is a huge consideration for the industry stakeholders during the implementation stage," she said.
She added however that firms unable to install such measuring devices can engage an external party like an accredited lab, to conduct the tests.