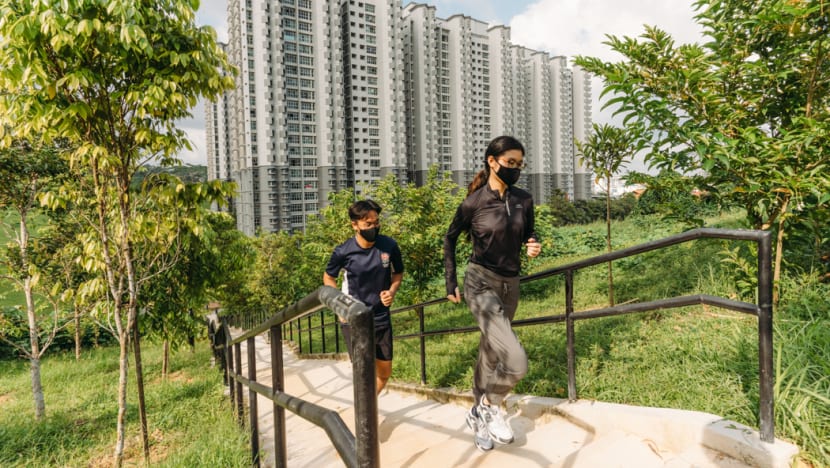 SINGAPORE: A new park at Bukit Gombak opened on Sunday (Sep 5), as part of a nature corridor that connects the Central Nature Park Network and the Tengah Forest Corridor.
Located on a hill, the highest point of the 4.8-hectare park is at 45m above sea level, said the National Parks Board (NParks) in a media release with the People's Association and Sport Singapore.
A butterfly garden is situated at the highest point of the park, with butterfly-attracting plants and more than 20 species of butterflies. An inclined 400m-looped hill trek includes a flight of 108 steps that offer a view of the surrounding forest and greenery.
It also features a 480sqm dog run, the first in the Bukit Gombak area, with a sloped terrain for dogs to run unleashed.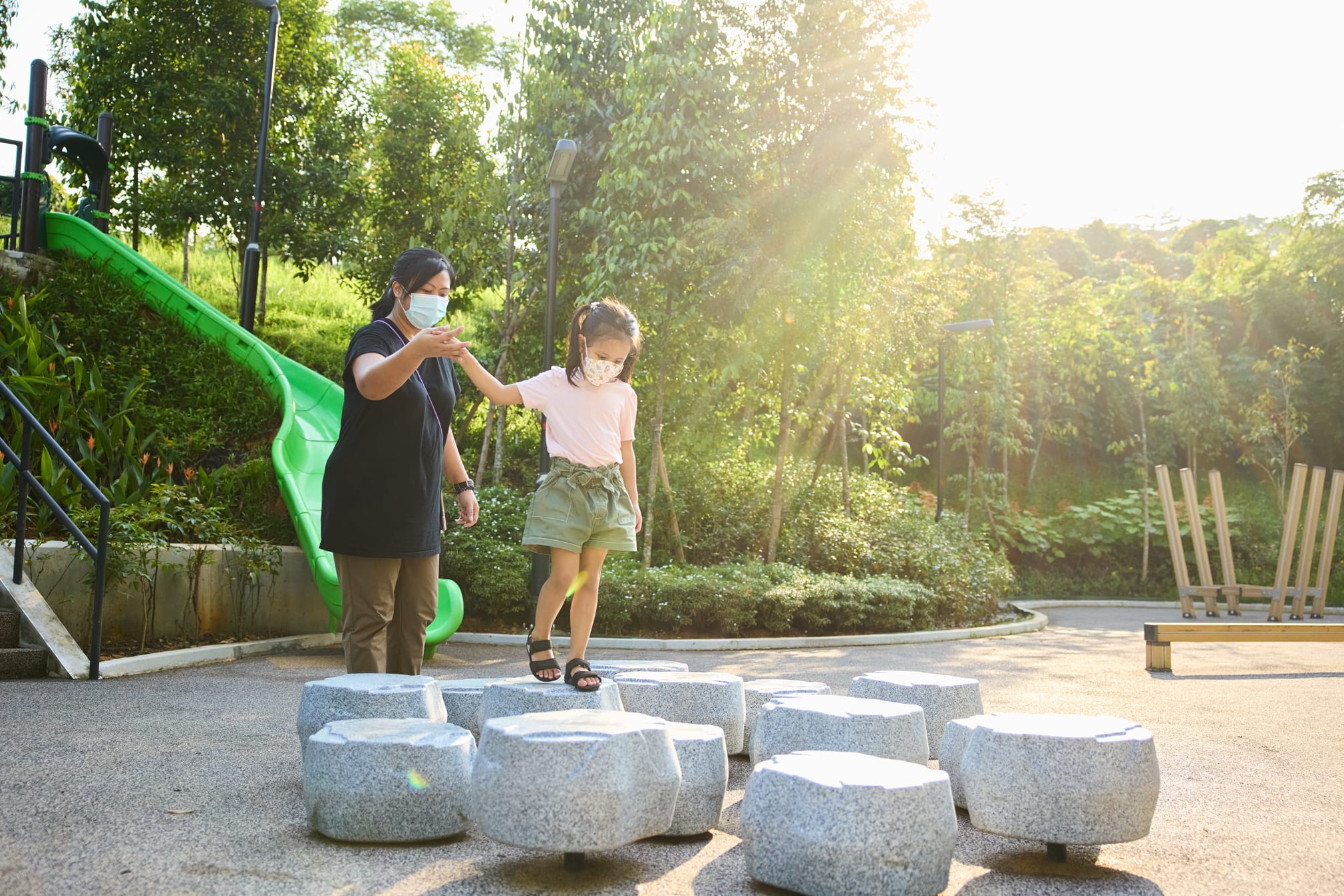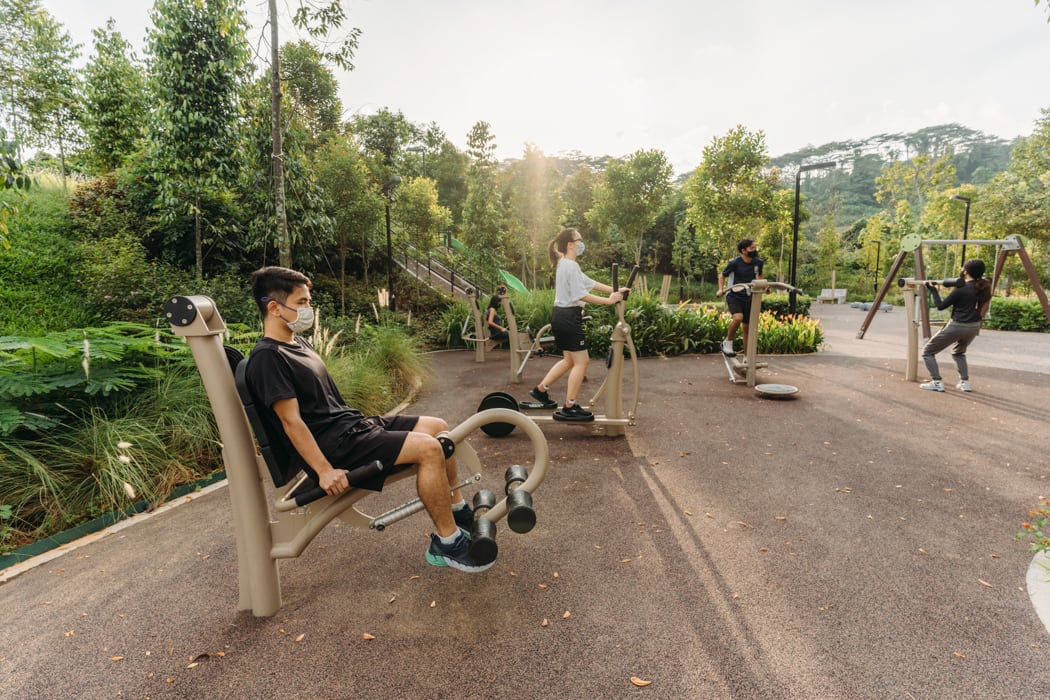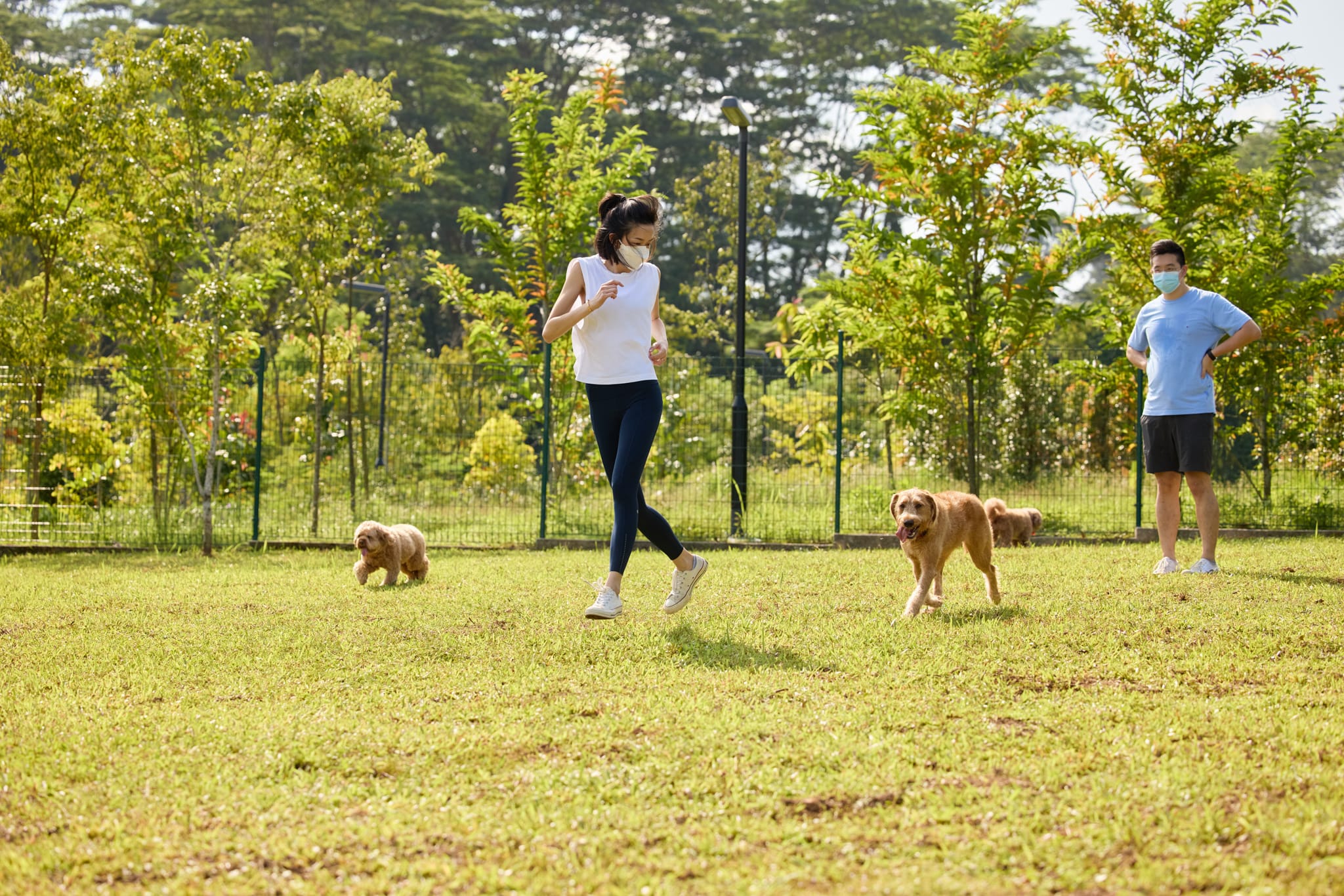 The park includes a play area for children, with a 5.3m-long slide integrated into the terrain. It also features play equipment inspired by nature, such as balancing beams set among trees and shrubs.
There is also an outdoor fitness area with exercise equipment, an open lawn for events and a cafe – Whisk and Paddle.
The features and landscape of Bukit Gombak Park have been curated to be more naturalistic, with more than 1,500 trees planted, said the press release.
To cater to the increasing interest in gardening, allotment garden plots have been increased to 120 from 70. The garden plots have been fully subscribed, the release said.
Bukit Gombak Park is a node in the Bukit Batok Nature Corridor, which comprises more than 125 hectares of parks and 10km of nature ways and park connectors.
"(Bukit Batok Nature Corridor) forms an important ecological corridor between the Central Nature Park Network and the Tengah Forest Corridor in western Singapore," the agencies said in the press release.
"The new park offers park goers another option aside from the nearby Bukit Timah Nature Reserve."
NParks is also planning for a community nursery at the park, which will contribute to the OneMillionTrees movement – the Government's plan to plant 1 million trees by 2030.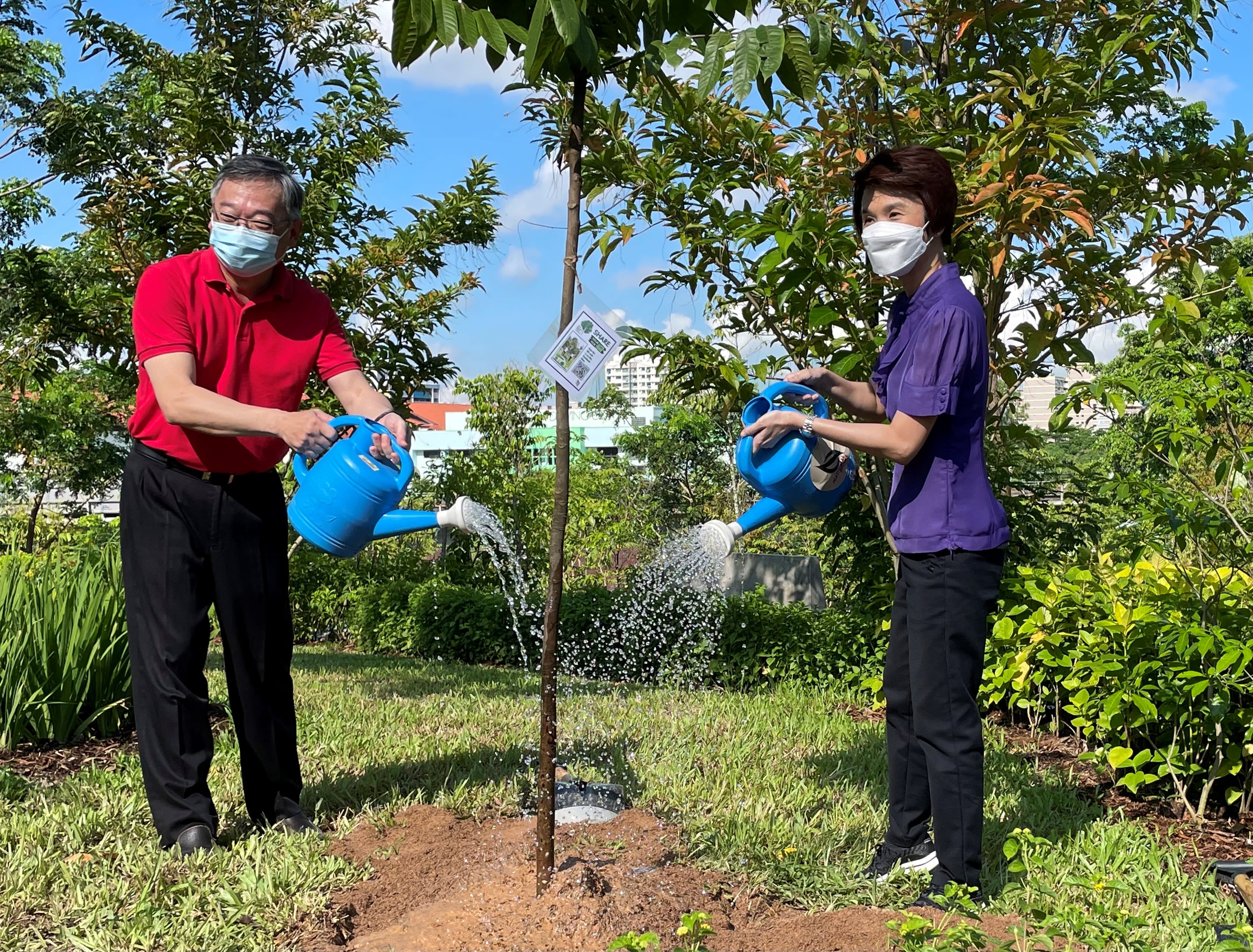 MPs for Choa Chu Kang GRC, Gan Kim Yong and Low Yen Ling, attended the opening ceremony of the park where they planted an asam kuang tree.
Mr Gan, who is also Minister for Trade and Industry, said the south west area of Singapore already features lush greenery among residential areas with its network of parks and green spaces.
"With the addition of Bukit Gombak Park, this will be another green space for our residents to enjoy. As Singapore transforms into a City in Nature, these parks will allow the community to appreciate greenery and come together to contribute towards a sustainable environment," he said.