SINGAPORE: Several caged birds were found dead near the scene of a fire in Choa Chu Kang on Wednesday (Jul 20) evening, said the Singapore Civil Defence Force.
The fire, which broke out at 50, Choa Chu Kang Track 14 at about 7.30pm, involved rows of potted plants in a nursery.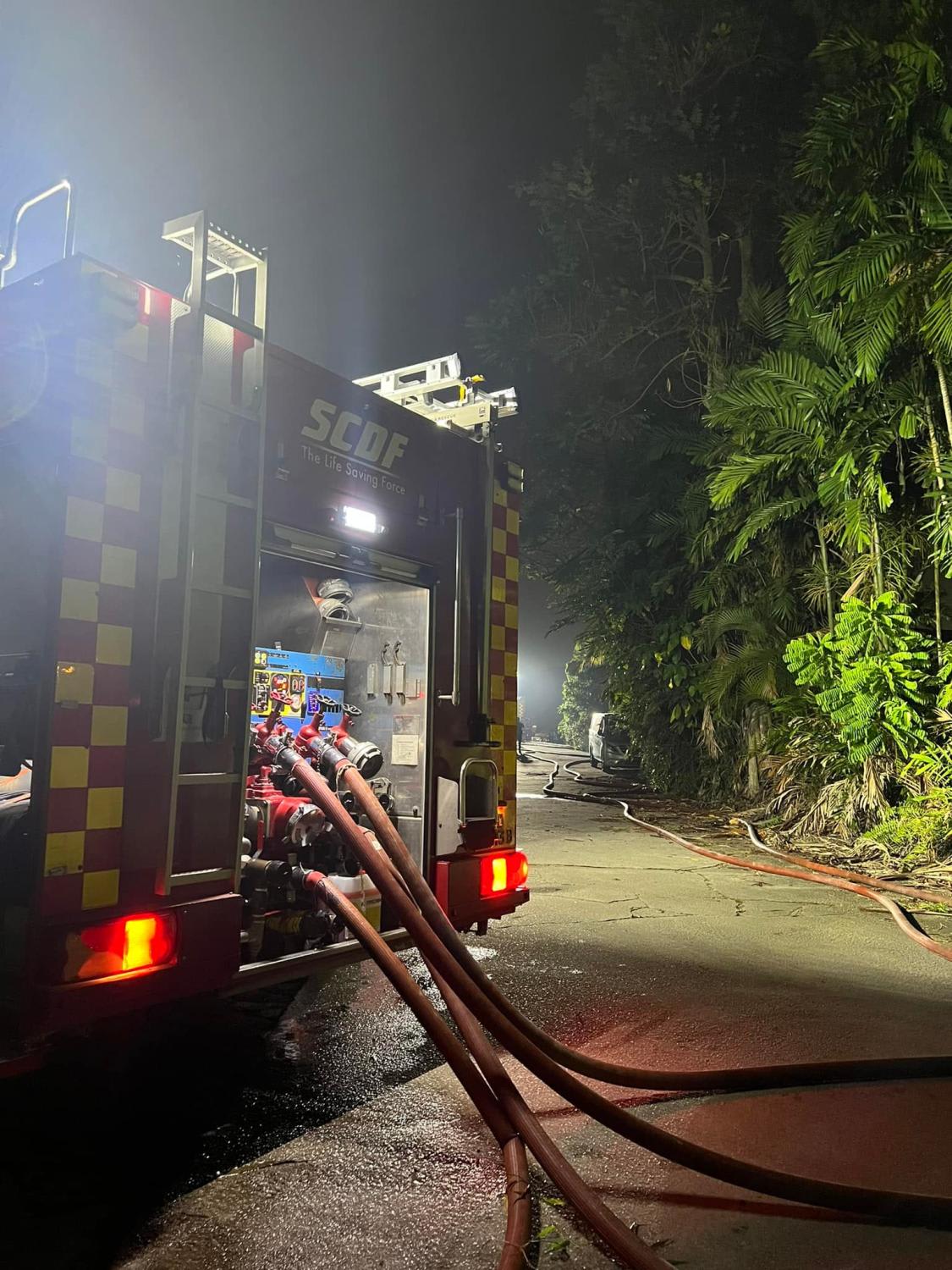 The fire was confined to an area of about 20m by 20m, SCDF said in a Facebook post.
Up to five water jets were used to contain the fire, which was put out within one-and-a-half hours.
According to OpenGovSG, several companies such as Heng Soon Farm, Ken Orchids and Song Orchids are registered to the address.
There were no other reported injuries.
The cause of the fire is under investigation.