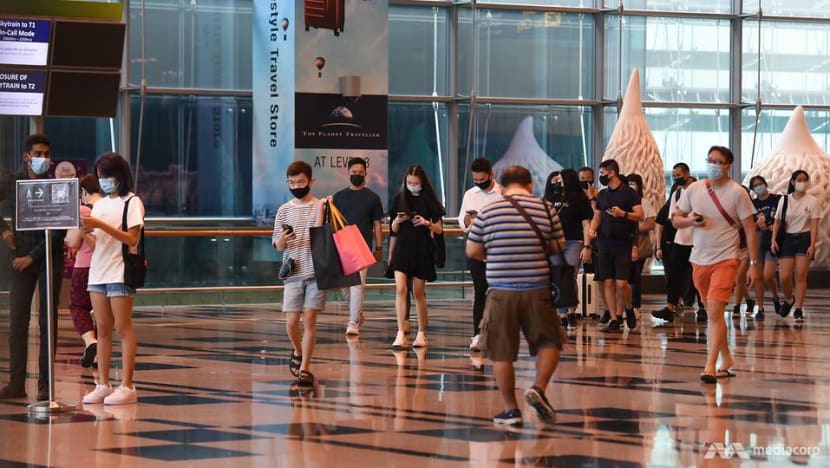 SINGAPORE: Changi Airport will reopen Terminal 1 and Terminal 3 to the public on Sep 1, more than three months after they were closed to non-travellers.
Public access to the two terminals, as well as Jewel Changi Airport, was suspended on May 13 amid a rise in the number of COVID-19 cases linked to the airport. Jewel had earlier reopened on Jun 14.
Additional COVID-19 safeguards will be in place "to protect travellers, airport workers and members of the public who visit the airport", said Changi Airport Group (CAG) and the Civil Aviation Authority of Singapore (CAAS) in a joint media release on Friday (Aug 27).
"These include restricting the use of the arrival halls to arriving passengers and professional meet-and-greet services to minimise interaction between arriving passengers and local residents," they added.
Representatives of hotels, transport services and company agents are required to present the passenger's flight itinerary to gain entry into the meeting area when the flight has landed. Only one representative is allowed to pick up each arriving passenger group, said the authorities.
Other passengers from low-risk countries can pre-arrange their own transport or be picked up by family and friends at the terminal's arrival pick-up kerbside. Taxi services will also be available for passengers.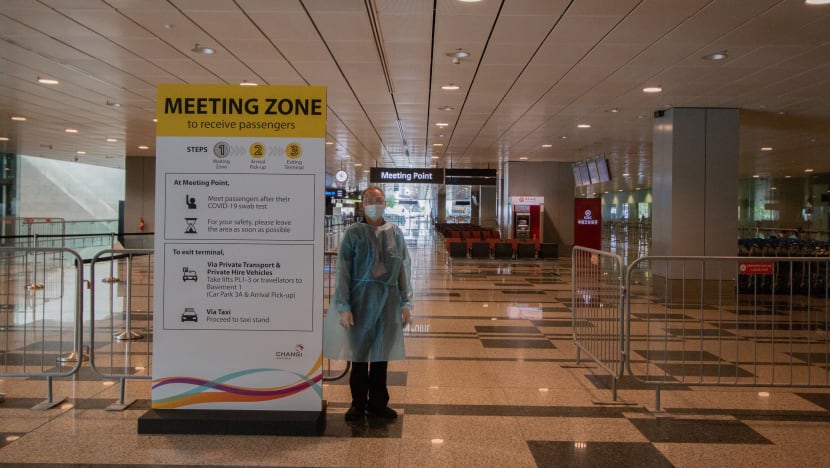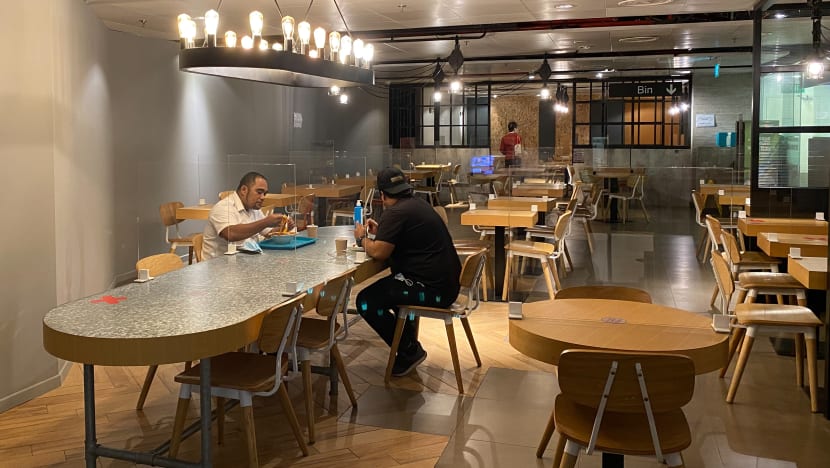 A new dedicated dining area for airport staff has also been set up at Terminal 3 Basement 2 next to the Kopitiam food court. This is to minimise their interaction with the public.
"The air-conditioning and mechanical ventilation systems at the terminals have also been enhanced," said CAG and CAAS.
At the Terminal 3 arrival hall, parts of the area have been converted into a staff rest area. The F&B and retail outlets at Terminal 3's arrival hall will be temporarily closed to the public with this zonal segregation.
"To enhance segregation at the airport, a staff dining area adjacent to the Kopitiam food court at Terminal 3 Basement 2  has been set up to provide airport staff dining at the food court with a dedicated area to have their meals outside of their shift," said CAAS and CAG.
"This reserved staff area will give airport workers the convenience of not having to hunt for a table at the food court, especially during busy meal times."
The terminals' air-conditioning and mechanical ventilation systems have also been enhanced given the threat from the more transmissible COVID-19 variants, added CAG and CAAS.
"These air quality enhancements include the use of hospital grade MERV-14 filters and installation of UV-C sanitisation in the air-conditioning systems, as well as portable air purifiers with HEPA filters in the main dining area at the Kopitiam food court."
These safety measures aim to give visitors "peace of mind to freely visit the departure halls and Terminal 3 Basement 2 to shop and enjoy their meals", said CAAS and CAG.
"As Changi welcomes the public back to its terminals, more than 80 per cent of the retail and F&B outlets at Terminal 1 and Terminal 3 will resume operations," they added.
Andes, Heavenly Wang and Pappamia are among the F&B outlets reopening at Terminal 1. At Terminal 3, the outlets that will reopen include 4Fingers, Collin's, Kopitiam, Mr Teh Tarik Express and Old Town White Coffee, as well as Paradise Dynasty, Starbucks, Swensen's and Ya Kun.
Some retail outlets at the two terminals will also reopen, including Bengawan Solo, Cotton On, Eu Yan Sang, Fragrance, Guardian, NTUC FairPrice, The Body Shop and The Cocoa Trees.
"Photo spots featuring destinations across the world, such as Australia, Indonesia, Hong Kong and South Korea have also been set up for visitors to enjoy after their meals," said CAG and CAAS.
CAAS director-general Han Kok Juan said the authority "will continue to actively review safety protocols at the airport based on an assessment of risks and the prevailing COVID-19 situation".
CEO of CAG, Lee Seow Hiang, said: "Ensuring the health and safety of passengers, visitors and airport staff remains the top priority for CAG."
"With the reopening of Changi Airport's terminals to visitors, we continue to work with the authorities and our airport partners to put in place and maintain multiple layers of safety measures. We hope this assures all airport users and instills a high sense of confidence among them," he added.