SINGAPORE: Three people were taken to hospital after an SBS Transit bus was involved in an accident at Changi Airport Terminal 3 on Wednesday (Sep 22), crashing into what looked like a pillar underneath the Skytrain track.
A person was found trapped in the driver's seat of the bus and was rescued using hydraulic rescue equipment, said the Singapore Civil Defence Force (SCDF) in response to queries from CNA.
The 59-year-old male bus driver and two passengers - a 34-year-old woman and 42-year-old man - were conscious when taken to hospital, the police told CNA. They were taken to Changi General Hospital, said SCDF.
Police investigations are ongoing.
Changi Airport Group (CAG) told CNA that no services have been running on the Skytrain track due to reduced airport operations.
"We confirm that there's an accident ... Our engineers are assessing if there's any impact to the infrastructure," it said.
BUS CAPTAIN MOUNTED KERB: SBS TRANSIT
According to bus operator SBS Transit, the bus captain of Service 27 mounted a kerb as it was exiting the basement of Terminal 3 towards Terminal 1 at about 1pm.
The bus captain suffered "leg abrasions", SBS Transit said in response to CNA's queries.
The company is trying to get in touch with the passengers as it was "not able to do so at the scene", it added.
"We would like to extend our care and concern for their well-being and to render assistance. We would also like to apologise to affected passengers and motorists for the inconvenience caused. Meanwhile, we are assisting the police in their investigations."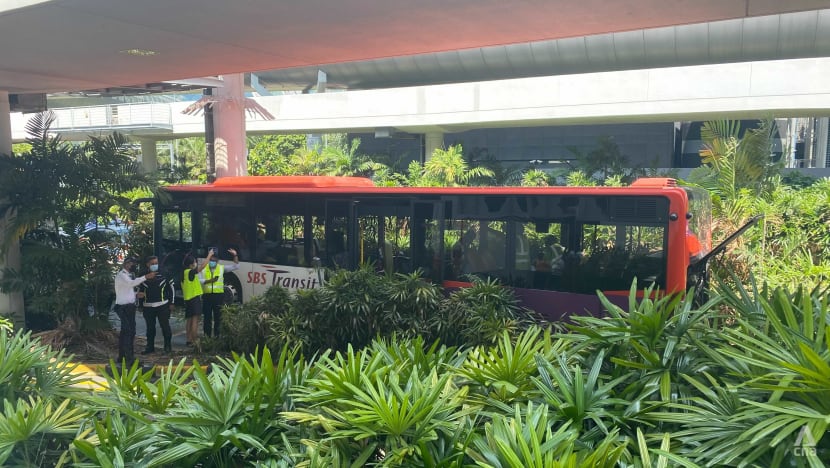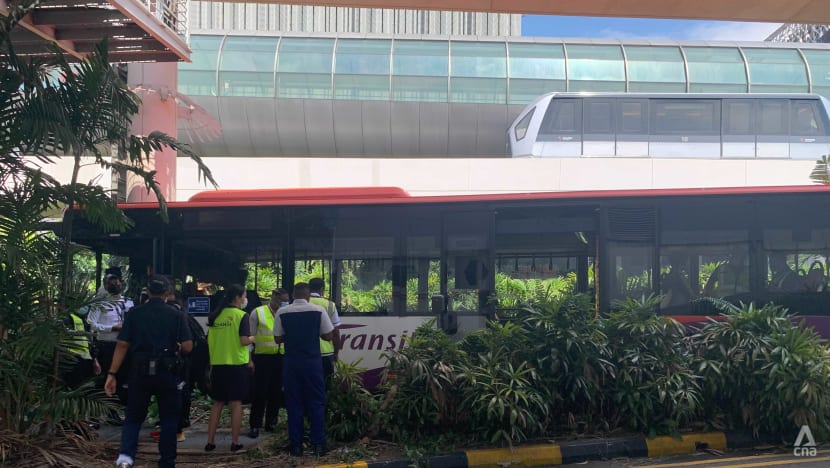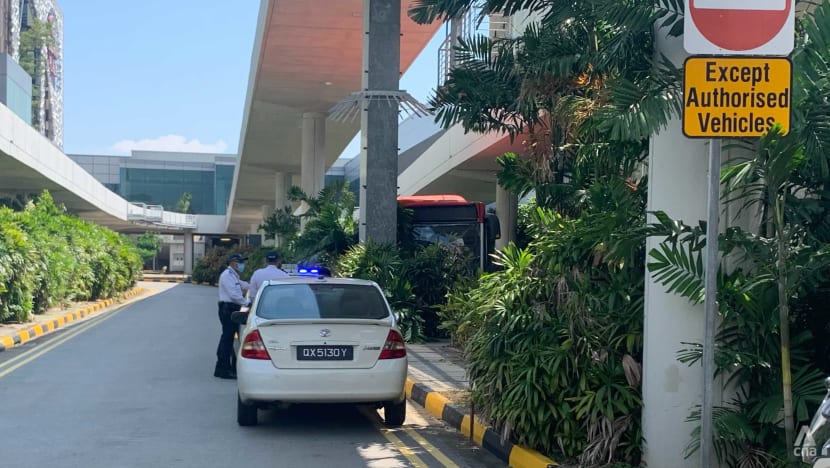 Changi Airport ground staff and police officers were at the scene when CNA arrived at about 3pm. 
The windscreen of the bus was shattered and there was no sign of the bus driver or passengers.
Airport Emergency Service vehicles were also at the scene.
At about 4pm, SBS Transit said in a tweet that services 24, 27 and 53 were skipping a bus stop along Airport Boulevard due to an accident. The services have since restarted normal operations, SBS Transit said at 5pm.
The bus involved in the accident was towed away at about 5pm. There appeared to be minimal damage on the pillar of the Skytrain track.