Charles Yeo, Lawyers for Liberty ordered to pay costs for failed challenges against 2 death row cases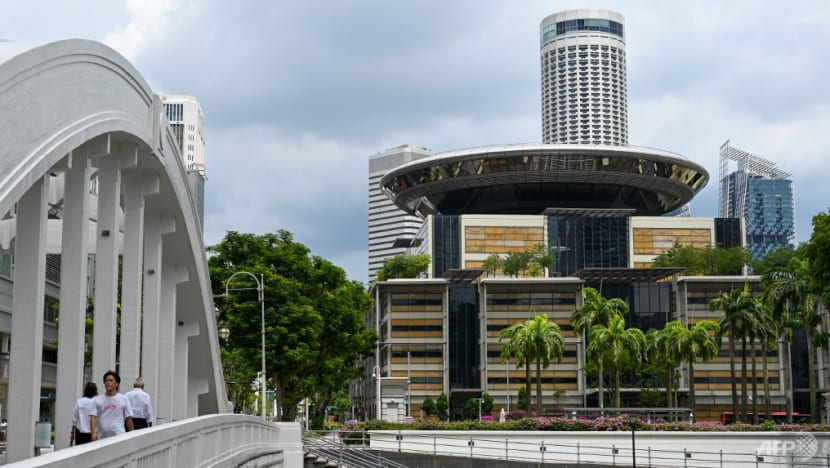 SINGAPORE: Lawyer Charles Yeo and Malaysian non-profit organisation Lawyers for Liberty (LFL) were on Wednesday (Jul 27) ordered to pay costs after their unsuccessful attempts to challenge the death sentences of two drug traffickers.
The Court of Appeal ordered Mr Yeo to pay S$4,000 to the Attorney-General and Public Prosecutor, while LFL was ordered to pay S$1,000 to the Public Prosecutor.
The Court of Appeal had dismissed two applications to set aside the death sentences of drug traffickers Roslan Bakar and Pausi Jefridin after hearings held in February.
Roslan and Pausi were convicted and sentenced to death in 2010 for the capital offence of trafficking not less than 96.07g of heroin (diamorphine). Their appeals were dismissed in 2011.
Their latest challenges were filed in the days before their scheduled executions on Feb 16.
LFL joined Roslan and Pausi as a party in the first application, and Mr Yeo represented them in both applications.
Mr Yeo had argued that it was unconstitutional to carry out a death sentence on offenders suffering from significant mental disorder.
A High Court previously heard evidence from experts that Roslan had an IQ of 74 and Pausi had an IQ of 67. These claims were disputed by the prosecution's own experts.
That judge ultimately found that neither Roslan nor Pausi suffered from an abnormality of mind that impaired his responsibility for the offence committed.
The Court of Appeal dismissed the latest applications as no new evidence was produced regarding Roslan and Pausi's mental state. The judges found that there was no basis to review their sentences.
When the judges questioned Mr Yeo about LFL's interest in the proceedings, he said that the organisation was assisting Roslan and Pausi as it was against the death penalty.
Rejecting this reason, the court also made the finding that LFL had no standing to be a party to the application.
COSTS AGAINST CHARLES YEO
After the applications were dismissed, the Attorney-General and Public Prosecutor applied for costs to be ordered against Mr Yeo and LFL.
They argued that Mr Yeo's conduct in bringing the applications to the court was improper, citing serious procedural and substantive deficiencies in his submissions.
They also argued that the applications were a "legal filibuster to frustrate and delay" the carrying out of Roslan and Pausi's executions.
They asked the court to order S$25,000 in costs against Mr Yeo for the two applications.
Mr Yeo countered that he did not charge or earn any fees for acting for Roslan and Pausi, and asked the court to order not more than S$2,000 in costs.
The judges found that Mr Yeo acted improperly in filing both applications when he had no material to justify them.
"As a qualified lawyer of four years' standing, he should have known that it was his duty to determine whether there was any proper case to put forward to the court – he could not just act willy-nilly on the basis of his clients' instructions or desires," they said.
The judges also considered his "sincere passion" to help his clients and "youthful enthusiasm", but warned that this was insufficient.
COSTS AGAINST LAWYERS FOR LIBERTY
In respect of LFL, the Attorney-General argued that the organisation abused the court's process and participated in the legal proceedings to further its own cause of campaigning against the death penalty.
The Attorney-General asked the court to order S$2,000 in costs against the organisation.
LFL's representative, Mr N Surendran, countered that the court's power to order costs was "unconstitutional" and had an "oppressive" and "chilling" effect, according to court documents.
He argued that costs orders had the "inevitable effect of preventing or intimidating NGOs ... or concerned members of the public or lawyers from assisting or ensuring access to justice for the prisoners or their families".
The judges rejected this argument, saying that Roslan and Pausi had "ample access" to the courts and assistance from defence counsel, and that their cases were given "exhaustive consideration".
"Given the gravity of the right to a fair trial and the importance of access to justice, allegations of breaches of the same which could impugn the criminal justice system ought not to be made lightly," they said.
They also highlighted that the power to order costs can only be exercised if the application was frivolous, vexatious or otherwise an abuse of the process of the court.