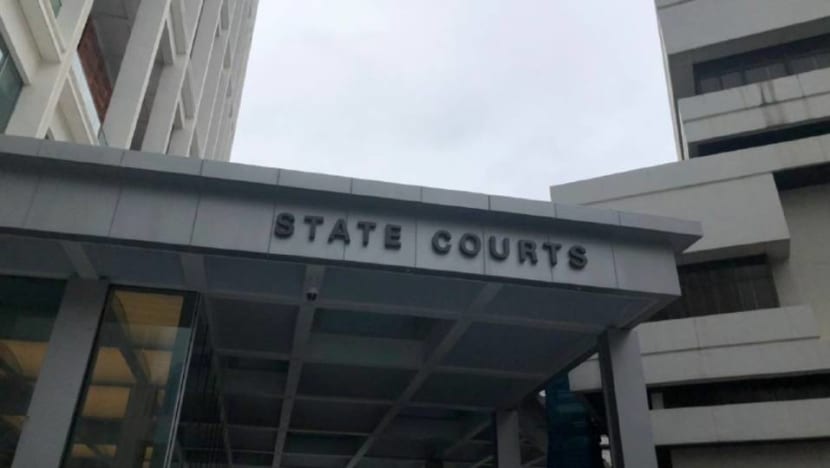 SINGAPORE: A club bouncer was on Wednesday (Aug 17) sentenced to 17 weeks' jail and fined S$3,000 for offences including obstructing the course of justice.
Aaron Chua Jun Hao, 27, was part of a network of nightclub employees who used chat groups to tip each other off about police raids in order to escape detection.
He was sentenced after pleading guilty to six counts of obstructing the course of justice, and one count each of affray and causing hurt by a rash act.
Thirteen other charges were considered for sentencing.
Authorities first discovered the tip-off chat groups in April 2019, when they detained a man at Woodlands Checkpoint for failing to declare cash he had on him.
A check of the man's mobile phone showed two WhatsApp chat groups called "Rolex Movement" and "Night Owl".
Then in February 2020, police arrested three club employees who were acting as police lookouts. Investigations revealed two more WhatsApp chat groups, "UncleValet" and "Pao Pao Bing Tuan".
Members of these chat groups mostly comprised bouncers and other club employees. They used the groups to alert each other about raids at their clubs, allowing other members to take steps to prevent the detection of offences at their workplaces.
The tip-off messages included information such as police vehicle licence plate numbers, locations of enforcement checks, sizes of raiding teams and the specific unit or department conducting the raid.
The members used code words and abbreviations, such as referring to non-uniformed enforcement officers as "cv", said Deputy Public Prosecutor Lee Wei Liang.
Chua, a bouncer at various clubs, was a member of the "Night Owl" and "UncleValet" chat groups.
He admitted to sending 60 tip-off messages to the "Night Owl" chat group between January and April 2019, and four such messages to "UncleValet" between January and February 2020.
In his messages, he identified officers from the Secret Societies Branch of the Criminal Investigations Department, including singling one out by name.
Court documents stated that there were ongoing law enforcement operations in the vicinity of the nightclub when Chua sent the messages.
He did it "knowing that members of the said chat group will likely take steps to prevent the detection of offences in the vicinity of the said law enforcement operations".
Eight other alleged members of "Night Owl", aged 29 to 48, are set to plead guilty on Friday.
The eight - Abdul Hadi Zainuddin, Muhammad Rashidi Rashid, Muhammad Rasyidi Safiee, Daniel Seet Joo Tong, Brandon Chung, Ang Whay Chong, Wilson Soon Jien Yang and Lim Poh Kian - were among 22 men charged with obstruction of justice in July.
Chua was also convicted of unrelated offences of driving his car towards a man and hitting him from the back three times, and being part of a fight between two groups drinking at a pub in Katong.
Anyone convicted of intentionally obstructing the course of justice could be jailed for up to seven years, fined or both.