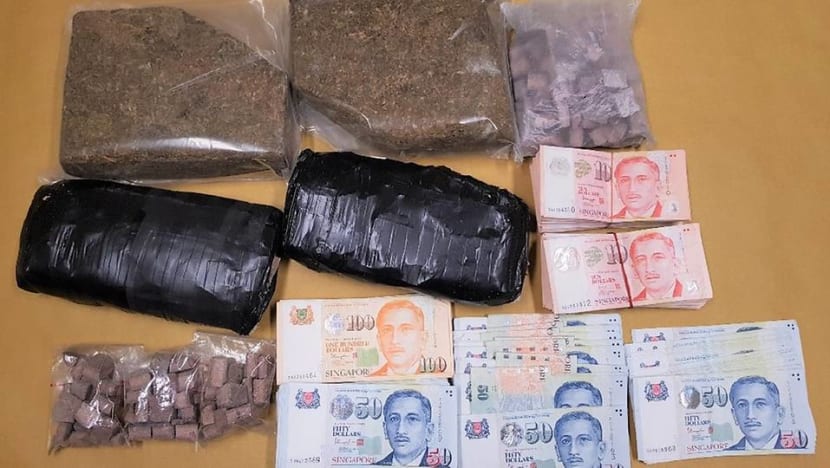 SINGAPORE: A variety of drugs with a street value of more than S$250,000 were seized in an operation by the Central Narcotics Bureau (CNB) on Friday morning (Aug 24).

Seven suspected drug offenders, all of whom are Singaporean, were arrested.

In a statement, CNB said its officers were deployed to observe the hideout of a suspected drug trafficker near Woodlands Crescent. The suspect, a 35-year-old male, was believed to be dealing in a sizeable quantity of drugs.

During the observation, CNB officers spotted another suspected drug trafficker, a 43-year-old male, entering the hideout.

Using specialised forcible entry tools, officers from CNB's Special Task Force burst into the unit and arrested both men before they were able to dispose of the drugs.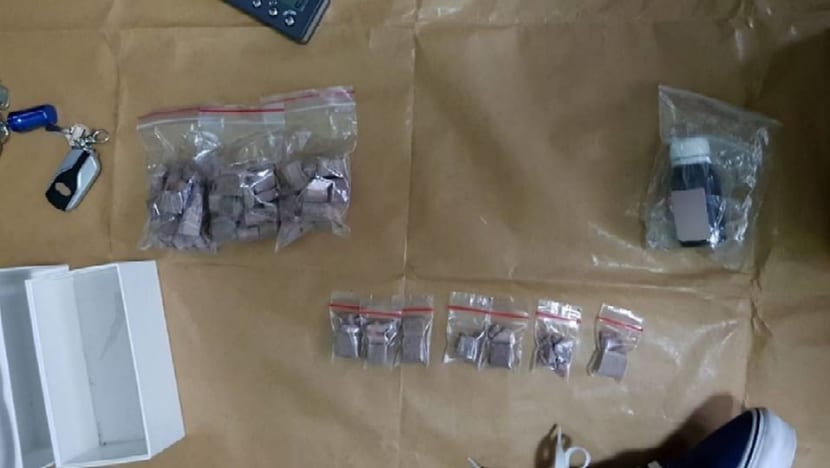 A total of 2.9kg of heroin, 2kg of cannabis, 100g of Ice, 45 ecstasy tablets and a bottle of methadone were found. Cash amounting to S$21,170 was also seized.

Two female suspects in the unit, a 30-year-old and a 32-year-old, were also arrested.

The 35-year-old man fainted during the search of the hideout, and was taken to hospital by ambulance.

CNB also arrested three other known associates of the 35-year-old male suspect on the same day.
Two of the suspects, a 42-year-old male and a 48-year-old male, were arrested in a unit at around Jurong East Street 24.

Police also seized about 12g of Ice and a small amount of cannabis from the premises.

The other known associate, a 48-year-old male, was arrested at Yishun Avenue 11. About 630g of heroin and 50g of Ice were also recovered.

Investigations into the drug activities of all the suspects are ongoing.

According to CNB, 2kg of cannabis is enough to feed the addiction of about 286 abusers for a week, while 3.53kg of heroin is enough to feed the addiction of about 1,681 abusers for a week.