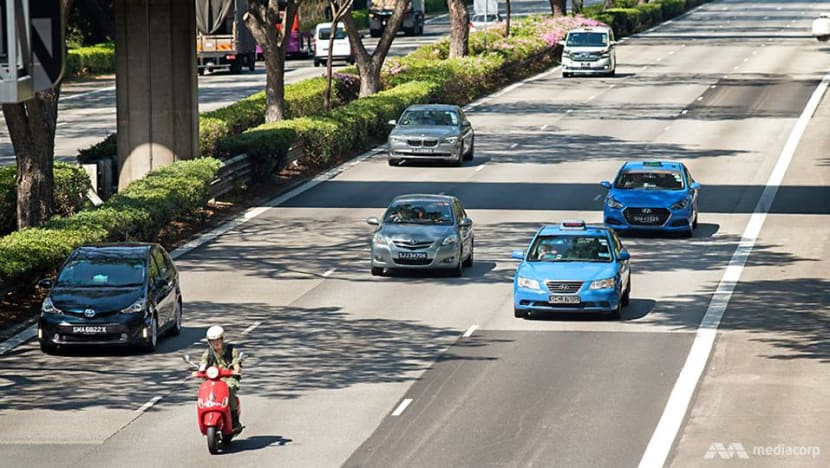 SINGAPORE: Certificate of Entitlement (COE) premiums for Category A and B closed higher in the latest bidding exercise on Wednesday (Jun 7) after falling in May under the increased quota for cars in the two categories.

For Category A, which is for smaller cars, premiums closed at S$98,001 (US$72,661), up from S$92,000 in the previous tender.
Premiums for larger and more powerful cars in Category B rose to S$120,702 from S$113,034.
Open category COEs, which can be used for any vehicle type but end up being used mainly for large cars, fell to S$120,889 from S$125,000.
COEs for commercial vehicles, which include goods vehicles and buses, rose to S$81,801 from S$77,501 in the previous bidding exercise.
Motorcycle premiums closed at S$11,001, up from S$10,602 in the last exercise. This comes after prices took a plunge on May 4, following fresh measures requiring bidders to put down a higher bid deposit and cutting the validity period for motorcycle temporary COEs.
A total of 3,003 bids were received, with a quota of 1,782 COEs available. 
It was announced in May that the COE quota for cars in categories A and B will go up over the next few quarters as the Land Transport Authority (LTA) makes a one-time adjustment to reduce the supply volatility.
For the current quarter from May to July, the COE supply will go up by 24 per cent for Category A. Category B will see a 15 per cent increase.
These COEs are from a pool of guaranteed deregistrations of five-year COEs which are set to expire when supply is higher. LTA will bring them forward to be distributed over the next few quarters.
The move comes on the back of rising COE prices, with premiums for cars topping the S$100,000 mark in recent months. 
Transport Minister S Iswaran said in parliament on May 8 that premiums are expected to trend upwards, with Singapore's policy of zero-growth in the car population and as household incomes rise.
You may also be interested in: