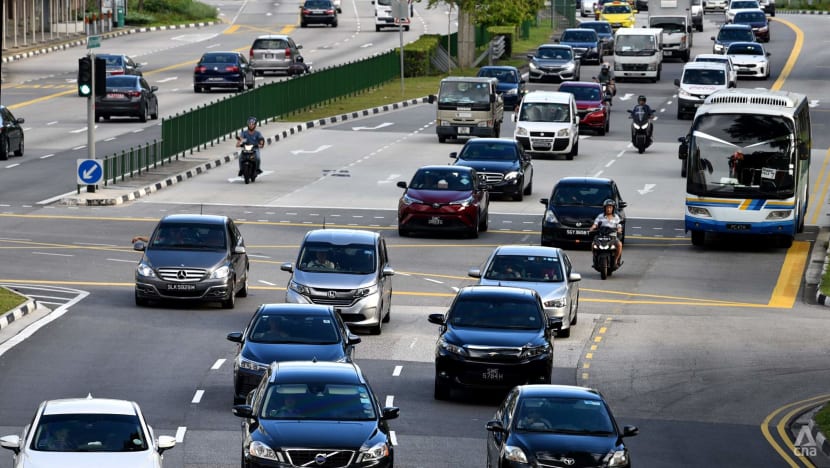 SINGAPORE: Certificate of Entitlement (COE) premiums closed mixed in the latest bidding exercise on Wednesday (May 5).
For Category A cars, or those 1,600cc and below with horsepower not exceeding 130bhp, premiums closed at S$48,002, down from S$49,640 in the last exercise.
Premiums for larger and more powerful cars in Category B fell to S$60,001 from S$61,190.
COEs for commercial vehicles, which include goods vehicles and buses, fell to S$43,001 from S$44,001 in the previous bidding exercise.
Motorcycle premiums closed at S$8,011, up from S$8,000 in the last exercise.
Open category COEs, which can be used for any vehicle type but end up being used mainly for large cars, rose to S$63,002 from S$62,100. Open category COEs are at the highest since July 2015.
A total of 3,893 bids were received, with a quota of 2,726 COEs available.
COE prices rose sharply in the last tender two weeks ago, with premiums for Category B surging to the highest in more than five years.
Although CEO prices fell in certain categories this round, the decrease was "not significant", noted Yong Lee Seng Motor managing director Raymond Tang. 

As Wednesday marks the first round of bidding under the COE quota for May to July, buyers may have been taking a wait and see attitude, he said. 

The COE quota from May to July is set at 16,010 - the lowest in more than six years and a steep drop from the 17,511 certificates available between February and April. 

Mr Tang expects premiums to remain high as demand for cars continues to be strong. 

"This small drop shows that for the next few rounds, we will definitely see COE (prices) going up again," he said. 

Additional reporting by Zhaki Abdullah