ComCare eligibility criteria to be tweaked
More needy Singaporeans can seek assistance from the Community Care Endowment Fund (ComCare), with revisions to the criteria to include more income groups.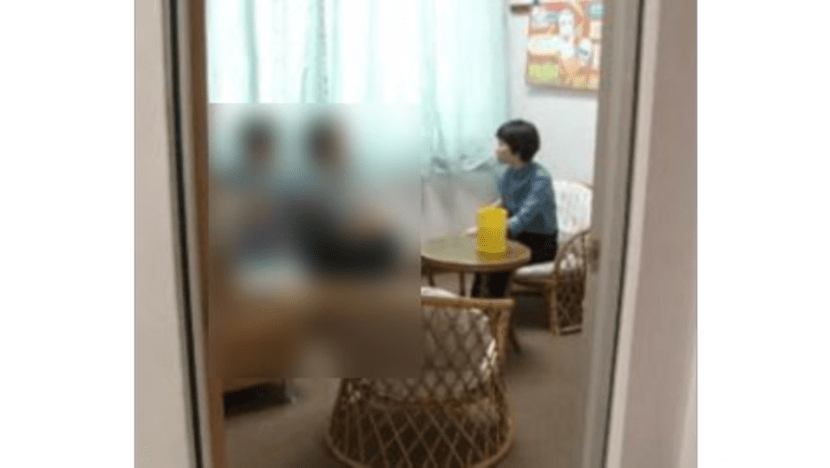 SINGAPORE: More needy Singaporeans can seek assistance from the Community Care Endowment Fund (ComCare), with revisions to the criteria to include more income groups.
Acting Minister for Community Development, Youth and Sports Chan Chun Sing said the changes will benefit 15,300 more beneficiaries and cost S$21 million each year.
The Public Assistance Scheme (PA) was tweaked in July 2010 so that those receiving CPF payouts lower than PA rates - which begin from S$400 for a single person to S$1,050 for a household of four persons - can be eligible.
One such person who has benefitted is 65-year-old Madam Jumiah Diroen.
She lives with her 84-year-old mother who is also on the scheme.
Madam Jumiah had stopped work in 1998 after a fall and was dependent on her CPF retirement payout of about S$300 per month.
Soon, needy elderly who depend on payouts below the PA rate - other than CPF - will also be eligible for the scheme.
They can include pensioners, and those under the Lease Buy Back Scheme or ElderShield.
Under the scheme, they can receive an additional cash grant over and above their pension or payouts.
The household monthly income criteria will also be raised from S$1,000 to S$1,500, so that more needy elderly with adult children who are themselves in need, will also be eligible for the Public Assistance Scheme.
300 more cases will benefit with the changes.
The ComCare will also be tweaked to benefit more families who require short to medium term assistance.
The household income cap will be increased from the current S$1,500 to S$1,700.
And the per capita income criteria will also be raised to S$550 so that families with more dependents can qualify.
Mr Chan said: "This will enable more to receive short-term assistance to tide over difficult times, and have the hope to get back on their feet again.
"Some of these families may have reasonable household incomes, but in reality, struggle to make ends meet because they have many dependents to look after."
An additional 3,700 households are expected to benefit from the revised income criteria.
Similar changes will also be made to the Citizens' Consultative Committees ComCare Fund to allow those who need quick temporary help at the constituency level.
An additional 6,300 persons are expected to benefit from this revision.
Pre-school and student care will also be made more affordable.
From July, the income ceiling for the Student Care Fee Assistance (SCFA) scheme will be raised from S$2,500 to S$3,500.
Each student will also receive a S$400 start-up grant that helps in the initial cost at enrolment.
Mr Chan said this will come in useful for expenses such as books, insurance and registration fees.
A per capita income criterion for child care, kindergarten and student care subsidies will also be introduced.
Larger families with monthly household income of more than S$3,500 will be eligible for the subsidies, if their per capita income is S$875 or less.
With the changes, there were concerns that some may stay permanently in the system.
MP for Ang Mo Kio GRC Ang Hin Kee said: "Is there a concern that with the lowered threshold of lowered assistance, more people will abuse or stay permanently in the system? And if that is the case, what will be done to prevent this?
Mr Chan said: "This is a small problem that we can manage and the way we manage this, will depend very much on the people working on the ground making the ground assessment.
"I'm concerned more about the false negative - the false negative are people who really need help but for some reasons are unable to and they do not know where to get help.
"People who are staying in the one room flats, two-room flats, and the three room-flats, many of them do not even know how to apply for a bursary for their children in school, we want to reach out to them."
A new service portal ComCare.sg will help raise awareness, while publicity material will also be simplified.
In the event of an economic downturn, Mr Chan said to ensure that those at the margins do not fall through the cracks, there will be more flexibility in the administration of ComCare at the Community Development Councils (CDC).
CDCs will also receive S$5 million per year, to augment their manpower, so that assistance can be delivered promptly.
Grassroots leaders being an important touchpoint will also be given a ComCare Starter's Kit, so they can better advise needy residents and connect them to help.