commentary Singapore
Commentary: Contemplating the future of dying
Lien Foundation CEO Lee Poh Wah discusses our attitudes towards death and care at the end of life.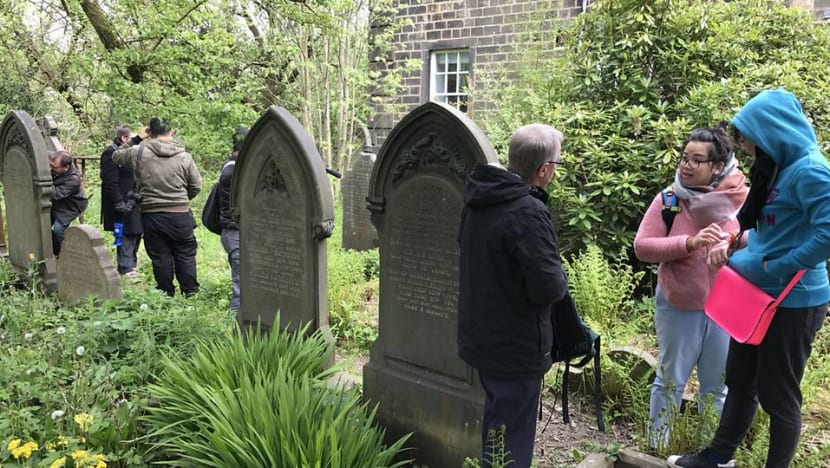 SINGAPORE: A unique, week-long community festival is held in the bustling market town of Todmorden in the United Kingdom every May.

As spring blossoms fill the verdant valleys, hundreds of young and old from all walks of life gather in medieval churches, town halls and cosy little libraries to have collective conversations - about death, dying and bereavement.
This festival called Pushing Up Daisies is an example of ordinary people taking ownership of something that will affect us all someday - promoting well-being at the end of life.

Run entirely by volunteers – including people with terminal illnesses – it creates a space for conversations through interesting activities like graveyard tours, which immerse participants in the stories of long-departed lives, and flower arrangement workshops where florists talk about end-of-life issues by drawing comparisons to the life cycle of flowers.
"We felt that the real problem in our culture is that we don't talk about (death and dying) very much. That we are frightened of it," said grief counsellor Hannah Merriman, 40, one of the driving forces behind the festival, which tries to dispel fear and make death a normal part of life.
The festival tries to help people value what they have, live in the moment, and, for those left behind, treasure happy memories as they negotiate life without a spouse, a parent or a beloved child.
The event only lasts a week but the conversations it sparks, says Ms Merriman, continue through the year:
What we can do that hospitals and hospices can't do, is to have conversations before it's critical, before people are terrified and after people have died.
WHITHER PALLIATIVE CARE?
Indeed, easing pain and smoothing the bumpy journey many face in the last leg of life is too important an issue to be relegated to the tiny palliative care community alone.
Palliative care refers to the care provided to terminally ill patients to ensure their physical, emotional and psychosocial well-being at the end of life. Specialists in the field can prescribe ways to ease common physical symptoms like pain, shortness of breath, nausea or constipation.
They can also help families take difficult decisions in an informed manner as they navigate the complexities of the healthcare system. Above all, they can lend a listening ear, open their hearts and offer support without judgment as they journey with fellow human beings during dark, difficult times.
We struggle with death because we don't engage it enough. Avoiding this topic leaves us disempowered, ignorant about our choices and ill-equipped to accept the inevitable, let alone support those who are dying or bereaved.
To truly transform the end-of-life experience, we need to increase public participation and make palliative care more accessible by embodying its principles within the entire healthcare system and community settings.
DEATH IS EVERYONE'S BUSINESS
Longevity and rapid ageing have led to an explosion in chronic illnesses. Data from the US shows that seven in 10 of us now live long enough to die from chronic or lifestyle-related conditions like heart disease, dementia, diabetes and kidney failure.

For the majority, dying can be a complicated and protracted process, often shrouded in physical and emotional pain.
Advancements in medical technology have also made hard decisions inevitable. For when do we decide to allow a natural death?

And when do we say yes to medical technology that might fend off death without restoring health?
Indeed, the only way forward is to apply a whole-of-society approach to palliative care, where specialists in the field work in tandem with clinicians, community care staff, private organisations, volunteers, caregivers past and present and the terminally ill to foster end-of-life conversations and offer social support wherever and whenever possible.
Such interventions have already shaped cultural views and public policies to combat public health challenges such as smoking, obesity and diabetes. They could be used to promote optimal well-being in the face of life-limiting illnesses.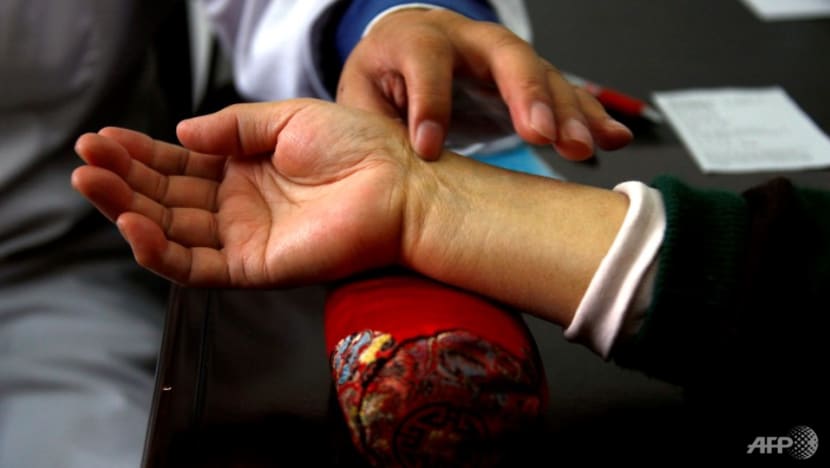 MAKE PALLIATIVE CARE PRACTICES MAINSTREAM
Half a century since the birth of the modern hospice movement led by Dame Cicely Saunders in 1967, it is a good time to reflect on what we want out of end-of-life care.
To Dame Cicely, palliative care, which always placed the patient at the centre of care, embodied the soul of medicine. As a trained nurse, social worker and physician, she saw palliative care as a discipline driven by an inclusive team effort between care providers, families and patients to relieve suffering.
Yet, even 50 years after she founded St Christopher's in London, which is widely regarded as the first modern hospice, festivals like the one at Todmorden are an exception.

The fact is palliative care remains a poorly understood specialty, even within the medical community.
In Singapore, a Death Attitudes Survey commissioned by the Lien Foundation in 2014, which polled both ordinary people and healthcare professionals showed that while almost all the 200 doctors and 400 nurses surveyed thought palliative care should be made readily available, only 40 per cent of doctors and 45 per cent of nurses reported being familiar with palliative care.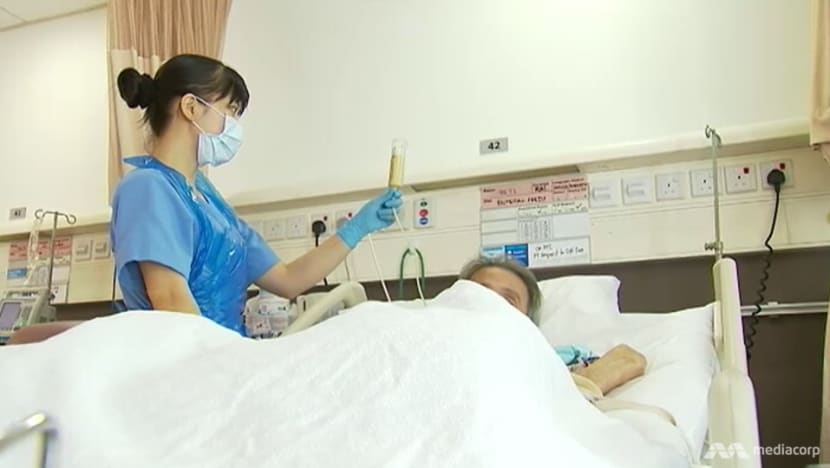 Thus this "whole of society approach", to make death and dying everyone's business must start with all healthcare professionals being equipped with the knowledge and skills to provide basic palliative care, regardless of diagnosis and setting.
MANAGE EXPECTATIONS OF MODERN MEDICINE
Living as we do in a world where the rare medical "miracle" and advancements in healthcare technology receive far more media prominence than the day-to-day realities of dying, many patients and their families harbour incredibly unrealistic expectations of the curative powers of modern medicine.
There is growing evidence that doctors often fail to communicate clearly the limits of treatment, leading patients and their families to overestimate its benefits and underestimate the harms.

A 2012 study of nearly 1,200 terminally ill lung and colorectal cancer patients in the US showed that 69 per cent of these lung cancer patients and 81 per cent of those with colorectal cancer did not report understanding that chemotherapy was not likely to cure their cancer.
This gap between perception and reality usually occurs because doctors simply don't know what to say and families are too afraid to ask. This lack of understanding takes a heavy toll on patients and the system alike.
So patients often continue with aggressive treatments like chemotherapy, with side effects that make them sicker, when discontinuing them could increase the quality of life they would enjoy in the limited time they have left.

Such unnecessary treatments also bump up costs and result in many patients spending their last days in hospital rather than at home.

Indeed, the conversations doctors should hold with the dying should be accorded the importance of a clinical skill.
Meanwhile, studies have shown that most people would prefer to die at home. The 2014 Death Attitudes Survey by the Lien Foundation, for instance, showed that 77 per cent of more than 1,000 respondents said they would like to do so. However, in reality, only 27 per cent of deaths in Singapore take place at home.
Bridging this gap between the preferred and actual place of death is increasingly being regarded as a measurable indicator of the success of palliative care services. Clearly, there is much work to be done in this area too.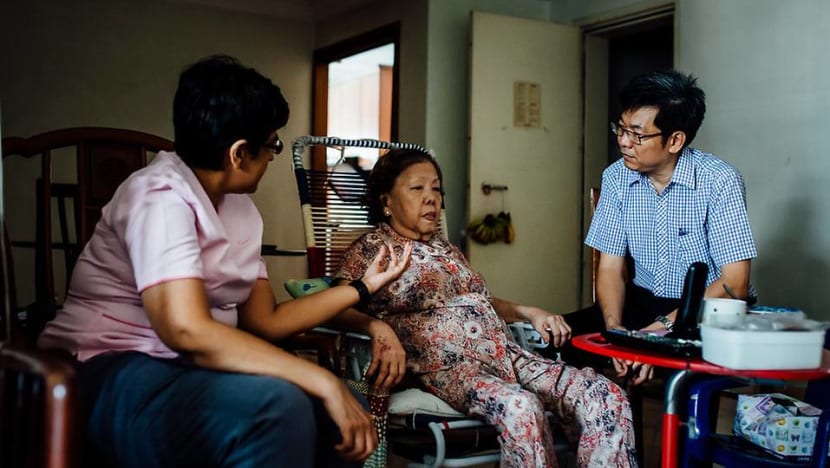 Even as more healthcare professionals are familiarised with the principles and processes of palliative care, there is also a need for more open conversations about death – or "die-logues".
NORMALISE 'DIE-LOGUES'
There is much to be learnt from other parts of the world on how these "dielogues" are carried out. In the UK, for instance, the National Council for Palliative Care set up a Dying Matters Coalition, which includes 32,000 community organisations that organise outreach activities all year round.
These culminate in an annual, high-profile Dying Matters Awareness Week, providing an unparallelled opportunity to bring end-of-life issues under the national spotlight. The Todmorden festival is but one of the hundreds of events held during that week across the country. 
Concerted community efforts led by faith-based organisations in Taiwan, meanwhile, have also brought the topic of death into the open, by focussing on equipping volunteers with practical skills to deal with common end-of-life challenges.
The Catholic Kang Tai Foundation, which focuses on improving the quality of life of seniors, trains advocates such as hair stylists, retirees, housewives and taxi drivers on palliative care, who in return commit to reach out to 50 other persons.
Education is key in raising national consciousness.

Life-and-death courses, where students learn about ageing, bereavement and hospice care, is compulsory in schools in Taiwan. Older students also learn about organ donation and handling emotional distress.
Such topics are also discussed in healthcare and religious institutions. This has helped to foster a culture where end-of-life care is understood and embraced collectively by society and end-of-life care preferences are discussed in detail, long before the end is near.
Change should be crafted from both ends - not just ground-up, but also via progressive laws and government policies that promote and reward advanced care planning and palliative care practices for everyone who is seriously ill.
Currently, the healthcare finance and insurance systems in many countries, including Singapore, tend to reimburse hospitals and doctors for surgeries and intensive care at the end of life, rather than for listening and talking to patients and their families about their values, wishes, care needs and what matters most to them as they navigate the last leg of life.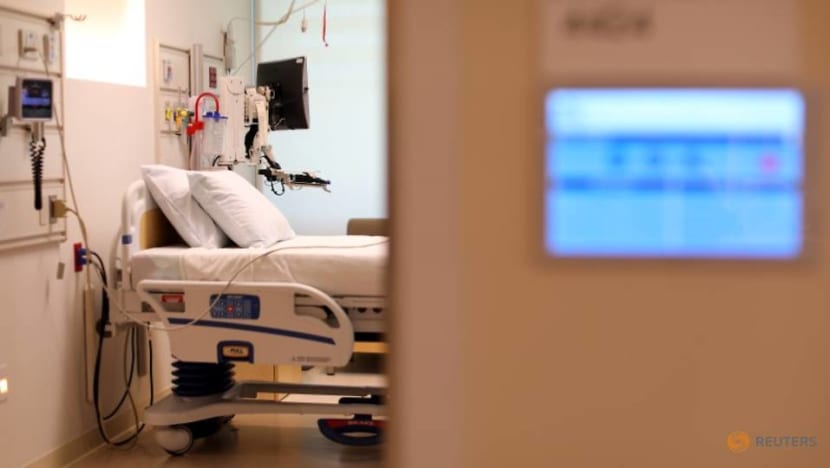 But recent developments on this front in the US seem promising.

In Massachusetts, a law implemented in 2014 makes it mandatory for hospitals, nursing homes and health providers to offer end-of-life counselling to patients who are terminally ill, which could lessen the stress for a patient and his family in his last days.

The hope is that such conversations will one day become as commonplace as taking medicine to soothe physical pain.
From last year, Medicare – the US federal health insurance programme for seniors - began reimbursing doctors for having end-of-life discussions with their terminally ill patients.

These moves stem from the faith that when doctors, patients and their families have free and frank end-of-life conversations, acceptance of hospice and palliative care is significantly higher.
In doing so, society acknowledges this simple truth: That when society is reluctant to accept death as a natural process and fixates on defeating disease, we are left to bear the cost of excessive medicalisation and unnecessary suffering.
HIGH-TECH, HIGH-TOUCH
We can also be more creative at harnessing technology to extend the effectiveness and reach of palliative care. Palliative care has long been regarded as a low-tech, high touch specialty. With the advent of big data and machine learning, such views are becoming increasingly outdated.
Macabre as it may sound, computer algorithms are now able to predict how much longer seriously ill patients have to live. This has in turn improved access to end-of-life care.
For instance, an American start-up, Aspire Health, has been using an algorithm to predict which patients are likely to die over the course of the next year and has proceeded to offer them quality palliative care services – including symptom management, care coordination and access to a 24/7 hotline – in the comfort of their own homes.

At the same time, patients and their families are assured that they will not be denied any hospital treatment, should they still desire it.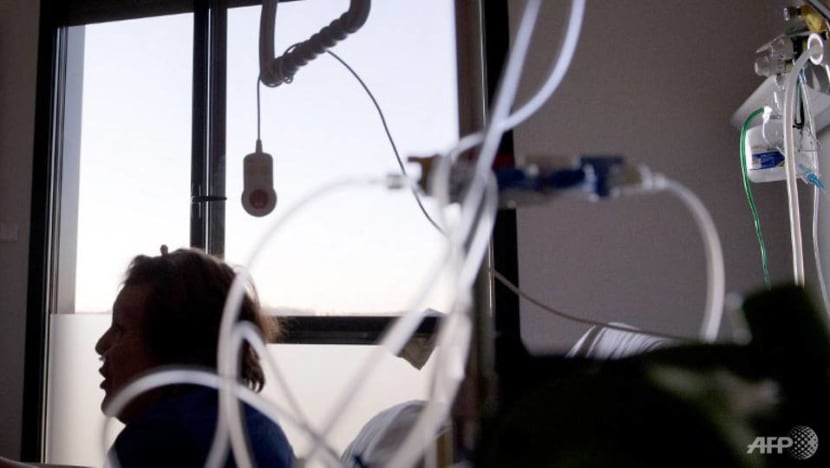 Data from the Dartmouth Atlas of Healthcare shows that patients in the US see a doctor an average of 29 times in the last six months of life. Most see doctors in clinics or in hospitals.

For more than 20 years, the Atlas has documented variations in how medical resources are distributed and used in the USA. Aspire's aim is to mitigate the stress and chaos of multiple doctors' visits and bring both calm and care to patients at home.
As this company has shown, high-tech can be married with the traditional high-touch model of palliative care to ensure that more can end life's journey with dignity, not despair.
Above all, the future of palliative care lies in reclaiming the end of life from the medical profession, in focusing on care, not cure.

It comes with knowing that there is a time in life when meaning becomes more important than medicine, when we choose not to dwell on the past which can never come back nor the future which is unknown – but on living in the present, savouring a good meal, a favourite song, some final tender touches.
A good death, ultimately, is about living well, right till the very end.
Lee Poh Wah is CEO of Lien Foundation. The Foundation's latest project After Cicely 50 commemorates 50 years since the setting up of the world's first modern hospice, St Christopher's, in London.
This is the eighth commentary in Channel NewsAsia's series exploring key issues and challenges facing patients with terminal illnesses and care at the end of life. Read: