commentary Singapore
Commentary: Do our young really need expensive enrichment classes?
Frantic parents fret over how best to give their child a head-start in life, but Dr Nirmala Karuppiah argues that it is far more important to cultivate in them a love for learning.
SINGAPORE: Many parents in Singapore spend weekends sending their young children to enrichment classes.

These classes can take many forms, from early preparatory classes that introduce concepts children will eventually learn in primary school, to broad-based programmes that seek to help young children develop basic motor and social skills, to creative arts classes that encourage individual expression.
However, are expensive, structured enrichment classes really necessary for children in their early years? Would children be left behind, if they do not attend such enrichment classes?
Children are naturally creative and curious. What is more important is for parents to provide them with lots of opportunities to support both their creativity and curiosity in their early years – and this may not involve expensive, structured enrichment classes.

This is especially the case, if parents can adopt an integrated approach to teaching and learning in their children's early years. Children are naturally excited and feel most engaged when they are exposed to stimulating and multi-sensory hands-on activities.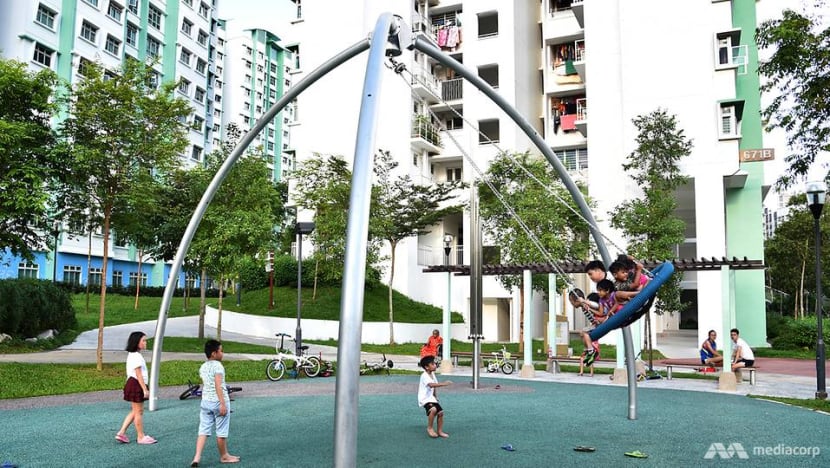 Parents can themselves plan low- or no-cost activities along the knowledge, skills and dispositions to be acquired rather than send their children to enrichment classes that focus on a specific learning or subject area.
A WALK IN THE PARK?
Take the example when children are involved in an activity like a walk in the park. They can learn about plants and the colours of nature.
During the walk, they could be asked to share their feelings, impressions and experiences about the park, encouraging them to become more aware and mindful of their surroundings.

They could also be asked to identify, describe and compare the things which they see around them, developing their process skills such as observation, comparison and communication.
Parents could also introduce children to parts of a plant such as the stems, leaves, flowers and fruits. Through this, children may learn about art including the concepts of colour, contrast and composition. They may also learn science concepts including the concepts of texture and flexibility.
In doing so, parents also give their children an outdoor experience where they can learn about parts of the plant in an immersive walk around their neighbourhood, instead of learning about nature in a potentially clinical classroom setting.
More importantly, a walk in the park can give children a rich and meaningful experience, where they also take away the value of nature and the importance of environmental conservation.
Upon return, children can create collages from the items collected, learning what it means to convert scrap materials into beautiful artwork. On a practical level, they may also learn new language, such as what it means to glue, dry and cut up materials as well as mathematical concepts including shapes and sizes.
CULTIVATE A LOVE FOR LEARNING
When children are relaxed and enjoy the process of exploring, discovering nature or creating art with other children, there can be positive social and emotional outcomes. They not only construct knowledge through an experiential exercise, but also learn to interact, communicate and build relationships with people in the environment. 
So rather than agonise over whether and what enrichment classes to go for, perhaps what parents could do is to invest in cultivating their children's love of learning. Children should spend their childhood learning about themselves and others, and developing their creativity, imagination, curiosity and sense of wonder.
What parents could do is to be creative and imaginative in using the resources around their homes and neighbourhoods to plan and implement simple activities for young children.

There is so much used materials that could be recycled for art experiences. There is also so much natural materials in our environment, which could provide opportunities for exploration and discovery.

THE VALUE OF PLAY
There is extensive scholarly work on the importance and value of play in the early years. Hence, the activities planned for children should be planned and implemented through play and not through books and worksheets alone.
Related literature and research also highlight the importance of focusing more on the process rather than the product of learning in the early years. Hence, young children should be encouraged to play, and not be rushed and pushed to acquire knowledge and skills in academic areas and produce work which is beyond their age or ability.
There should also be opportunities for young children to take risks, make mistakes and even experience failure in order to grow, develop and learn. They should also be imbibed with positive values to guide them in making the right choices and judgments as well as the resilience to pick themselves up and continue, if things go wrong.
Building trusting relationships with family, relatives and friends will prepare them for future challenges and complexities of school, work and life.  
Hence, we should provide young children with the appropriate environment and experiences to develop and become confident, considerate and responsible citizens in the future rather than packing their weekends with expensive, structured enrichment classes.
Dr Nirmala Karuppiah is a senior lecturer at the National Institute of Education's Early Childhood and Special Needs Education Academic Group.
This is the third commentary in Channel NewsAsia's series on learning and education. You can read the first commentary on whether Singapore schools should adopt digital textbooks here, and the second one on how Singapore teachers should manage issues on race in the classroom here.