commentary Singapore
Commentary: Don't let caring for the dying become a burden on the living
We should spare more thought into helping our palliative care practitioners deal with the challenges of caring for the terminally ill, for they serve a noble cause, says HCA Hospice Care's Dr Chong Poh Heng.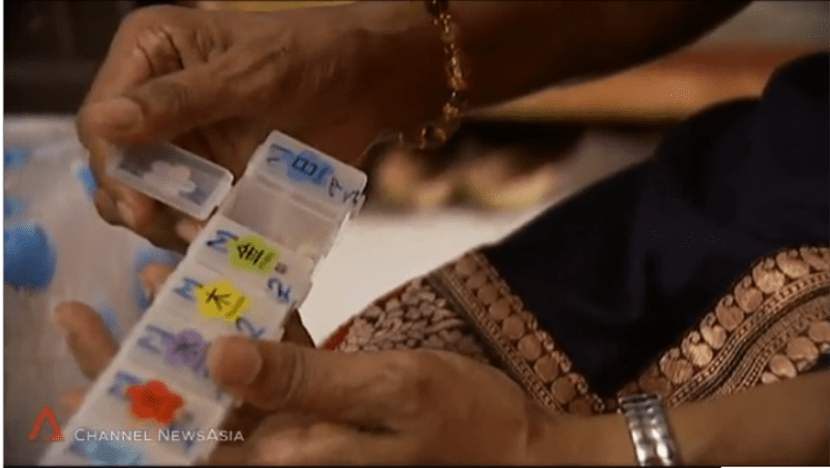 SINGAPORE: I witnessed the boundless passion and grit required to care for the terminally ill when I first joined the home hospice service and saw palliative care nurses do their rounds in the community.
These nurses battle not only with unpredictable elements but also tremendous challenges stemming from misperceptions about what they do. Often shunned and misunderstood by family caregivers as harbingers of death or seen as domestic helpers who are expected to help patients change their sheets, they persevere to help dying patients live as well as they can, until death takes over.
This entails a commitment to bring quality of life to patients battling with often advanced progressive diseases beyond ensuring physical comfort, including giving support to emotionally fragile patients and helping them find spiritual insight.
MANY STAY THE COURSE TO SERVE
The level of responsibility and scope of work are enough to frighten off anyone who may be hesitant or tentative, and may put off aspiring young nurses who ponder venturing into this noble vocation. Yet many have stayed the course to serve, inspiring a slow stream of like-minded souls who are following in their footsteps.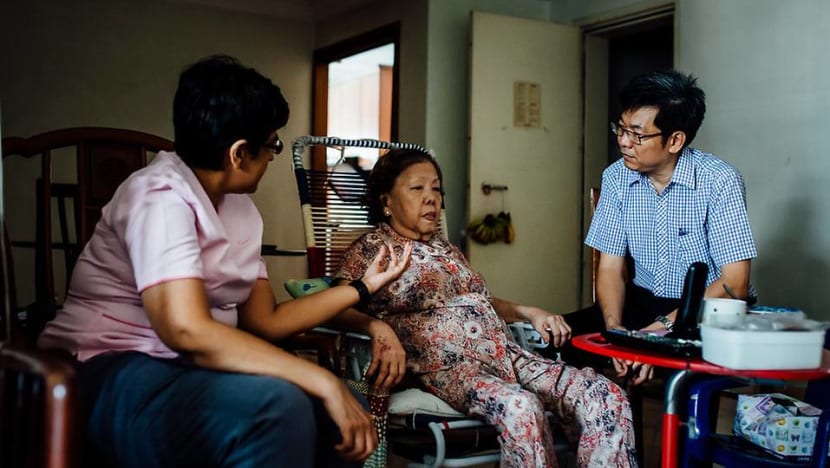 I recall a particularly poignant moment when one of our nurses developed a devastating cancer and handed over her own care until her peaceful death at home to fellow colleagues whom she had soldiered alongside previously.
To me, this really hit home the message we sometimes share with our patients during their most vulnerable period of their lives that "we will be there for you".
This eye-opening encounter made me curious and keen to understand what caring for someone who is dying is like. My research in 2011 that involved nurses from various home hospice agencies found that most started out their careers with a search for meaning.
To them, a home care nurse contributes value when he or she can provide holistic care at home in a way that goes beyond medical treatment or options with a clinical focus. Most found the strength to keep going in adversity, enduring the emotional difficulties of caring for someone who is deteriorating by the day. The nurses believed that being able to serve in this way was indeed a calling and a privilege. 
BUILDING RESILIENCE IN THE FACE OF TRAUMA
Yet, many have come and gone. Though many factors can contribute towards staff attrition in hospice care, veterans are mindful of how their work can take a toll among the people who provide care.

A feeling of stress and anguish may begin to creep up early in one's career as stark realities of the sacrifices expected set in, or when an unexpected and sudden event occurs, like when a patient being cared for suddenly commits suicide.
More commonly, trauma grows slowly and insidiously, until colleagues pick up signs of despair, which include changes in behavior such as the person lashing out when unprovoked, or withdrawing from his or her peers, such as through taking more sick days at a more frequent pace. Where manpower is short and patients aplenty, we may overlook such weak signals as we focus on the daily grind, until it is too late.
Given the steep learning curve and the time it takes to train someone in the field of home hospice care, departures from the profession are always a huge loss to the organisation and ultimately, the sick patients who need their attention the most.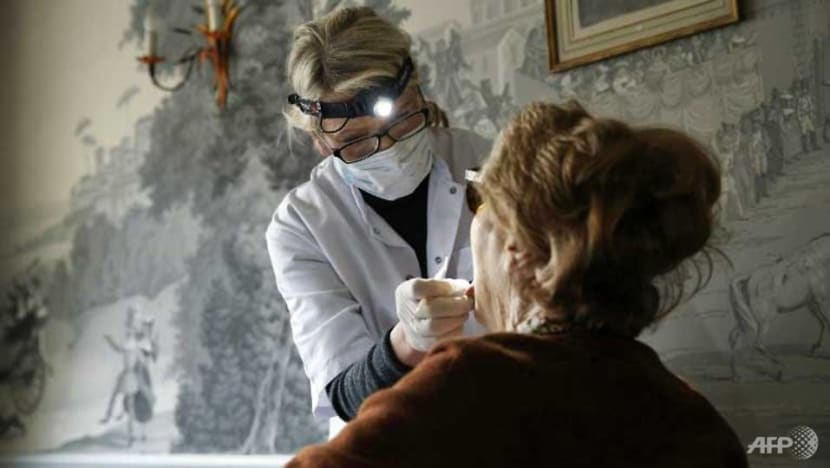 The question that occurs is, what can be done to build the resilience that previous nurses said held them together in the worst moments?
CARE FOR THE HOME HOSPICE CAREGIVER
More recently, we uncovered even more sobering statistics that flag the urgency to focus on care for the professional caregiver in this setting. Professional workers practising home hospice care were found to be at significantly higher risk of burn-out and psychological deterioration, compared to their counterparts in inpatient hospices or hospital palliative care teams. This includes not only nurses but also doctors and social workers in the study sample surveyed.
It is our responsibility as home care practitioners to help our colleagues recover from the strain of their jobs. At HCA Hospice Care, we have put in place measures to manage the workload for our nurses, including establishing nurse-to-patient ratios, providing individual supervision, and affording them the support of external counsellors.
We recognise that palliative care nurses need an outlet, so we also organise talks and workshops to help them build resilience and manage grief. To help them practise mindfulness, we provide blended yoga and meditation group sessions.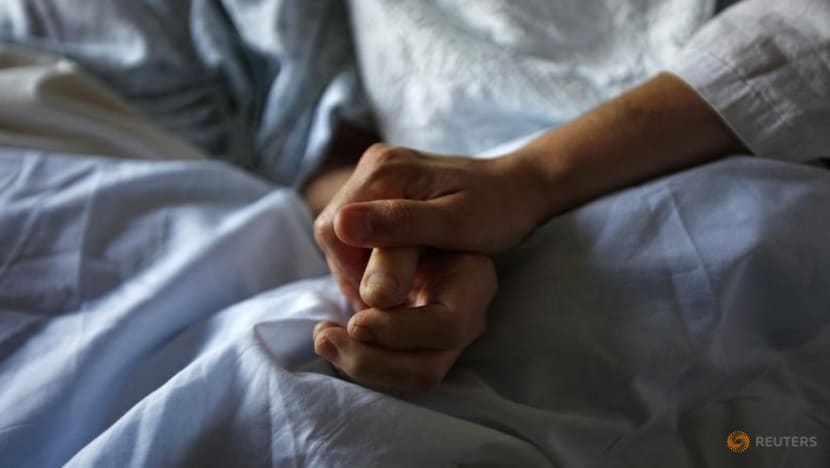 Most importantly, we ringfence their personal time, to give them protected space to develop themselves and work with others in the community on palliative care projects so that they can grow their career pathways and develop themselves professionally.

Because we are serious about their well-being, and understand that what they may need is reprieve from time to time, we are also prepared to temporarily assign them elsewhere, away from the burden of caring for the terminally ill. So some of our nurses help with non-clinical work like training or office administration from time to time, without impact on their remuneration.
All these initiatives are founded on the belief that an overall sense of mastery and autonomy would put our nurses on a stronger footing to deal with the challenges of caring for the terminally ill.
Not only would this serve to sustain the important work that they do but more importantly, strengthen our dedicated efforts in caring for these professional caregivers, who are the ultimate foundation to our work in providing relief for the terminally ill at home.
Dr Chong Poh Heng is the Medical Director of HCA Hospice Care.
This is the sixth commentary in Channel NewsAsia's series exploring key issues and challenges facing patients with terminal illnesses and care at the end of life. 
Read the first commentary on what well-being means for someone with terminal illness here.
Read the second commentary on the challenges faced by youths who contract terminal illness, for whom growing old isn't an option here.
Read the third commentary on the debate on whether at life's end, people should spend their last days in the hospital here.
Read the fourth commentary on how hospice care can offer the terminally ill a ray of hope in those last days here. 
Read the fifth commentary on why and how Singaporeans should go about planning their passing here.