commentary Singapore
Commentary: Growing old is not a slow march toward obscurity
As life expectancy soars, retirement cannot be a perpetual holiday after years of work, says the National Volunteer and Philanthropy Centre's CEO.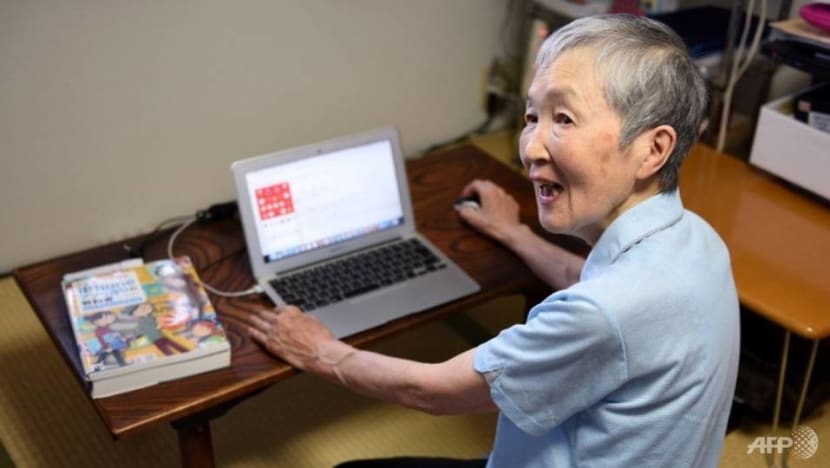 SINGAPORE: How will you spend your retirement?
Practical Singaporeans that we are, we have long debated the dollars and cents of retirement. How to fund it. How to monetise our HDB flats. How to maximise our CPF savings.
We are well-versed in the costs of retirement. But do we talk enough about its opportunities? How, for instance, will we use the gift of our golden years?
The humourist Will Rogers once said that half our life is spent trying to find something to do with the time we have rushed through life trying to save. We ought to have deeper conversations about retirement because it will bestow us precisely with an abundance of time – more than we know what to do with.
Singaporeans have the distinction for being one of the world's longest living people. Our average life expectancy has soared in a generation – from 59.4 in 1957, to 80.6 in 2016 for men, and from 63.2 to 85.1 for women, according to Singapore's National Statistical Office. A Singapore child born today may celebrate birthdays well into 2100 and live the "ordinary" hundred-year life.
Today's older adults are also in better health, with 40 per cent of 62-year-olds free of chronic health issues, according to the SMU Centre for Research on the Economics of Ageing.
Longer lives mean longer retirements. These extra years, coupled with better health and wealth, give us greater choice in how we spend our time – a privilege our grandparents never had.
There is much excitement these days over the concept of a universal basic income. The big idea is that a guaranteed income would mitigate the loss of jobs to machines, and free us to focus on creative and meaningful work.
But a basic income is likely to be some years away for Singapore. In contrast, the effects of our longevity have already hit us. Why not take advantage of what's already here?
While longevity may not sound as sexy as artificial intelligence or machine learning, it is equally disruptive. Our long lives will force us to be more purposeful about how we spend our days and unleash our potential for making a life and not just a living.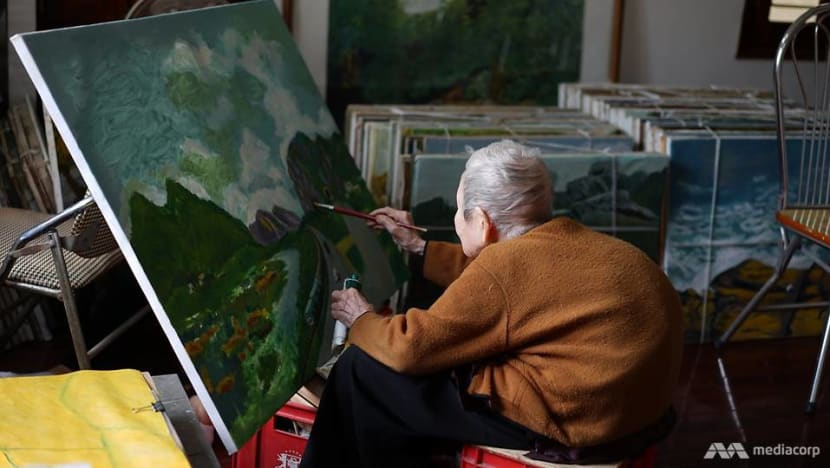 The need to feel relevant and leave behind a legacy are intrinsic human desires. Yet how often have we spoken about wanting to make a difference, but never having the time because we were busy working or raising kids?
Our silver years can be that moment to realise our dreams - of helping others or pivoting to a more meaningful career. Free from the strictures of work and child-rearing, we have a golden opportunity to realise our life's purpose.
So, how will you spend your time?
RETIRING STEREOTYPES ABOUT GIVING
To craft a purposeful second act in life, we first have to abandon some stereotypes about retirement.
The classic view is that retirement is a perpetual holiday after a lifetime of work. That is outdated. The reality is that one can also wake up today as a working adult, stay in our pyjamas and watch TV all day.
Our retirement years will be longer, making a lifetime of idle leisure untenable – and frankly, boring. As the poet Richard Armour once said: "Retired is being twice tired … first tired of working, then tired of not." The honeymoon will fade leaving us hollow and unfulfilled. 
Social norms around ageing have also changed. Today's seniors are better educated, wealthier and more aspirational. With so much time and talent to give, not all of us will want to sit in a rocking chair.
In her 2016 book Encore Adulthood, American sociologist Phyllis Moen writes about the emergence of a completely new life stage – the "encore years", a time sandwiched between conventional working life and old age.
Contrary to stereotypes of passive elderhood, Moen argues that encore adults – Baby Boomers in their 50s to 70s – are in an exciting, highly experimental stage of life.  
These young seniors are in a sweet spot: Done with career- and family-building but still healthy, they are well placed to reinvent themselves to enjoy a "second run" of adulthood. This can mean experimenting with a bridge career, increasing their civic engagement or becoming a full-time caregiver.
Moen even likens encore adulthood to being in one's 20s or early 30s today (a period she calls "emerging adulthood") – an exploratory phase where one is seeking new opportunities and crafting an identity.
Put simply, growing old is not a slow march toward obscurity. It is a chance to take stock and reboot your life. 
THE NEW RETIREMENT: MORE PATHWAYS, MORE CHOICES
At the National Volunteer and Philanthropy Centre (NVPC), we see a good share of encore adults looking to reinvent themselves through volunteerism.
The number of seniors who volunteer has more than doubled between 2008 (13 per cent) to 2016 (29 per cent), according to our Individual Giving Surveys. 
We have met mid-lifers who seek to give back via BoardMatch, a programme run by NVPC which matches senior executives to serve on non-profits boards.
One such person is 54-year-old Vaidy Swamy who recently left a successful career in the fast moving consumer goods industry to fashion a "second act". Besides executive coaching, one of his passions, he serves on the board of two non-profit organisations using his extensive corporate experience to advise on strategy and marketing. He also runs a ground-up initiative that builds schools across Asia. 
Last month, I also met a couple, a retired partner of a law firm and her husband, a recently retired executive. They had enrolled at the Distinguished Careers Institute at Stanford – a programme that selects fellows and retools these high achieving professionals for more meaningful social impact. They are now seeking to apply their considerable skills, experience and networks to tackling youth unemployment and recidivism back home.
Other retirees choose a range of activities to give back to. Mr Morni Sulaiman, a 73-year-old volunteers at the non-profit RSVP Singapore, an organisation for senior volunteers.
A former educator and banking professional, he now mentors at-risk children, volunteers at the Malay Heritage Centre, and is a senior ambassador for the Health Promotion Board and Pioneer Generation Office. His life is filled with activity and friendships forged through volunteerism.
Has he retired? I would argue that he rewired.
Their stories suggest what retirement could look like in our lifetimes. Instead of a rigid path of total work followed by total leisure, we can chart a new journey on our terms. 
We will demand choices, including customised retirements that include time for ourselves, for some work (like Mr Vaidy's coaching), and purposeful activities that give our days meaning.
Instead of one road in retirement, there will be multiple paths.
This can lead to more balanced lives. We have long talked about work-life balance. Might we now see the rise of a work-life, live-and-give balance?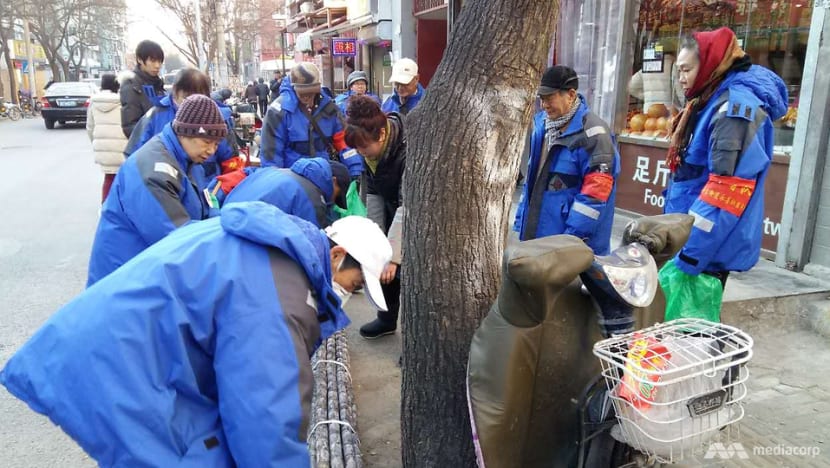 LONGEVITY IN SEVERAL ACTS
It is common to feel "time-starved", unable to do all that we want to do.
But the beauty of our longevity is that we may not need to do everything at the same time. They can be spaced out over several acts in our life. We may focus more aggressively on work, lean in to our families and volunteer commitments in the next life stage, before exploring a second-act career after.
As a society, we must be vigilant and ensure such choices are not only available to a wealthy elite. This means having enough social safety nets to ensure the low income do not struggle to finance a longer life, or that healthcare costs do not spiral out of reach. 
This also means stamping out ageist views that prescribe narrow options for seniors. For instance, the misconception that they cannot work as well as younger workers. Or that they are fragile and need babying.
These mindsets limit the choices seniors have to make the best of their lives. Ultimately, successful ageing will not be about living to see the next day. It will be about choosing to make each day count.
If you're looking for ways to be a contribution, NVPC can help. If you're looking for ways to help others be a contribution, we want to work with you to make these possibilities a reality.
So what type of retirement will you choose?
Melissa Kwee is chief executive officer of the National Volunteer and Philanthropy Centre.